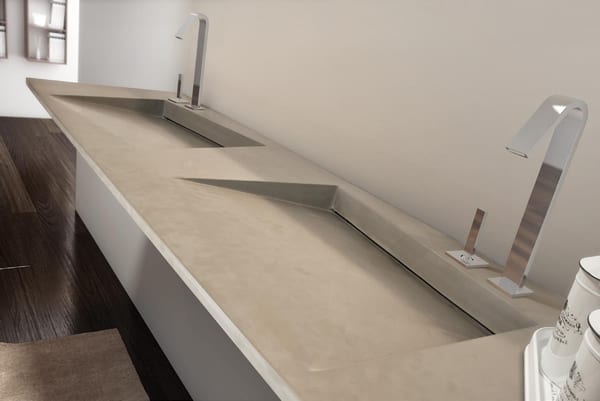 Perfectly tailored to the natural forms and materials found in contemporary interior design, the Flow bathroom created by the Design Studio for Lasa Idea is the epitome of organic grace and modernism.  The innovative washbasin defies all aesthetic expectations for a vanity, so streamlined it nearly disappears into the environment in any of its earthy shades: pure white, ivory, Pietra Serena stone, tan, or earthenware.  The sculpted countertop looks like stone, but achieves its unique shape through a cement-like resin and Tekhnos, a durable engineered material that is versatile in form and function.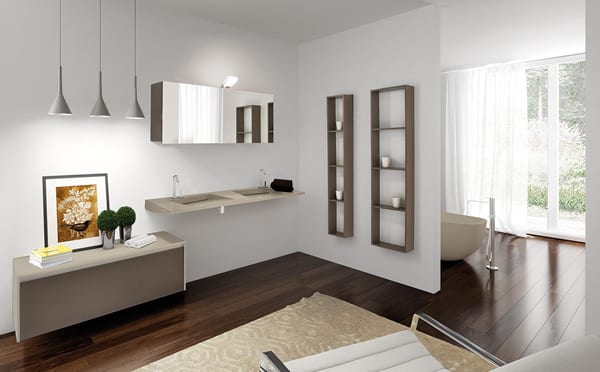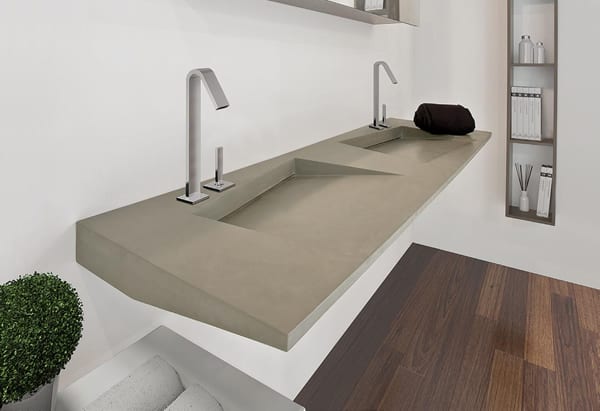 The counter of the Flow Bathroom by Lasa Idea lends a subtle elegance to any bathroom, and a note of surprise thanks to its distinctive horizontal cuts that drain water instead of a regular basin.  This method eliminates the need for a vanity cabinet below the sink to camouflage a normal basin and allows for an incredibly slim profile. To incorporate storage into the rest of the bathroom, equally sleek floating shelves, medicine cabinet mirrors, and free standing cabinets hold your personal items conveniently close. Wood and lacquer finishes are available to compliment the natural stone appearance of the vanity counter.  The result is a bathroom with an organic and inviting feel but distinctly contemporary lines and innovative design.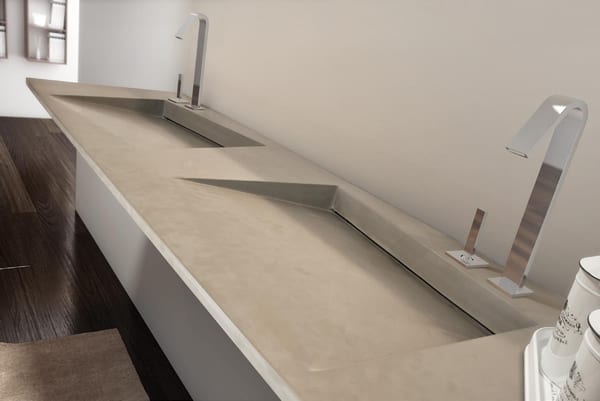 The Flow bathroom is a place you can relax and slow down, enjoying the elements of nature as you prepare for the day.  Can you imagine how materials like cool stone, wood shelves, and soft lighting will soothe your mood at the beginning and end of each day?
Related Articles: