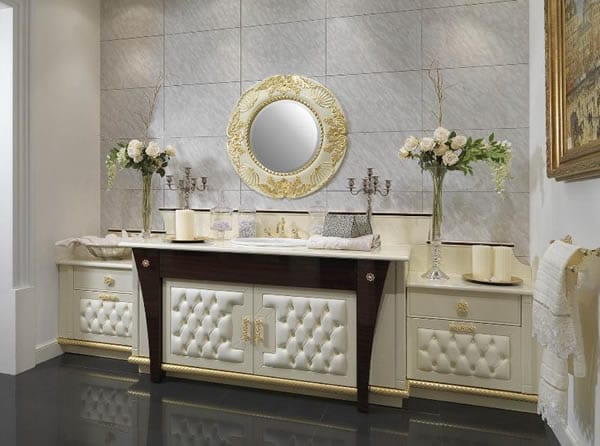 Spend the first and last moments of each day in complete luxury with the Champagne bathroom by Arca.  This elegant bathroom features a cream and gold palette to embody a rich and luxurious experience.  Like a five-star spa, this bathroom spares no expense to make you feel like royalty.  The vanity, painted wood in a rich ivory color, is enhanced with tufted upholstery.  This detail is unexpected and unique in bathroom cabinetry, but the upholstery perfectly adds to the soft and sophisticated aura.  The gold in the trim and hardware are reflected in the polished sink fixture.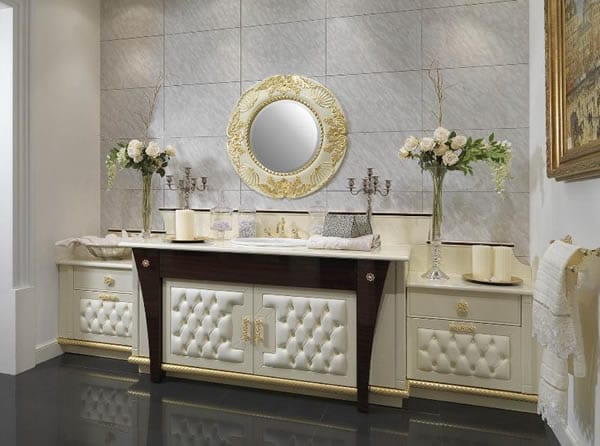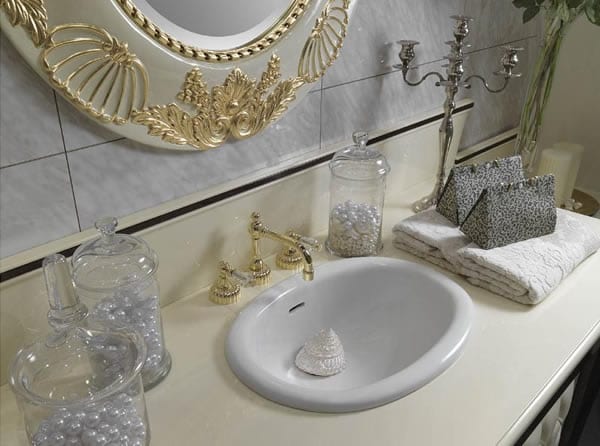 To bring balance and contrast to all the cream and gold, a glossy mahogany panel frames the sink basin, and opens on each end for quick and easy access to common personal items.  Above the vanity, the mirror draws your attention as the focal point of the bathroom.  The circular mirror boasts a thick ivory and gold frame with leaf and shell motifs scrolling all the way around it. As soon as you step into the Champagne bath by Arca, you'll feel your stress dissipate into your elegant surroundings like a day in a spa.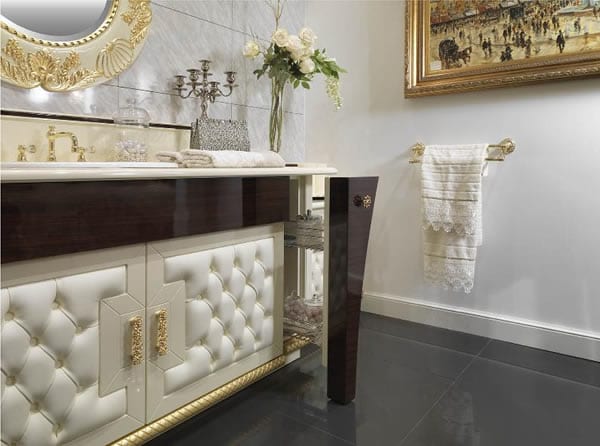 Keep all your favorite products organized and close by in the hidden drawers, and the only other thing you'll need is a thick, fluffy towel to drape over the shiny gold towel rod.  You deserve to treat yourself to a little bit of luxury every day, so let the Champagne bathroom by Arca pamper you.  Wouldn't you like to feel like every day is a spa day?