Superlative design, well corroborated functionality and ingenuity have made System Pool, showerhead Columns such a phenomenal success. Conceived and manufactured by System Pool, the Touch shower Column, a part of the Column series, is a result of meticulous brainstorming by expert designers blended with great technical proficiency and experimentation with unconventional, new age materials.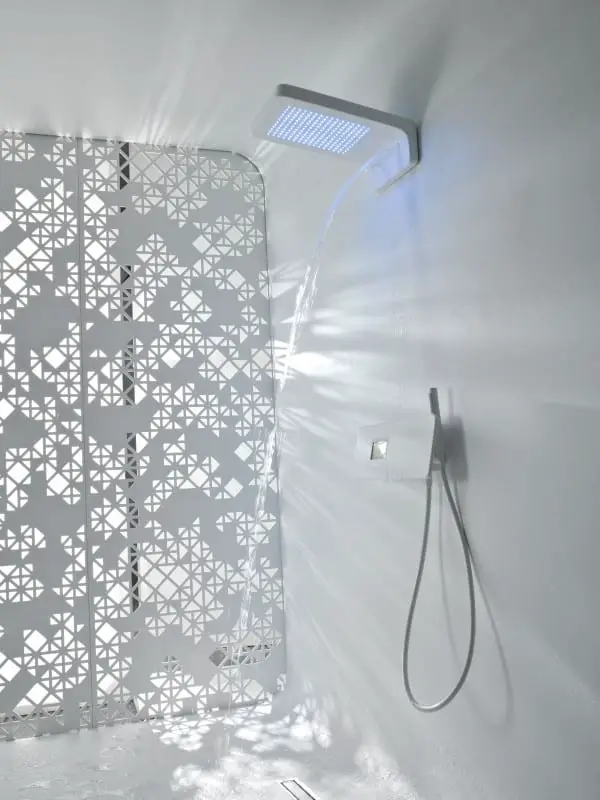 The Touch Shower Column engenders three possible configurations including integrated column or individual control panel with spray on the wall or ceiling. KRION®Lux, forms the key constituent material, that amalgamates the most challenging construction techniques and design ideas. The physical attributes of this futuristic bathroom accessory includes a solid surface, with straight sections, rounded edges and a superior matt finished surface, that integrates a touch screen for simple and intuitive control.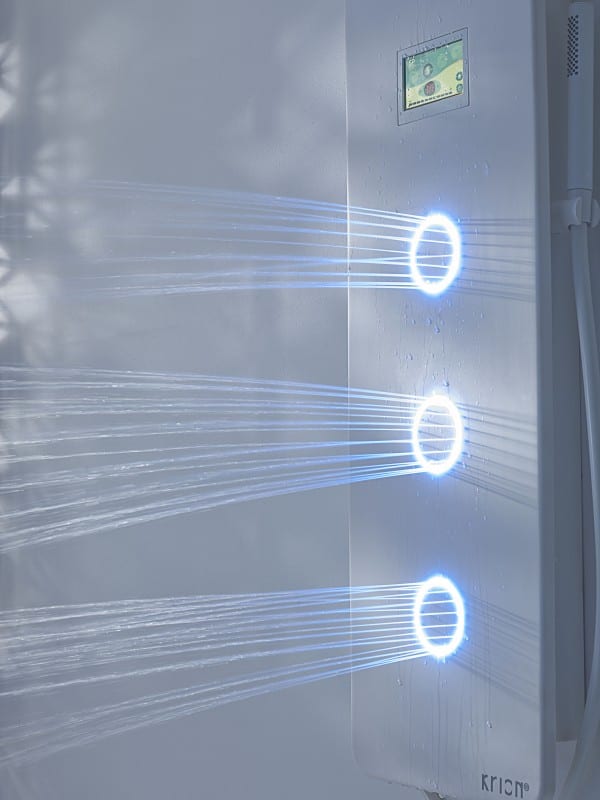 The Touch wall mounted rain-head by System Pool brings forth a new concept for your sensory delight, with state-of-the-art technology, proffering different programs to meet the requisites of every possible mood namely; Balancing, Relaxing, Energizing, and the possibility of manual control of the shower modes, water temperature, chromotherapy, aromatherapy, music or even radio! The Touch Shower Column exhibits the latest technology with great aesthetic sophistication and is designed to adapt to any space in the bathroom, making showering a daily pleasure.