10 Workstation Designs
As more people than ever work from home, in coffeehouses and at increasingly popular coworking spaces, the demand for aesthetically sound, ergonomically-correct home office furniture is as high as it's ever been.
And with living spaces shrinking to the point where home office furniture is invading living rooms and bedrooms alike, gone are the days of sprawling multi-level modular furniture that spans three walls and needs its own enclosed room in order to function properly.
Today's roundup of workstation designs span from simple, minimalist twists of wood like the Solitaire Workstation by Alexander Lotersztain Studio to the uber-futuristic, over-the-top Surf Chair from Kenneth Lylover.
In any event, working from home is as cool as it's ever been, but these unique telecommuting stations make it look even cooler.
[the_ad id="83444″]
[the_ad id="83447″]
[the_ad id="83444″]
[the_ad id="83444″]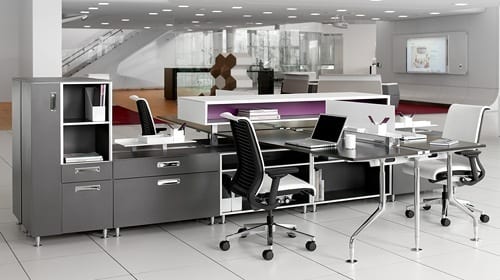 Mobile glass workstation found at Gallotti & Radice.