With the new Button Sofa, designers have found inspiration in the Swedese archives expressing the Scandinavian heritage that is so present in the company's past and current collections.
The goal was to use Swedese's strong roots in the Scandinavian design heritage but in a modern interpretation, and with the use of carefully crafted wood and leather details have managed to go beyond expectations.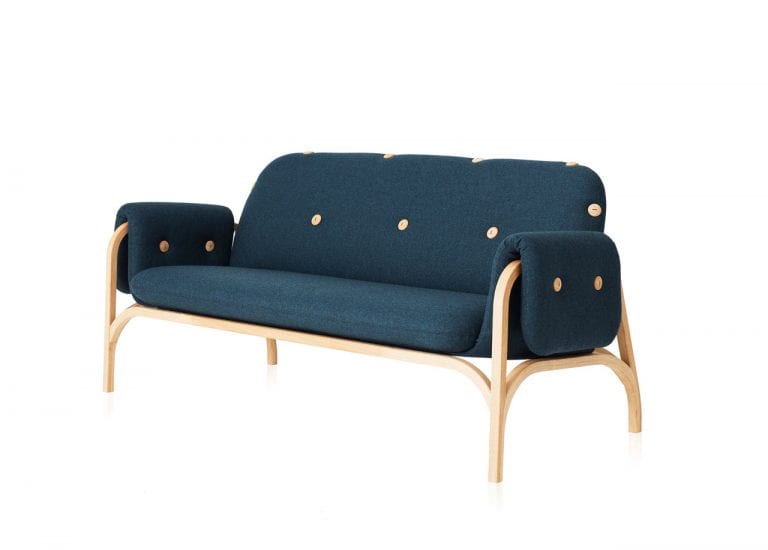 Initially, Swedese requested a sofa tailored for hospitals and homes for the elderly, this is why the Button is designed to be easy to get in and out of, and to support the body during sitting.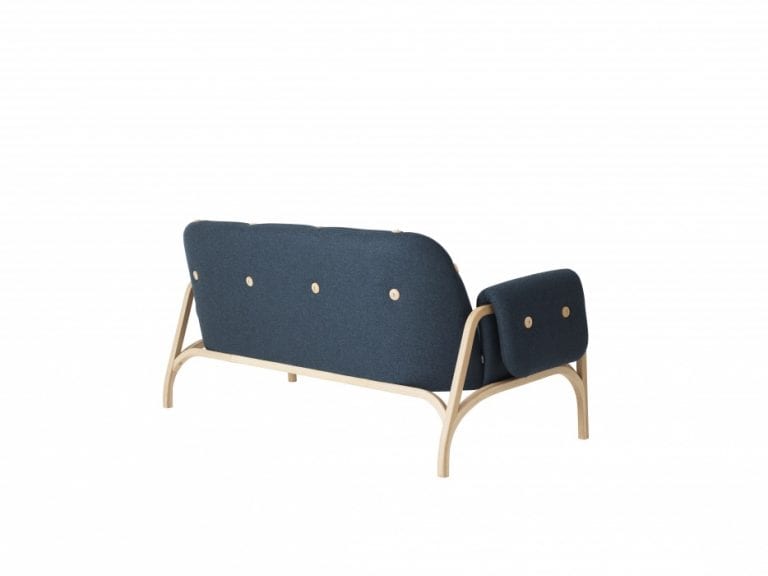 Sofia Lagerkvist and Anna Lindgren are the people behind Swedish design studio Front that managed to turn the simple request into a worldwide success story. Even if the sofa was launched at the beginning of 2017, it is already available and requested in stores around the world. Other then this, Button had already won the Form Magazine Award at its launch during Stockholm Furniture & Light Fair in February.
The design duo managed to create a piece of furniture with strong expression and unexpected details. It is a fashionable multi-functional piece of furniture that's using different accessories to adapt to the user's own personality.
Each piece is easily customizable, clients being able to choose personalized fabric color and then add accessories as needed. The Button Sofa is decorated with wooden buttons that not only serve a design purpose, but also allow owners to attach various accessories, like cushions, magazine holders or even side tables. The accessories attach to leather straps that hook onto the buttons.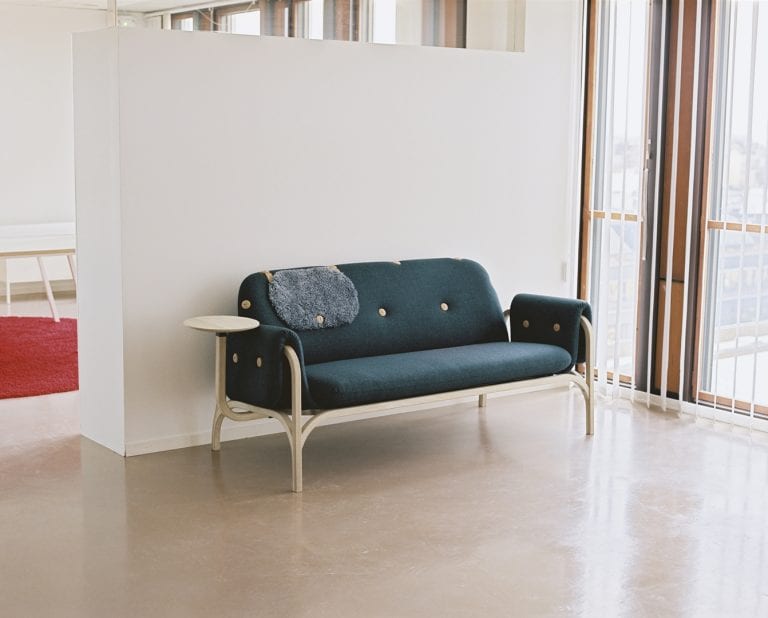 Swedese was founded in Sweden in 1945 by two brothers and since then is a company that remains loyal to its Swedish origins. They are producing the same classically styled, Scandinavian influenced furniture that they did when the company first started, but with contemporary inserts, introducing the "Scandinavian Modern" concept.