Coolest High Tech Smart Beds
Our entire existence is dominated by technology and this trend is being witnessed in furniture as well. Today we are listing some of the best smart beds in the world and they will make you want to dump your good old boring bed and ditch IKEA for good.
As you will see there is something for the teenagers as well as the most demanding style forward interior decor and they all have one thing in common, super cool gadget included! We hope you enjoy our collection a d find some inspiration for your bedroom.
The Wave

Perfect for today's Facebook generation, this funky little design features a computer desk along with  TV, DVD and a music system.
The Somnus-Neu 
Highlights include two retractable 17-inch touch screen monitors, audio-visual system with an HD video projector and 5-point audio system.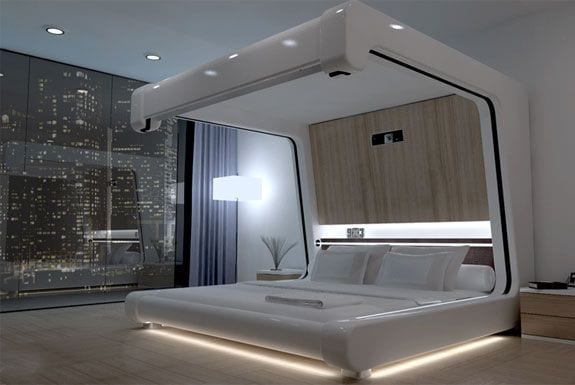 The NV Adjustable Sleep System by Karim Rashid Multitasks
Flashy yet sexy, this modern bed includes an iPod docking station and also features cabinet doors in the headboard that swing out to create side tables.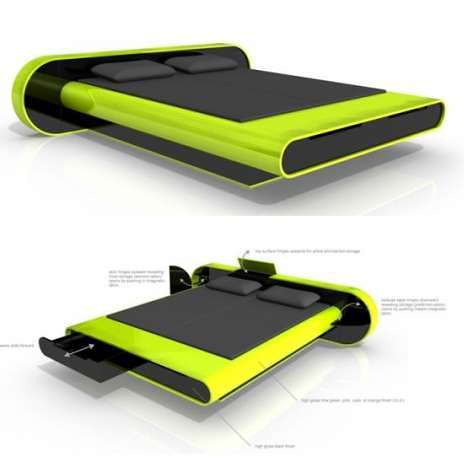 The Hollandia Platinum-Luxe

This stunning design has a mattress that is made from ventilated, hypo-allergenic Vita Talalay latex covered in Aloe Vera fibers and includes 13-inch retractable back-sliding systems and telescopic head supports.
The sweet spot is the Sony Bravia Theater System with a five DVD/CD changer, a five speaker surround sound system, and a sub-woofer.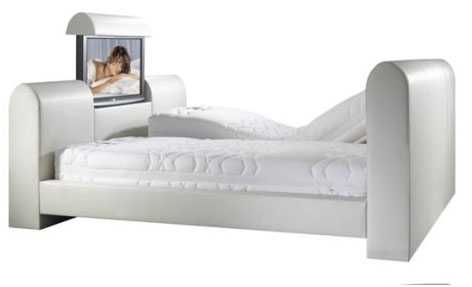 The 'Jenny' System by Thiago Antonelli
Designed for babies, this high tech concept provides perfect infant care bed and includes removable transparent walls, infrared warmer and a cool little  smart pillow that tracks the heartbeat of the baby.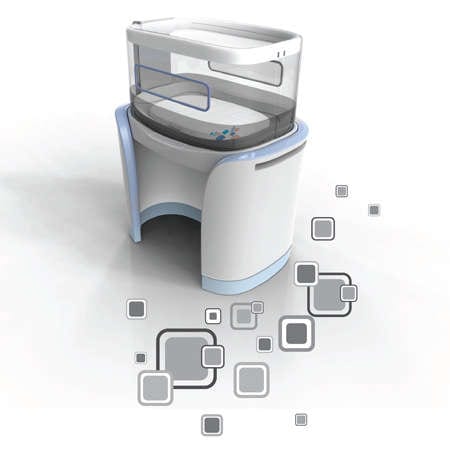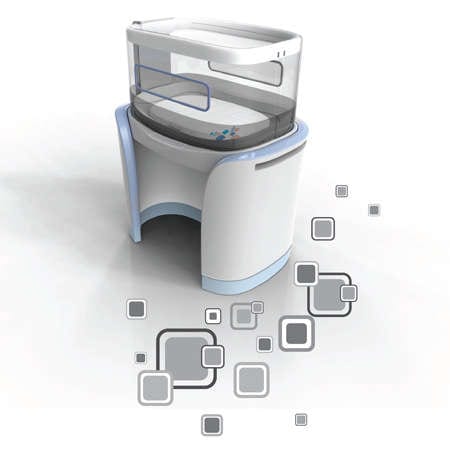 The Television Bed by Poppie
Perfect for tv junkies, this one makes being a couch potato so last century. Now you have an excuse to stay under the covers and watch movies all day.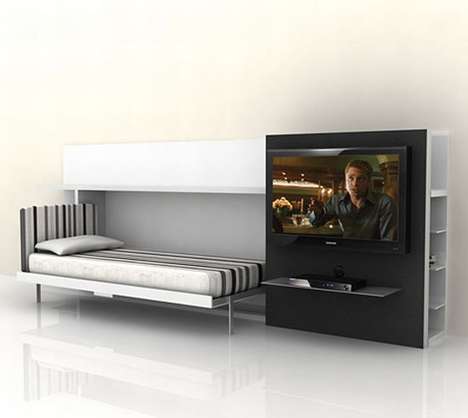 The Lomme 
This pod-like style is all about relaxation. It also includes a sound system and some great mood lighting.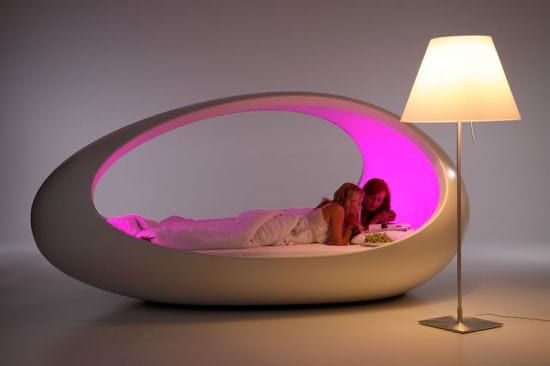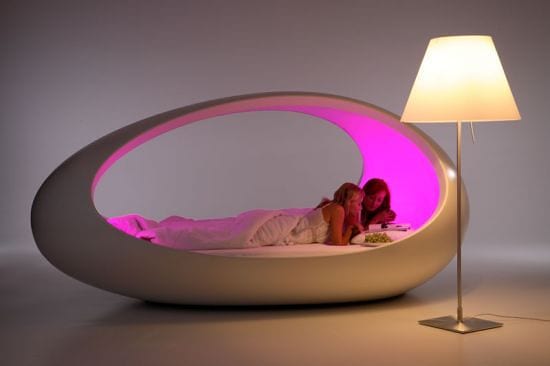 The Hi-Can by Detamobili
The is a new spin on a canopy that features a full sound system and a video projector. It also has a motorized screen and lighting system to help set a most relaxing mood.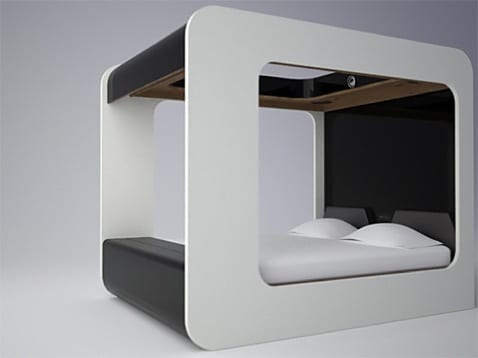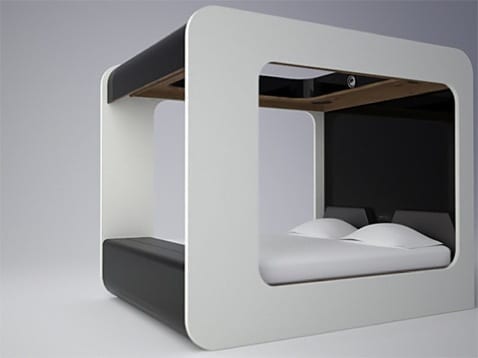 Hi-Tech Leggett & Platt
Not only does it stop you from snoring by elevating the bed via the vibration-detection feature but it also features wireless internet connectivity, an iPod dock, a surround sound speaker system, LCD projector, dual temperature controls and DVR capability.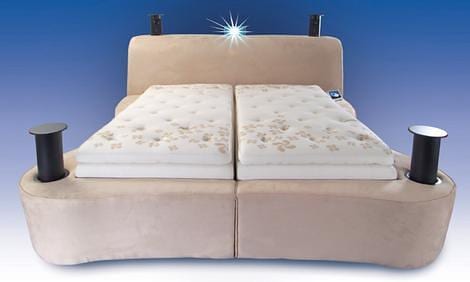 The Mobelform Rotating

A perfect amalgamation of modern and traditional, this one rotates and gives you the perfect view of your television set.  The super stylish design is available in different color, sizes and includes an orthopaedic mattress. It reminds me of something you would see in a James Bond movie!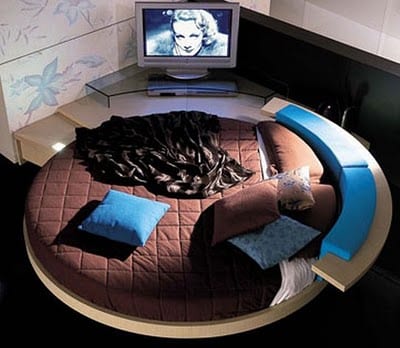 Hits: 21