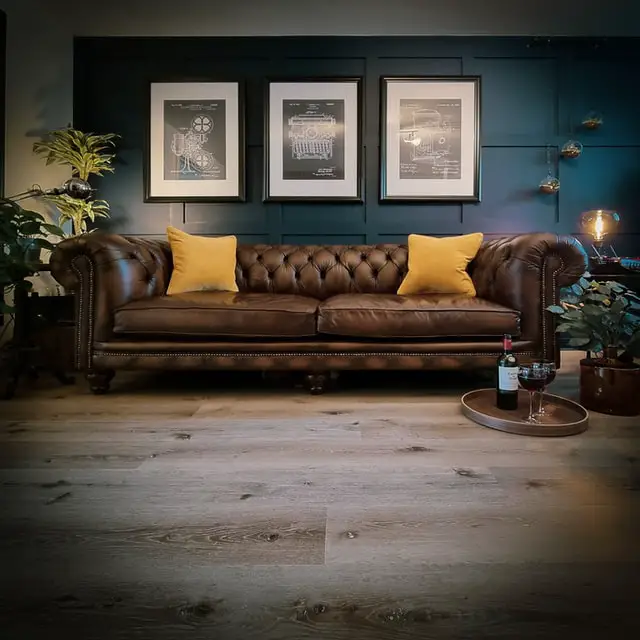 12 Timeless Pieces of Furniture For Your Next Home Design Project
The best furniture pieces are timeless. Not only do they look great, but they also stand the test of time and work in almost every type of home décor. You can use them to add a touch of elegance to a modest apartment or bring an element of sophistication into your grandmother's house. Take a look at some timeless furniture pieces that will never go out of style.
Photo by Ostap Senyuk on Unsplash
The Chesterfield sofa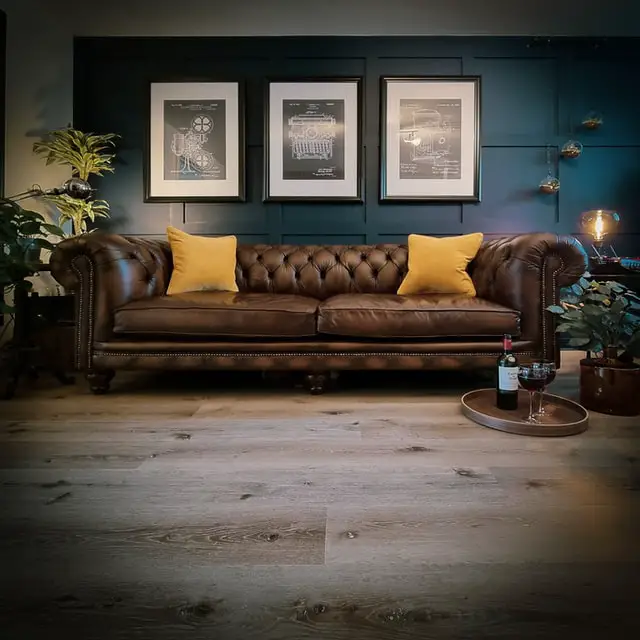 Photo by Johnny Briggs on Unsplash
The Chesterfield sofa is one of the ultimate timeless furniture pieces. Its clean lines and soft curves make it a style that will never go out of fashion, making it an excellent investment for your home. This can be a fresh design idea after your home renovation project. If you're looking for a timeless piece of furniture, look no further than a Chesterfield sofa.
Furthermore, the Chesterfield sofa is one of the most recognizable pieces of furniture in American history. So much so that its name became synonymous with the entire genre (or "style") itself. The classic English-style "sofa" or "settee" has been around since at least 1750, when they were first made fashionable by King George II and Queen Caroline. Today they're still popular among traditionalists and modern decorators looking for elegant design without sacrificing comfort or style!
The Chippendale chair
Chippendale chairs were all the rage in the 18th century and are still popular today. This style is often characterized by its straight lines, boxy shape, and claw-and-ball foot. The seat back also features a sloping curve leading up to an arc of wood called the crest rail, which was often painted in bright colors (although most original examples are now black).
Chippendale chairs can be found in many styles – from a simple ladder-back chair to an overstuffed wingback. But, they'll always have those classic elements that make them instantly recognizable as Chippendales: straight legs, curvy seat backs with arched crest rails, and no arms. The best part is that this piece is easy to mix with art deco furniture in your home.
Mid-century modern dining set
Most mid-century modern furniture was designed to be functional, clean, and simple. The dining set is no exception, with its clean lines and streamlined design. This style can also be an excellent choice for smaller spaces, as it usually won't take up much space in your home.
Four-poster bed
A four-poster bed is also one of the well-known timeless furniture pieces. It's large, made of wood, and has a canopy over the top. They are usually quite expensive and heavy! If you have one in your home, it's likely been passed down for generations – which means that as long as they don't break, they will be around for many years to come.
Louis XVI armchair
The Louis XVI armchair is a traditional French design that's been popular since the 18th century. And for a good reason! It features a straight back and curved legs, giving it an elegant yet simple look. It can be upholstered in any number of materials, including leather, velvet, or fabric, and is a classic piece of furniture that will never go out of style.
The Parsons table
The Parsons table is a versatile piece that looks great in any room, and it's been a classic for years. It can be used as a coffee table, side table, or console table, and it's one of the evergreen interior design ideas. It can function as a bedside table or desk if you use it right. This affordable piece will fit the bill if you want to add some mid-century modern style to your home without spending thousands of dollars on expensive furnishings. 
Roll-top desk
Roll-top desks are also timeless furniture pieces you can use in various spaces, from your home office to your living room. The beauty of this type of desk is its flexibility. Roll-top desks come in many shapes and sizes and different materials, meaning you can find one that looks great and works for you!
The roll-top desk has been around for over three centuries and remains popular today. Mainly because it is an aesthetically pleasing piece that can act as a storage space or display area.
The Windsor chair
The Windsor chair is a classic that never goes out of style. The design, which Thomas Chippendale first introduced in 1754, is simple and elegant with its high-backed, straight-legged pieces and cushioned seats. Although there are many variations of this classic model, they all have one thing in common: a sleek silhouette that will never go out of style.
The Trestle table
Trestle tables are an excellent choice for small spaces when done in a modern style. They are long and narrow and usually can accommodate four people comfortably. Adding an extra table to your home is a great way to add additional seating without taking up additional room in your home.
The Shaker dresser
A Shaker dresser is a simple, classic design that has been around for centuries. These pieces of furniture are usually made of wood and are durable enough to last through generations. The defining characteristic of a Shaker-style dresser is its simplicity – everything about it is easy to use.
Shaker dressers are often white (or another light color) with simple lines:
One door
Three or four drawers
Maybe some built-in shelves or cubbies on the side
Because this style is popular, you can expect to pay anywhere from $100 to $300 per drawer (for a total of $600-$1200). The price depends on how big they are and the materials they're made of. The more expensive ones tend to be made with durable materials like, for example, hardwood. But even the less pricey ones are durable and fashionable. 
Classic tufted sofa
Photo by Nathan Fertig
A tufted sofa is a classic piece of furniture that'll never go out of style. People sometimes refer to it as a "designer sofa," but that might be misleading because it doesn't have to be an expensive item. The term is more about the style than the quality.
When it comes to classic furniture, it's hard to top the tufted sofa. It may not seem like a bold statement at first glance, but this classic piece of furniture has been around for centuries and will continue to be popular – even as trends come and go through different eras. That's partly thanks to its timeless appeal – a well-made design can withstand changing tastes over time. 
There are basic principles behind why people feel comfortable sitting on them for hours. They're also versatile enough to fit into any modern or traditional interior design style easily – and look fabulous no matter where you put them in your home (whether near windows or against walls). Furthermore, they don't dominate smaller spaces such as apartments or small living rooms.
The Wingback chair
Photo by Annie Spratt
Living rooms and bedrooms have their own timeless furniture pieces, which come in the shape of Wingback chairs. They're perfect for achieving that classic look and feel, especially if you want to add some elegance to your home. They can be made of wood, leather, or fabric (and sometimes a combination of all three), so you'll have plenty of options to choose from.
At first glance, Wingback chairs may seem like they'd be better suited for an office than a home. However, they work well anywhere because they're so adaptable. Not only will they be a stylish addition giving your space personality without being too over-the-top, but they are also very comfortable. Thanks to their design that makes it easy for people to sit on them, you can leisurely relax as long as needed.
Moving antique furniture? Here's how you can protect it
If you plan to move an antique or one of the timeless furniture pieces, there are some things to keep in mind. The first and most important thing is that you transport the furniture with care. If it's not packed correctly, or if the movers aren't careful with it, damage can be costly and, in some cases, irreversible. So even if you're in a hurry to move, take extra steps to protect furniture when moving. To protect it, you can use bubble wrap. Alternatively, you may also want to consider wrapping furniture in blankets. 
One of the best ways to protect antique furniture is by surrounding it with a blanket. This will make sure that pieces are safe during transportation. If you're moving antique furniture, you should hire movers who know how to handle such delicate items. A professional moving company can ensure the job gets done right, no matter how difficult it may be for them. So, before hiring a moving company to assist you with your relocation, check if their team is qualified enough to move your favorite antique pieces. 
In conclusion, some timeless pieces that won't go out of style are armchairs, sofas, and leather chairs. These pieces might not be as fashionable as they were in previous decades, but they're still around and will continue to be popular for many years to come. Not to mention, their quality ensures they last for many generations. And on top of that, most of these timeless furniture pieces are easy to incorporate into a modern home design.