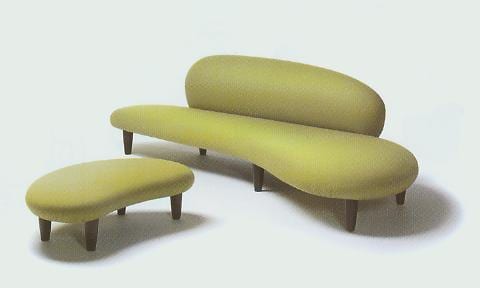 The Modern Freedom Sofa and Ottoman by Isamu Noguchi
Isamu Noguchi's Freedom Sofa and Ottoman (1946) described as a "soft rock" are perfect examples of the "ahead of their time" designs from one of the icons of modern furniture.
This smooth organic shaped modern sofa is part of the Vitra Design Museum Collection of Switzerland that features the most outstanding furniture and accessories from the mid-century modern era. Featuring wooden beech frame, classic upholstery, removable fabric cover, legs natural maple or stained walnut colour.
Freedom Sofa 720 × 3000 × 1300 mm $10,791.00 CAD Freedom Ottoman 380 × 1200 × 710 mm $2,921.00 CAD