We're an affiliate
We hope you like our recommendations! Just so you know, we may collect a share of sales or other compensation from the links on this page. Thank you for using our links, it is much appreciated.
Many of us are forced to deal with restrictions these days when it comes to our diets: low-carb, low-fat, gluten-free, and the like.  Although plenty of substitutions and creative workarounds are available — particularly for the most adventurous among us — anything short of total freedom can sort of take away from the simple joys of eating.  But since the power of suggestion is, indeed, powerful, the art of making a meal feel like an event can actually make it taste better.  Enter today's roundup of unique dining tables; they elevate a simple dinner into an event.  Whether it's a grass-top creation from Haiko Cornelissen of a work of art suspended atop what appear to be metal ribbons courtesy of Jason Phillips, there's a table in this series to suit every imagination.  So cheers, and bon appetit.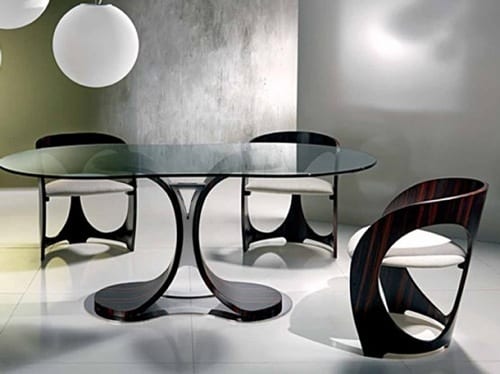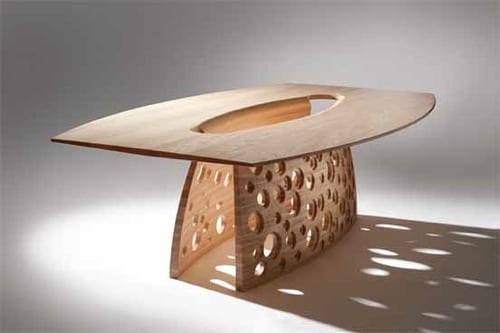 Expandable table found at Sculptures Jeux.