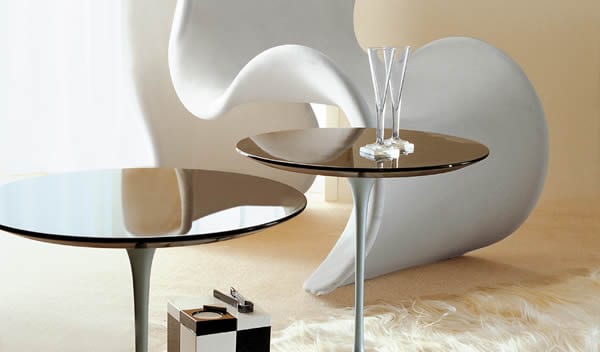 Picture yourself sitting on a chair without a place to put a cup of hot coffee. Wouldn't that be uncomfortable? A small table can make the difference between a functional living area and an uncomfortable one. If it is comfort and style you're after, consider getting the Saar small table from Besana. It is a versatile piece that suits your everyday needs. You may even have trouble deciding where to place it since it works in so many locations.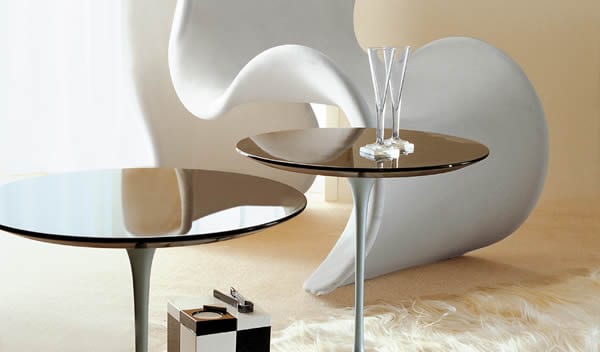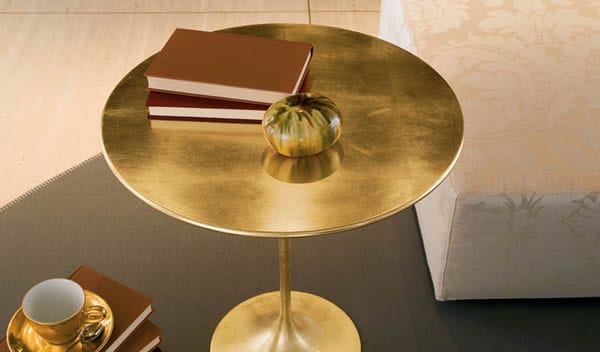 Whether in a bedroom, dining room, or living room, the Saar small table from Besana will enhance the space and add function to the room. If you've been longing to experiment with small tables in your home, it is an excellent piece to start with. It comes in a variety of colors including gold and is sure to brighten up any space. It is light in weight and can be easily moved from one spot to another. It's stylishly sloped base and a slender surface makes a great conversation piece that you and your guests will love to congregate around. The weighted metal base gives the table optimal stability.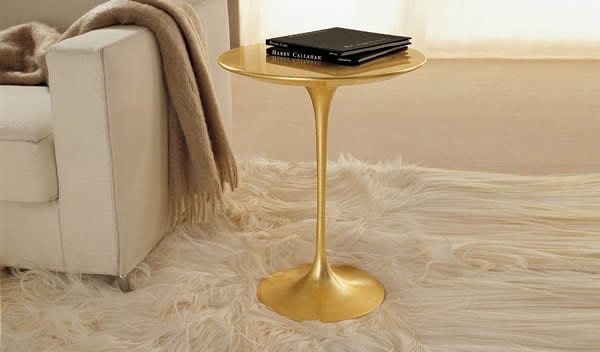 When used well, small tables can add a bit of fun and make an area more functional. Since you always need somewhere to place your drinks, gadgets, and even books, get the Saar small table. It will not only make your home comfortable, it will also make your guests feel at home. It might be just what you need to complete the space. Where would you place the Saar small table in your interiors?