PK24 Lounge Chair by Fritz Hansen
When it comes to the art of fashionable relaxing, the PK24 lounge chair by Fritz Hansen takes the top spot. This stylish lounger has a simple curve that offers superior comfort. Its quality materials and craftsmanship ensure you get the very best for your home.
The luxurious chair is perfect for any scenario. You can relax on it and read a novel, catch a nap, or enjoy a refreshing drink.
With its organic shape and easy curves, the PK24 lounge chair by Fritz Hansen looks outstanding wherever it is placed. The chair is among the most recognizable works of Poul Kjærholm. The designer got his inspiration from the French chaise lounge and the Rococo period.
The chair is a prime example of his principle of designing furniture pieces using independent elements. It has no physical link between the major elements which are held together by the friction between the parts and gravity.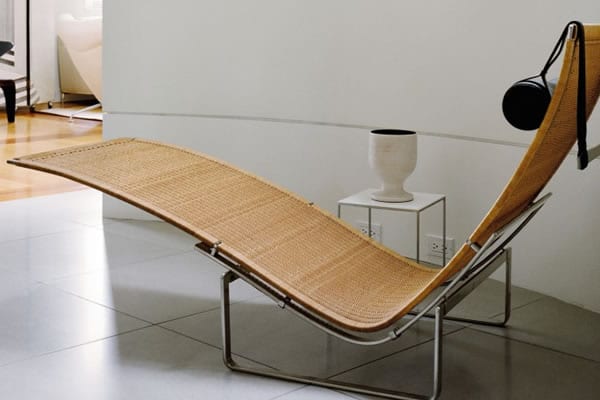 ThePK24 lounge chair comes in wicker and a choice of leather to go with your leather furniture. Its base and frame are made from satin-brushed stainless steel. It has a leather headrest which provides maximum support. The headrest is held in place by a metal counterweight at the back.   This chair's classic, transitional style allows you to regain total control of your home environment.
You'll love relaxing on it whether you're outdoors or indoors. It is the perfect spot to take a long siesta as you rest and recharge your batteries. Can you picture yourself relaxing on the PK24 lounge chair?