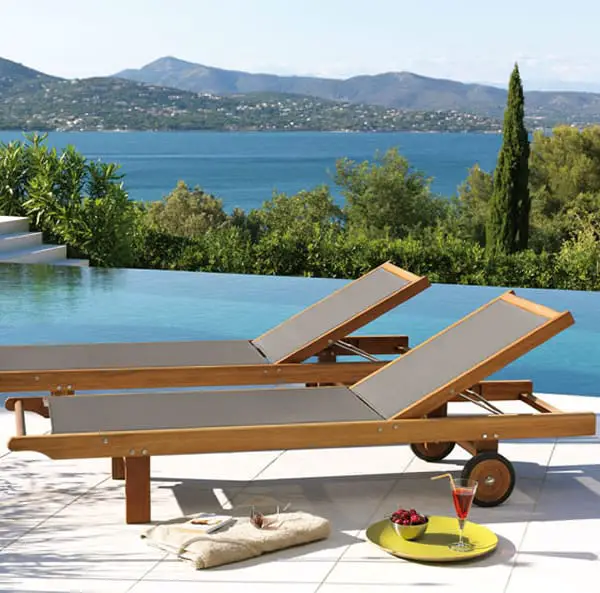 Want to catch some rays as you relax by the pool, in your backyard, or at the beach? The Biarritz sunbed By Roland Vlaemynck is just what you need. Enjoy a glass of ice tea as you lounge on this cozy sunbed which spells sheer luxury. If you love reading, the sunbed gives you the perfect excuse to indulge your passion. Its slim profile is designed for lying down comfortably. Biarritz has generous dimensions and can accommodate different sizes. Whether you're out enjoying the sun with your friends or having an afternoon nap by the pool, this design will provide absolute comfort.
The Biarritz sunbed By Roland Vlaemynck will ensure you get all the relaxation you need as you enjoy the beautiful weather. It has two wheels and can be easily transported from one spot to another. It is comprised of a solid oiled TFT teak frame and a Batyline natural cover. The bench is fitted with screws and can be adjusted to the desired position. You can get the sunbed with cushions for added comfort. When you want to take a nap, adjust it to a flat position and enjoy the sheer comfort it provides.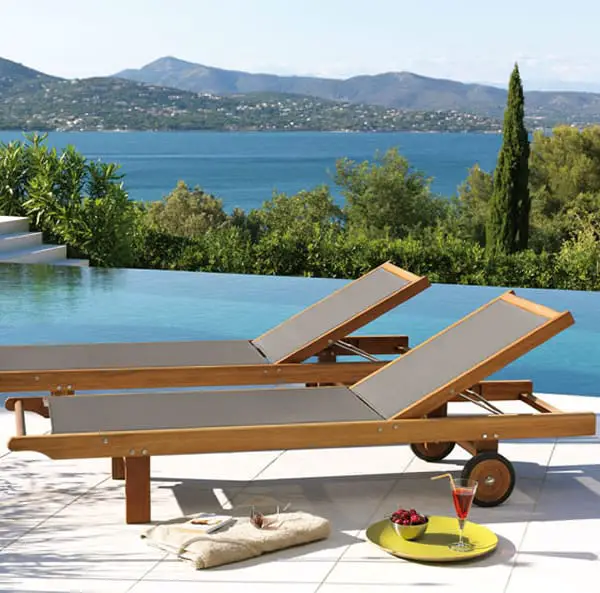 This piece offers you all the comfort you could wish for. Its elegant design will look spectacular in any part of your home. Lay back and relax as you bask in the knowledge that this sunbed is both stylish and comfortable.
Wouldn't you love lounging on the Biarritz on those hot summer days?