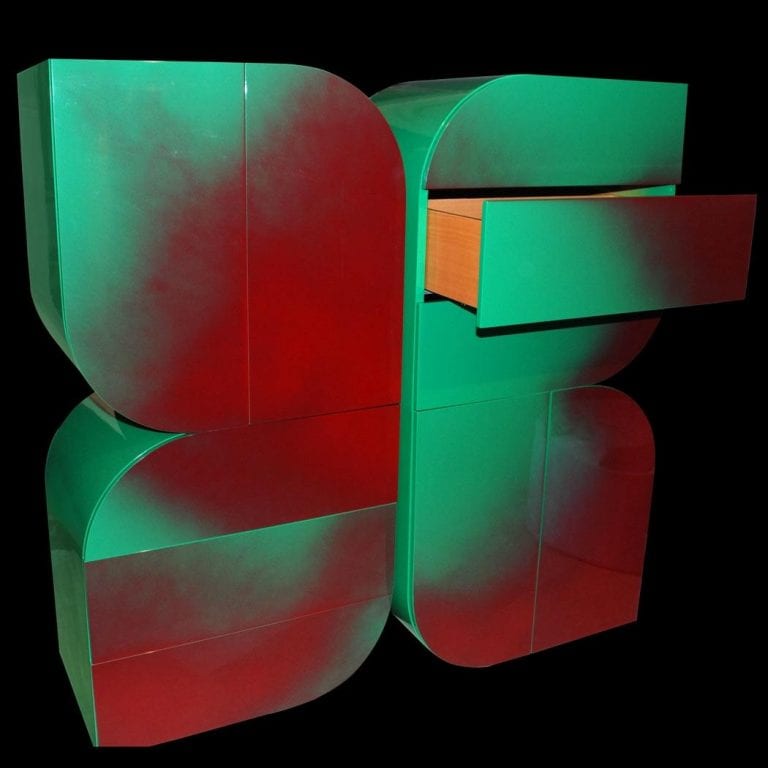 Quatrefeuille Cabinet by Studio Pierre Cardin
Designer and artist Pierre Cardin believes that great art can also be functional, practical, and lighthearted fun.  The Quatrefeuille cabinet is a monolithic presence in a room that feels whimsical and fun yet artistic and creative at the same time. 
Working from the inspiration of Cardin's original Feuille sculptures, true examples of 20th-century modern art, the designers at Studio Pierre Cardin revised the basic shape in 2007 and then combined four individual sculptures (each one resembling a delicate "leaf" abstracted into a smooth form) to create the Quatrefeuille. 
By simply combining the classic Cardin shapes, a four-leaf clover pattern became a stylized work of contemporary art: but the design doesn't stop with looks alone.
To align with Cardin's vision of practicality in every piece, the Quatrefeuille cabinet is outfitted with drawers in two pieces and doors mounted to the other two in a bold color-blocking scheme.  This cabinet adds an exciting, non-traditional shape to you living room or bedroom, breaking the traditional rectangular shape of a chest of drawers or storage units.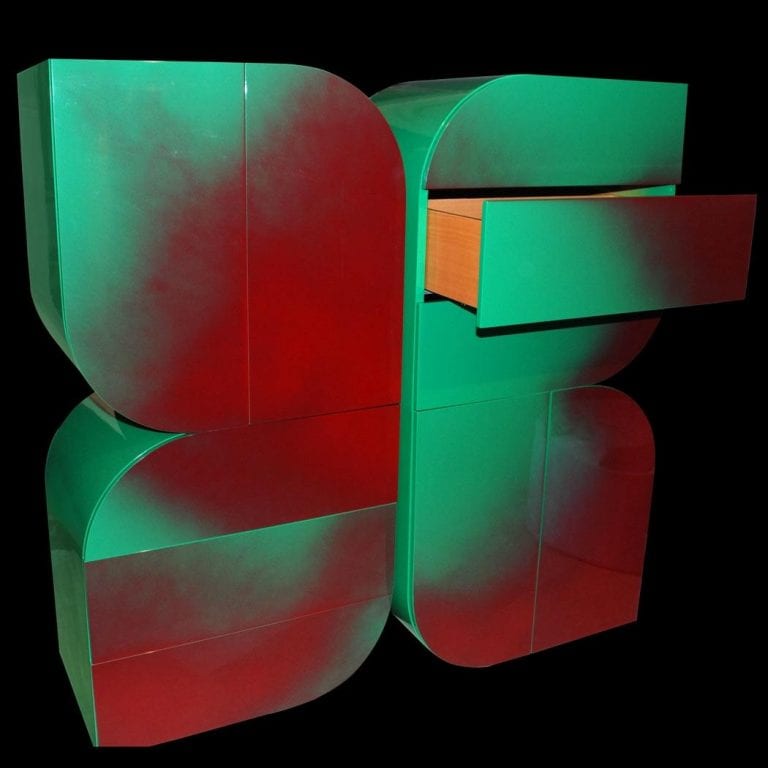 The Quatrefeuille will certainly become the focal point of any room thanks to its size, shape, and bright colors that add a cheerful touch to your room.  Keep clothes, books, or other personal items conveniently stored and organized out of sight while incorporating a work of modern art into your home design. 
What type of color scheme for the Quatrefeuille cabinet will add just the right pop of excitement to your space?