Stunning Bed From De Sede
You have heard the saying, "make your bed and lie in it" regarding controlling your situation in life.  Why not do exactly that in your own home?
The DS-1164 Bed by De Sede is a play on words, designed by Hugo de Ruiter to refine what it means to make a bed.  De Sede produces this style that follows in the footsteps of two popular and beloved sofas: the DS-164 and the DS-165, both of which are extremely successful.
We're an affiliate
We hope you like our recommendations! Just so you know, we may collect a share of sales or other compensation from the links on this page. Thank you for using our links, it is much appreciated.
For the first time, we apply a concept normally reserved for sofas and chairs to the bed frame to create a new way to think about sleeping.
The sides of the DS-1164 by De Sede are adjustable.  Not just the back at the traditional location of the headboard, but all the way around.  Front, back, and sides are all moveable.
You create your own private space based on the whim of the moment: a traditional setup with a raised back, a wraparound corner perfect for lounging with a book, or a side for sitting and sleeping at a new angle.
Use your imagination and change the DS-1164 by  as often as you please; it's made to inspire creativity.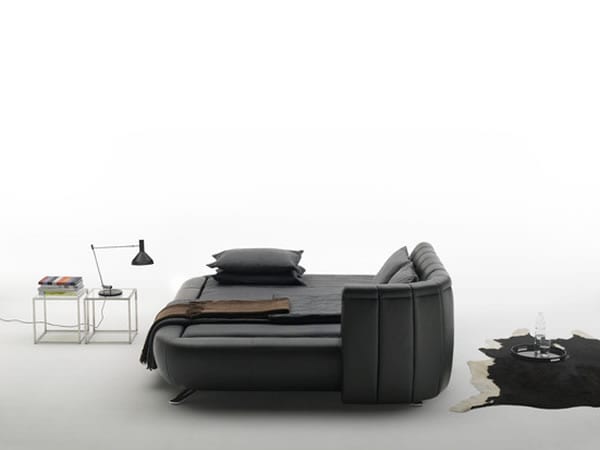 For all of its innovations in style, however, you still have control over the traditional comfort: the bed has a standard slatted frame to support the mattress of your choice.
You will never think about sleep in the same way after experiencing the adjustability of the DS-1164. When it comes to comfort, don't you think this bed is the perfect choice?