The Vita Audio R4 integrated music system is a "small box" solution to your music needs. Vita has been encased in an attractive package that comes in either glossy white or walnut. I like the dual-speaker look on the front. The small round speaker covers remind me of a retro throw-back version of a stereo long gone. On the other hand, Vita also looks very modern featuring an "up to date" look in electronics. These days electronics can become so dated in a hurry as technology rapidly changes.
Some of the features include a CD player, iPod dock, USB playback port, DAB/FM radio, and auxiliary inputs. Each of these inputs connects to a powered amplifier and speaker system with 80 watts of power. There is also a clock and alarm on Vita as an extra feature. The front and back of the music system have ample room for inputs being designed for easy "plug and play" use while not creating a crowded place for cables. Price: Walnut $987; Glossy White $1,086.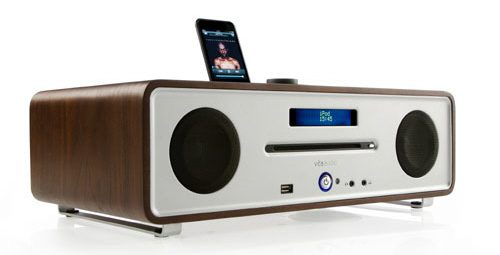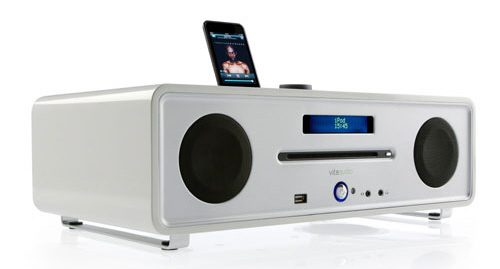 We're an affiliate
We hope you like our recommendations! Just so you know, we may collect a share of sales or other compensation from the links on this page. Thank you for using our links, it is much appreciated.