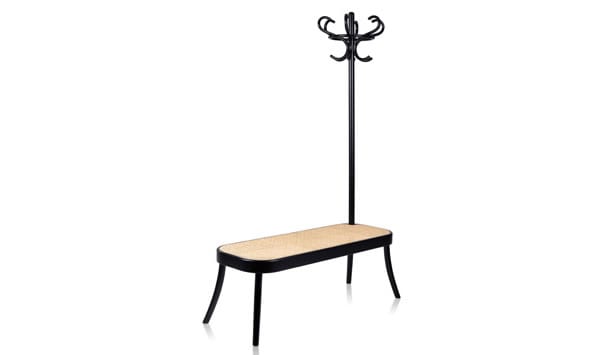 Coat Rack Bench by Gebrüder Thonet
Swedish design studio Front is the brains behind this masterpiece that could only have been created by a genius. The Coat Rack Bench was designed for the GTV 2014 collection and is based on Gebrüder Thonet's skill of working with bent wood.
It functions as a place to sit and as a coat rack.
It blends the two functions innovatively but still references the past.
It uses bent wood as its main structural element and is characterized by round features on both the coat rack and bench.
✖

September 16, 2023 09:09
The bench's frame is made of wood while its seat is made of Viennese straw. You can use it to give your entryway a unique feel and to add flexibility to other rooms in your home.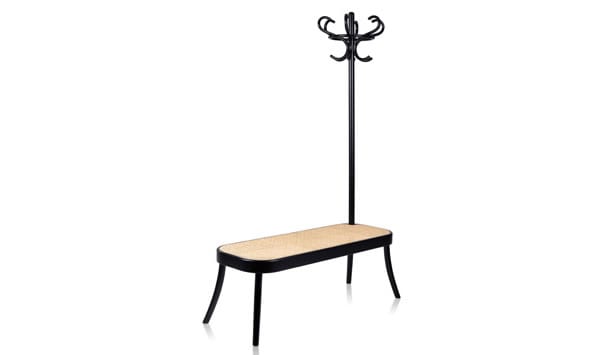 Gebrüder Thonet's aptitude for working with bent wood dates back to the 1800s when the company's pioneer developed an amazing technique of solid bent wood. He created the popular Thonet chair which went on to become a stunning success.
It has been purchased by millions and is still popular up to date. Bent wood is a wonderful material to work with. It is light and creates solid, durable structures.
The Coat Rack Bench by Gebrüder Thonet is designed by 3 masterminds: Charlotte von der Lancken, Anna Lindgren, and Sofia Lagerkvist. The designers' main aim is to reinvent products through an artistic approach which is also innovative.
They design pieces which tell a story about their manufacturing processes or their materials.
Can you picture the look on your guests' faces when they see the Coat Rack Bench in your hallway?