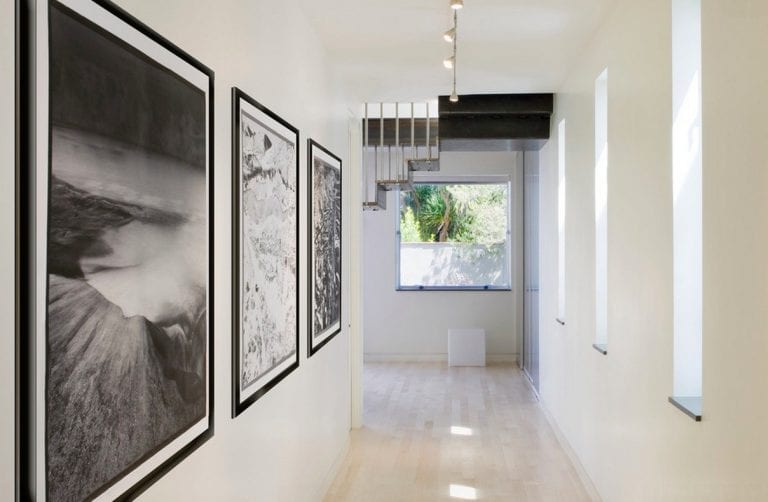 How to Make your Hallways Feel Spacious & Airy
Each part of your home can make a powerful difference, no matter how insignificant it may seem.  Ever thought of using your hallway as a way to add more space and depth within your home? 
Most of us only see a hallway as just connectors to lead us to a real space within the home or building; however hallways can have a pretty dynamic appeal when they appear to be larger than what they are . 
It doesn't have to be so tedious and overbearing but a few little additions can make all the difference, so take a look below and find out how to create the impression of a large hallway.
Bring light to your dark hallways
Give your hallway a light and fresh way of being.  Just like adding light within your space gives it the appearance of it being more the same can be said with your hallways.  Just add in some recessed lighting in the ceilings or uplighters that will make the ceiling look higher, avoid large lighting such as pendants it may work in reverse and have the space seem smaller than what it is.  Also try to keep your hallways clean, the more clutter within the hallway the less space there to maneuver through and appreciate.
Use reflective mirrors and flooring
Mirrors can be a true asset to your hallway space.  Now depending on the type of mirror you select will determine the process you will have to go through when trying to mount it but having a mirror in your hallway can cause the space to seem wider and more open.  You can choose to hang it horizontally or vertically. 
Also, the flooring that you have in your hallway can also have an effect on your perception of it.  Flooring in general can help to break up the space, so try to select narrow hardwood flooring or even large tiles, to help you create the look of a more inviting and longer hallway.
Artwork and beautiful accents
Probably the most simplest and rejuvenating way to create the perception of a larger hallway is by adding a fresh coat of lightly colored paint or even wall art.  For the painting; pick paints like whites, neutrals or even dull pastels of soothing cool colors.  Light and airy colors help to again give the feel of a more open space.  Also use art work to add interest and depth, this can help to direct the person when moving around in the space.
Hallways can seem to get lost in a space.  And plenty of times we over look them because they seem to hold one purpose but now there are ways to incorporate your hallways and make it more apart of your home. The next time you walk down your hallway, consider these tips to make the experience more enjoyable for your family and guests. With artwork, flooring, and natural light, you will love your new hallways!