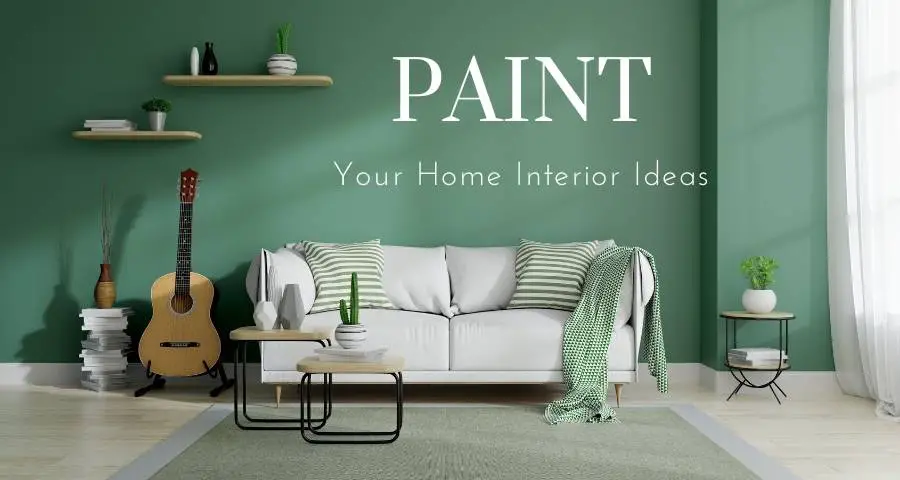 Understand How To Paint Your Home Interior
Painting your home is both a rewarding and challenging undertaking. You get to completely transform the overall look of your house and create a space that reflects your personality. However, because interior painting often requires significant time and resources, the whole process can be overwhelming, overlooking crucial steps necessary for the entire process. Here are a few interior painting tips for you to consider before painting your walls.
Know Your Budget
While it's easy to spout off endless predictions about the profitability of your project, make sure that you prioritize your budget first and map out potential expenses to avoid overspending and under-budgeting. If you have to cut corners to get the job done, it's best not to push through with the plan or find other ways to make it more cost-effective. You may start by knowing the size of your project and the cost of materials needed. If you're unsure how much your project will cost, you may hire a reputable contractor to assist you with a quote. Most contractors will work within a specific budget limit, so you may also request help finding a budget-friendly paint.
Get the Surface Ready
Nothing ruins a painting session faster than a rushed, unplanned job. In addition, painting over old wallpapers and visible holes can cause cracks and crevices that eventually damage your walls. Therefore, before starting your project, make sure that your wall is thoroughly cleaned and patched. Preparing the surface will also make it easier for the paint to stick and ensure that you get the best results. 
To start, clear the space of any debris that could get in the way. This can range from nails, screws, holes, ceiling paint, old wallpaper, and paint. Next, consider vacuuming and wiping it to make sure it is free from dust, molds, pet hair, and other particles. It's also a good idea to remove all furniture from your home to avoid any damage and have a clear view of your walls. If this isn't possible, you can also use drop cloths to cover your furniture during painting. Finally, don't forget to use painter's or masking tape for your electric outlets and other hard-to-reach surfaces to avoid paint spills and splatters.
Always Start with a Primer
A primer is a coating layer that should be applied before the actual paint. While it is easy to overlook this step, most professionals advise homeowners not to skip it. For one, priming will help prevent moisture from seeping in, allowing your paint to last longer. In addition, paint primer helps hide uneven surfaces and gives your paint a smoother finish. Finally, it will also make your paint colors more workable and buildable regardless of whether you decide on a darker or lighter color.
Get the Right Paint for Your Wall
Choosing your paint color is perhaps the most exciting part of the process. However, not all paints react the same with different surfaces. For example, latex paint is best for flat surfaces because it dries fast and last longer. This paint also works best for larger areas and is often used for interior painting because of its wide range of color choices.
On the other hand, oil-based paint works best for textured and rough surfaces because of its buildable nature and matte finish. In addition, some paints also have a high concentration of solvents that make them unsuitable for use in your home. For example, they can make your home more porous, making it more prone to moisture damage. Consequently, if you have children around or have any environmental concerns, you may want to stay away from paints that are health hazards or those categorized as volatile organic compounds or VOCs.
Decide on the Paint Color You Want
For some homeowners, the color of their home is a personal matter that should not be altered. However, for others, changing the color of their home can increase its value and appeal. Regardless of what you prefer, it's crucial to get a feel for the color you want to paint. While there are many options, you need to consider what fits your style and preferences.
For example, if you're going for an overall neutral look, a palette with light and earth-toned colors may be more suitable. On the other hand, if you have a more sophisticated taste and tend to go with brighter hues that are bolder and more eye-catching, darker and louder shades will likely work better. If possible, buy small cans to experiment with different shades until you find one that works best for your room. You can also ask for a sample of the color to test on your walls to help you determine whether or not this is the right paint for your project.
Once you've chosen your palette, take a close look at the furniture in your home to determine which colors will best suit them. For example, if you have wood furniture or dark-colored walls, dark shades may work best, while light-colored items might require lighter hues so they don't clash with them. On the other hand, if you have lighter-colored walls or light furniture, pastel shades may be a better choice because they will make the room appear bigger and airier than darker shades.
Remember to Test the Paint Color
Once you have decided on the right color, it's time to test it on a piece of cardboard. If you use oil-based paint, take the cardboard piece and place it in direct sunlight. If you are using latex-based paint, use a piece of white paper or tissue.
You can also use a small piece of plain white fabric if you aren't sure what color your paint will be. Once it's done, take the cardboard or paper and put it somewhere in your home to see the changes in their shade through night and daytime. If your color looks good in either light, you've already found the right match.
Make Sure You Have the Best Tools for the Job
Before starting your painting project, you need to make sure that you have the proper equipment and complete materials needed for the job. This can range from paintbrushes, rollers, an extension pole, and a paint tray. You'll also want to invest in some drop cloths so that the floor underneath your furniture doesn't get ruined when you're done painting. 
Moreover, remember to equip yourself with safety gear and outfits to avoid accidents and injuries. Of course, you can always hire professional house painting contractors to do the work for you. This will give you the peace of mind that comes with knowing that all of the proper precautions have been taken and the necessary materials are in place before you start painting the walls. Having an expert on the job will also give you an idea of the best practices and time to paint your interiors and exterior.
Final Word
Painting your interiors is a process that can take days, weeks, or even months. Therefore, it's essential to be patient and make a few smart decisions upfront, including asking for help from professionals to get the best results for your project. That way, you can get the job done and have a beautiful home that you can enjoy for years to come.