Furniture design has evolved throughout the centuries as different materials became available and as professionals or tradesmen in charge of designing the furniture in that time period changed. Wood is a traditional furnishing material because it is abundantly available, sturdy, easily shaped, and because some of the first furniture makers were also carpenters. Other materials that were used in ancient furnishings are stone and metal.
As mankind began to progress and as more specialized professions came about, eventually architects and popular artists who specialized in furnishings set the trend for the time periods decor. The onset of the Industrial Revolution in the late 18th and 19th century began a turning point in human society, especially as it made furnishings once only available to the wealthy available to a broader range of society.
The 20th century brought with it the most rapid and revolutionary period of furniture design in history, producing what can be considered classic furniture pieces from new materials like plywood, chrome plated steel, new fabrics, and specialty materials like acrylic and fiberglass. True visionaries designed these classic pieces whose beauty and modern appearance are still popular today.
Charles and Ray Eames
Above is a late picture of the husband and wife team of Charles and Ray Eames, who are almost always pictured together. Charles was an architect with a passion for modern design and furnishings. Ray was an artist, designer, and filmmaker who shared her husbands passions. Together they created some of the most iconic mid-century modern furniture pieces of the 20th century.
The Eames Lounge Chair and Ottoman are highly recognized pieces for modern design. Eames' exploration and innovative work with moulding and shaping plywood was used in this design and executed beautifully. Its natural color and appearance contrast with the fine leather (typically black, but available in custom leathers) and industrially shaped metal base. This was the Eames's first luxury piece.


Another example of Eames' work is the La Chaise. Composed of a fiberglass shell, chromed steel supports, and a solid wood base, this piece is made to last. The free-form shape was inspired by a sculpture called "Floating Figure", by Gaston Lachaise.
Le Corbusier


Le Corbusier was a Swiss-born architect and designer who was dedicated to providing better living conditions to people living in crowded cities. He started to create his furnishings in 1928, in collaboration with architect Charlotte Perriand.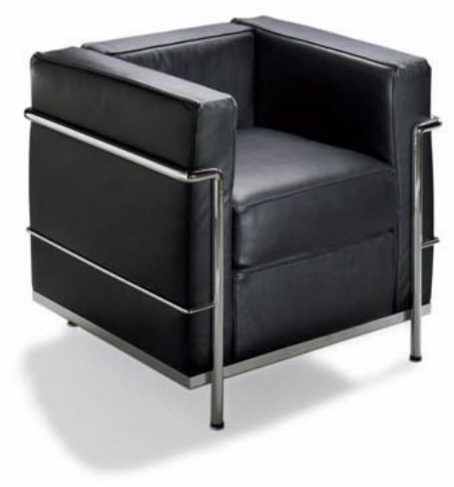 Le Petite Confort Armchair is a beautiful cube form with leather wrapped cushions in a chrome plated metal tubing basket. Part of the intrigue of this chair is that it was among the first furnishings that made the frame a visible element of the design. This sensational forward thinking has become a popular aspect of modern furniture design.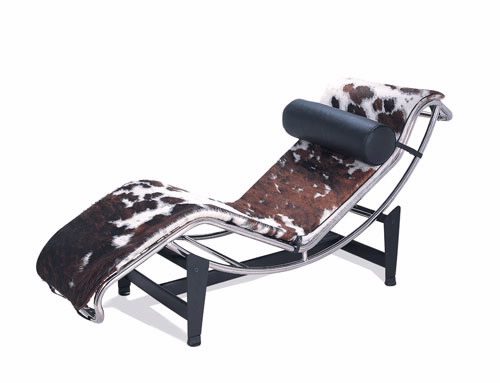 The Le Corbusier Chaise Lounge is one of the most popular and unique chaises available today. It was designed with the idea of "serving" our limbs by providing comfort to the body. Simple shapes contrast with the aesthetic qualities of chromed steel tubing and soft leathers or hides. "The human-limb object is a docile servant. A good servant is discreet and self-effacing in order to leave his master free". – Le Corbusier
Marcel Breuer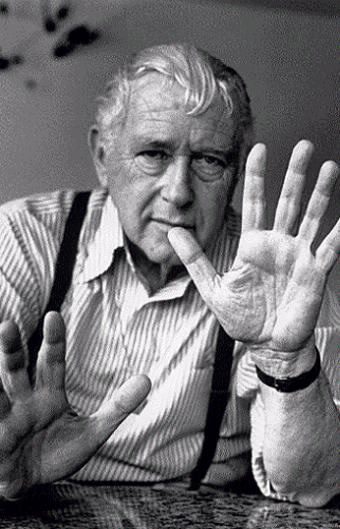 Marcel Breuer, considered one of the masters of modern design, was an architect and furniture designer. He emphasized the importance of art combined with technology, and was fascinated by modular designs and simplistic forms.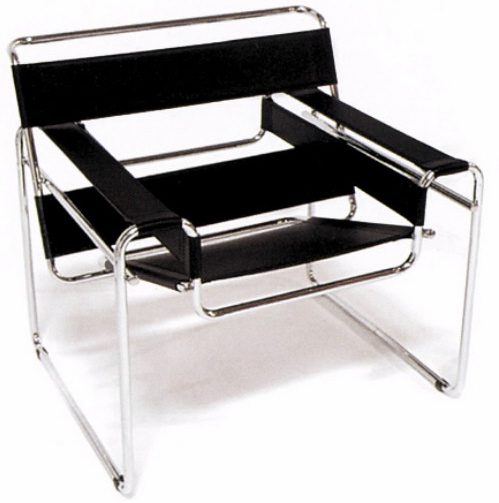 The Wassily Chair was a mass produced piece created in the middle of the 1920's. It used canvas bands that wrapped around the steel tubing for the arms, back, and seat. Originally named model B3, it was later renamed after a neat anecdote that involved painter Wassily Kandinsky who worked with Breuer at Bauhaus.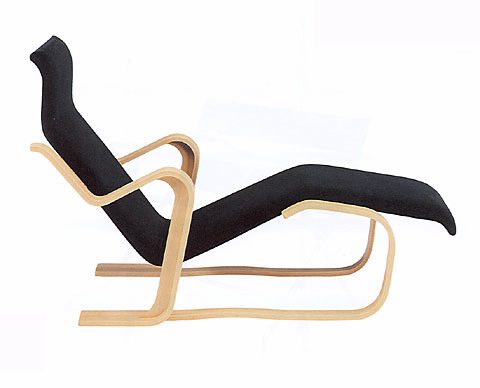 This piece, called the Marcel Breuer Lounge Chair, is a combination of moulded plywood supports and the central upholstered fabric body. Designed in 1935-36, it was made for relaxing in a comfortable, yet stylish modern piece.
All of the above designers are some of my favorite 20th century mid-century modern furniture masters. They not only created pieces for the sake of the design, but also as an answer to the issues that were facing their time, like each design was a piece of their own personal revolution.