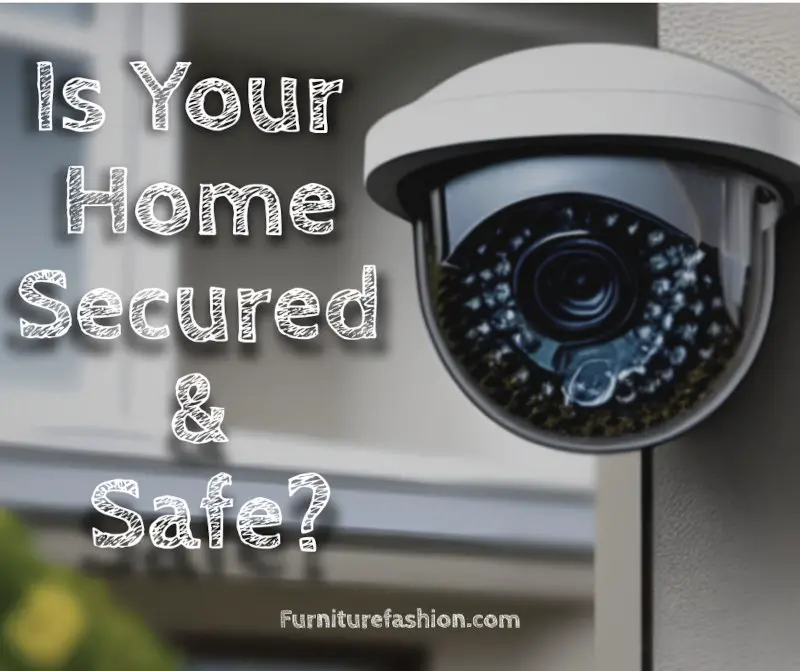 How to Improve Your Home Security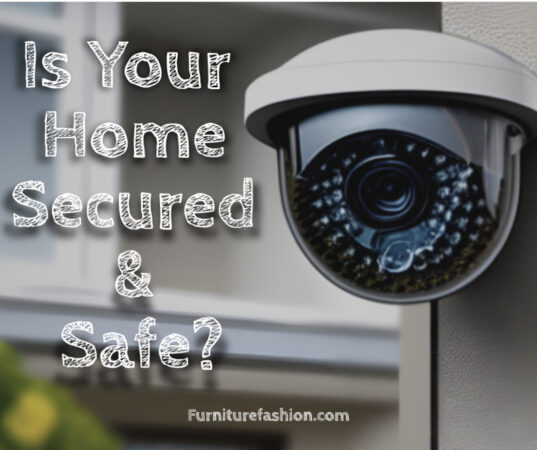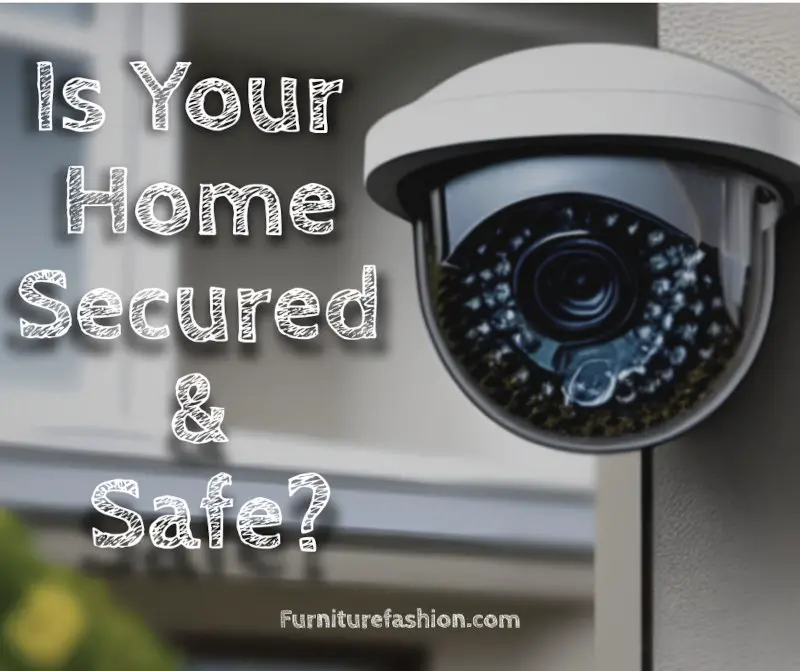 12 Essential Home Security Tips
Once you make your home a comfortable and inviting place for you and your family, the next step would be to improve your home security. Finding comfort in an area you don't feel is secure enough to stay in won't be easy. Thus, it would help if you made an effort to improve your home security. To get you started, here are at least 12 essential tips that will help you improve your home security.
The FBI says that more than 1.2 million burglaries occurred in the United States in 2017 alone. But it doesn't take much to make your home less attractive to thieves. In fact, according to the National Insurance Crime Bureau, many homeowners don't do enough to protect themselves against break-ins.
A home is where the heart is, and the safest place to call home is one that is protected by good security measures.
A home is where the heart is, and the safest place to call home is one that is protected by good security measures.
Our Top 3 Recommendations
Be Aware of Suspicious Activity
Get Close To Your Neighbors
As much as possible, build a positive relationship between yourself and your neighbors. When you have some form of friendship with your neighbors, it is much easier to feel safe within your neighborhood. You can rely on them to watch your house while you're away and report any unusual activity they find.
Partnering with your neighbors and joining the neighborhood watch are simple ways to improve home security by observing and reporting suspicious activities in your community.
Neighborhood Watch programs are effective because they help people build relationships with each other.
People who are connected tend to be safer.
Neighbors often report the crime before police arrive on the scene.
So, if you're interested in improving safety in your neighborhood, consider starting a Neighborhood Watch program.
Home Security Tips
Securing a home doesn't have to mean building a prison that traps residents inside to keep intruders out; it can often be achieved by using a few creative home security ideas, and it's natural for a new homeowner or renter to be looking for a few security tips for home safety improvement.
There are lots of great tips that you can implement to keep yourself and your family safe. You can start by installing smart home security cameras and motion sensors. Motion sensors alert you whenever someone enters or leaves your property. These types of sensors are inexpensive and easy to install.
Another tip is to install window locks. Window locks prevent anyone from entering through your windows without breaking the glass. And if you live in a neighborhood where burglaries happen frequently, consider getting a burglar alarm system. Burglar alarms sound off whenever someone tries to enter your home.
Consider rekeying your locks if your door locks are old and badly worn. Rekeyed locks can save money as this can be done with the old door locks rather than installing new locks. Alternatively, you could consider the more secure keypad lock—a top security alternative.
Finally, it would be best if you thought about how you can secure your home from outside threats. Consider adding deadbolt locks to doors and windows. Deadbolts lock automatically when closed, preventing unauthorized entry.
These are just a few simple home security tips you should implement today. You may find they work well to keep you and your family safe.
1. Keep Your House Secure When You're Not There
If you're away from home for long periods, you may want to install a keypad lock on your front door. This way, no one can enter your home without knowing the code. Additionally, you can use motion sensors to detect activity outside your home.
2. Don't Leave Electronics Out in the Open
If you plan on having guests over, consider hiding expensive items like flat-screen TVs and laptops behind closed cabinet doors. If you're worried about theft, purchase a smart alarm system that lets you monitor your property remotely.
3. Use Motion Sensors
Motion sensors or motion detectors aren't just helpful in detecting intruders and monitoring pets and children. Installing motion sensors around your home allows you to monitor activity remotely, and it gives you peace of mind knowing that your kids or pets are safe.
Motion detectors are great because they alert you when someone enters your property. They're also inexpensive and easy to install. Just make sure you know how to use them properly. They also come with video options making them ideal for looking at videos should something go wrong.
There are also options to send a signal to your mobile immediately if you are away from home, letting you know if your house is broken into so that you can alert the police immediately.
They can also be silent so that you have time to inform the police and for them to get there.
Different types of motion sensors
Indoor motion sensors have a simple light when someone enters a room.
Outdoor security lights that light up your garden or driveway when someone sets them off. These can be cheap, simple, solar-powered, and easy to install.
The wireless driveway alarm will also set off an alarm in your home through a simple plug-in connector when someone enters your driveway. Another easy and hidden solution that does not tell those outside that you are aware of their presence inside.
4. Install Smart Door Locks
Smart locks allow you to control whether visitors can enter your home by unlocking the door with your smartphone. They can also send alerts to your phone if anyone tries to force entry.
This can be a Bluetooth door lock with a fingerprint entry, the same as you have on a mobile phone so that you are not hunting for a key all the time or a simple mobile phone app that can access the home.
These keyless locks are safe and secure and allow simple access without using a key or with a key if necessary.
5. Use Video Surveillance Cameras
Good-quality video surveillance cameras can help deter crime by providing evidence if something happens. Plus, they can help catch criminals in the act. They are the most popular way to provide excellent home security all around the home and garden and will give you notice and evidence when someone enters your property, either in the garden or at home.
This type of security system can be with an alarm to tell the intruder you are aware they are there or can be silent and give you time to call the police or move to a safe room if you have one.
The video evidence is usually of top quality and can be used in court should the need arise.
6. Keep Your Windows Shut
If you live in a cold climate, you probably already know that windows are one of the most accessible entry points into your home. They're also great for letting in natural light but also a significant vulnerability.
When you shut your windows, you prevent unwanted visitors from entering your home without going through doors or walls. Plus, if someone does break in, you won't have to worry about them getting inside your home because of a broken window.
Window alarms can be fitted if you want to secure your windows fully. This can be overkill if you have an excellent outdoor security alarm fitted.
7. Lock Up Electronics
Electronics like televisions, computers, tablets, phones, and gaming consoles are expensive, and unfortunately, they're often easy targets for thieves. Make sure to lock up your electronics whenever you leave home, especially if you plan to be away for a few days. This includes laptops, smartphones, tablets, and anything else connected to the internet.
If you plan on bringing expensive items into your home over the holidays, ensure those items aren't visible. Hide them behind doors or under beds. If you bring something up front, hide it somewhere no one else can see it.
Don't leave your valuable items unattended or out in plain view because they could be the target of opportunists who steal things from yards and gardens. They can also attract interest from professionals who target these items, specifically in high-value neighborhoods.
If you store these items in your garage or shed when not used, you'll increase your home's overall safety.
High-value garden items are great for the common burglar. He or she knows that if they can get their hands on these treasured possessions, they or can quickly move on. They also know that these items will be replaced with similar valued items, and after a short period, they will more than likely target your house again to steal the new items. 
Today's burglars know that high-value items will be replaced generally within a few months. If you have not taken extra security measures, they will hit you often.
9. Lock Your Doors
According to the National Association of Realtors, nearly half of all residential break-ins occur via unlocked doors. Ensure you lock every door and window in your home, especially if you plan to be gone for extended periods.
10. Use Locksmith Services
If you don't feel like installing motion sensors, locksmith services can install high-tech deadbolts that require keys to open. They can change the lock if you lose your key access.
11. Don't leave An Obvious Mail Trail
Not only is your mail important, but it is also an excellent way for a burglar to know you are away if you leave any message for the mailman or a bunch of mail hanging out of your mail slot where it can be seen by anyone looking through the mailbox or the glass door. Mail theft is common and something that you should be aware of.
12. The Internet
Home network security refers to the protections to protect a home network against external threats. A home network includes everything inside a house that connects to the Internet, including computers, tablets, phones, smart TVs, set-top boxes, thermostats, garage door openers, baby monitors, and even WiFi-enabled baby strollers.
In addition to protecting the devices, home network security protects the data transmitted across the network.
Many home users share two common misperceptions about the security of their homes:
– They think their home network is too small for hackers to target.
– They believe their devices are secure enough right out of the box because they came preloaded with antivirus software.
Both of those assumptions are false. While most home network attacks do not involve hacking into individual devices, they often come from malware infections or ransomware attacks. These attacks can infect a device without the owner knowing anything about it.
Once infected, the device becomes part of a botnet, a group of compromised devices controlled remotely. Malware such as Ransomware locks up files on a computer, demanding payment to unlock them. Hackers use similar tactics to attack home networks.
If a network connects to the Internet, it is more likely to become a cyberattack victim. Whether you live in a rural area or a major city, this is true. There are many reasons for this, including the fact that there are more people online, more devices connected to the Internet, and more traffic traveling over the same wires.
The good news is that home network security is easy to implement and inexpensive. You don't need to hire a professional to install it; you must ensure your router is configured correctly and regularly updated.
If your security is connected via the internet, it is well worth your time and money to call an expert to ensure your router is set up correctly. This will take them no more than 5 minutes to secure.
13. Deter Burglars With Fake Signs
Fake signs may help deter burglars, but there's no way to know if they'll stop them from breaking into your house. Fake signs typically stand out like a sore thumb. If you go down this line, invest in decent signs and place them accordingly. This is not a route I would recommend.
14. Home Security Outdoor Lighting
Motion-activated lighting outside your house can help keep burglars away. By strategically placing lights outside your home, you can eliminate most of the shadows and dark spots in your yard, making it less likely for burglars to break into your home.
15. Get A Dog
Or at least get some dog toys for your garden, a dog leash, and a couple of the "Beware of the Dog" signs with a large Alsation on the sign if you do not want to go so far as to own a dog. According to the University of North Carolina's (UNC) burglary survey, most burglars indicated that dogs were an effective deterrent. You don't even need a dog to deter a burglar.
However some disagree
'Instead, during the day, it signals that there is an animal in that property, moving around without an alarm set, meaning there is an opportunity to enter without triggering any devices. 
'Avoid using these signs in your house if they're not needed, as although they may want to avoid your dog; they can still break into other rooms or take belongings outside of the house.
16. Reinforce Entry Points
You might not think criminals dare go through your front or any doors in your home to try to get into it. You don't know that it's a more common phenomenon than you would think. Thus, the various entry points should be around your home if you want to reinforce any place for security.
Besides getting high-quality materials for your doors and windows, you should also pay attention to the frames that hold them. Ensure the frames are sturdy and won't break down easily with the slightest pressure. If you have sliding windows or doors, you should leave a metal bar to stop your door from opening, even if it's unlocked.
You should also set up a home security alarm around your entry points so you know if someone breaks into your home. "Investing in door access control systems and devices is another step you could take to increase the security of your home."
17. Avoid Doors with Glass Near the Handle
To secure your doors, ensure you don't have any entries made out of glass or have glass near the door handles. Since glass is such a delicate material, breaking them is easy. If you're going to have a door made out of glass, make sure it's of a sturdier quality so you can't just break it quickly.
At the very least, you should get a door that doesn't have glass near the handle because this can be an enticing target for burglars. If you have glass near the door handle, they can easily break that part of the door and open the door.
18. Secure Your Doors All Round The House
This includes the garage door opener, exterior doors, glass doors, glass patio doors, glass panel doors, and entry doors. Ensure you have some form of security fitted to these doors, especially doors that give direct access to your home.
19. Give Garage Doors Extra Security
Always close the garage door for extra security, as this is a common entry point for burglars and a clear sign that you are out of the house.
Fit a "C" clamp to your garage door. A C-clamp can help prevent someone from opening the garage door by tightening the clamp on the tracks next to the rollers. This is an extra form of security when you go away for holidays and not something you do daily.
20. Sort Out Your Windows
Fit window sensors to your windows and ensure you have a secure system for first-floor windows. Get good quality window locks on all windows, including garage windows.
Trees Near Windows
If you have nearby tree branches, cut them off or secure your window frames with additional security measures.
21. House Keys
Always a common problem as people tend to leave house keys in easy-to-find places near the front door, under a doormat, or in a flower pot. Make sure you do not follow this poor example for burglars.
Don't post pictures of your keys online. in the current climate, you can copy a key with only a photo. See the video below for a short and simple way this is done.
22. Install Security Solutions
If improving your home security is your priority, you should be willing to invest money and effort. Investing in a home security alarm system is the most significant upgrade you can do to improve your home security. The system will be your best defense against burglaries, break-ins, etc.
All sorts of security solutions available to you will vary depending on your budget. You can consult a certified security professional to determine your budget's best security solution. If you want to automate some home security practices, installing security solutions is the best way.
23. Invest in CCTV Cameras
A pricier home security investment would be professional CCTV cameras, but they're well worth the price in bettering your home security. You can install a CCTV camera system in critical areas of your home and outside to see what goes on around your property. At the same time, if it's visible from the outside, it can deter criminals from targeting your home.
CCTV is excellent in the event of a home invasion because it can help identify the suspects. You can see an intruder approach, so you have that extra time to call the authorities.
24. Cut High Hedges
You might not think it's essential to improving your home security, but cutting any high hedges around your home can also enhance your home's level of protection. Criminals might want to target your home simply because there are many places to hide in, such as the high hedges around your property.
If your home is clear of any potential hiding spots, it can deter burglars from wanting to target your home. Since you don't have any high hedges, neighbors and other people can see something suspicious.
25. Install Residential Gates
Another worthy investment in improving your home security would be installing quality electric residential security gates around your property. When your front lawn is too open, it can feel like you don't have privacy and as much security as you could have on your property.
Installing residential secured gates will give you that sense of privacy and an added security measure. As they can be charged with solar power and opened on entry and exit, they are a great form of security, knowing that they will be closed when you are at home or away.
Develop Good Security Habits
There are a few essential security habits that you should already be doing even when you don't have an alarm system. One example would always be to keep your doors and windows locked, even when you're home. Unlocked doors and windows are common for criminals to enter your home.
Aside from that, you should also ensure that you keep your home well-lit. That way, there won't be blind spots that you or your CCTV won't be able to see. It would be best to have several good security habits when you have an alarm or security system around your home.
For example, if you hear your alarm beeping constantly, note it. Before looking for ways to turn off the DSC alarm beep, you should discover why it's beeping. The beeping is the only way for your alarm to communicate with you, so find out why it's beeping in the first place.
If it's beeping because it's running out of batteries, ensure you don't wait before replacing them. Otherwise, you could be compromising your home security.
Questions
Do security cameras reduce insurance?
They should do as long as it is a good quality system fitted by a certified security engineer.
What is the best security system for a home?
The best security system for your home is one that you fully understand and can use to your benefit. You need to read up and review before you buy a security system.
Is it better to have wired or wireless security cameras?
A wired system will always provide a good signal, whereas wireless will be affected by the weather and what is in its way. This will depend on how good your wireless signal is.
What security camera has no monthly fee?
The ring security system has no fee.
Conclusion
Improving your home security is the cherry on top when making a house a home. It's an extra step that will make you comfortable and safe in the presence of your home. Although some home security improvements would mean you must shell out some cash, these investments are worth it. Apply the tips in this article to improve your home security and feel safe living there.
Security cameras are essential in today's world, with so much to lose from burglary and so much to gain with the installation of a few excellent security cameras; check out this post to see what you need to install…