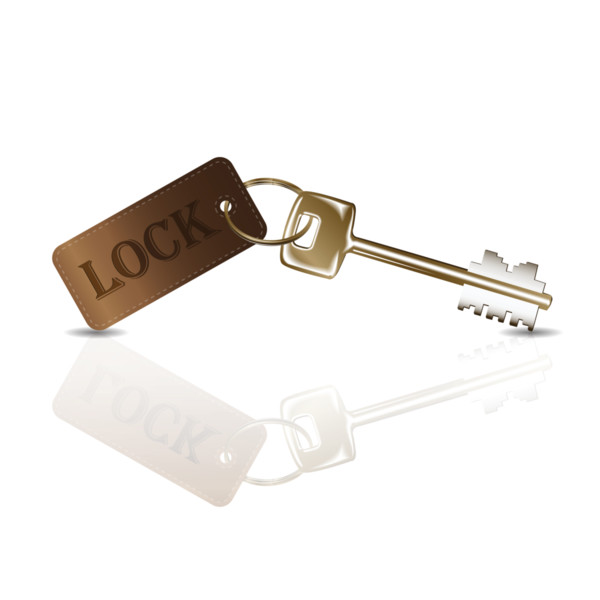 Basic Types of Security Sensors to Keep Intruders Away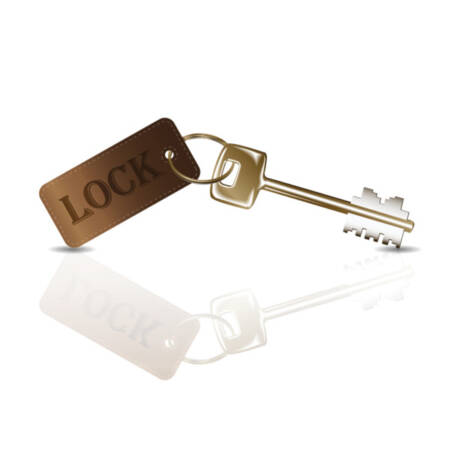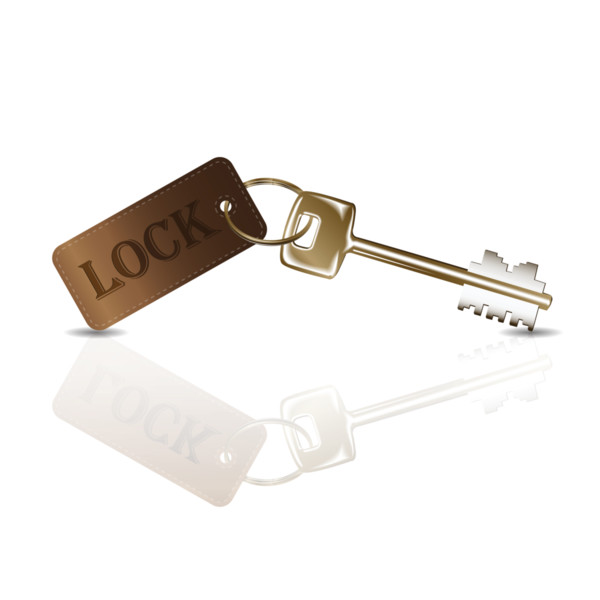 Robberies and property intrusion ( home security) are one of the most common problems society is facing today. Therefore, you decided to arm your home with the most efficient type of security sensors for the best home security system.
There are various factors you need to put into consideration when you're shopping for a home alarm security system, and the alarm type would probably be on the top of your list.
However, deciding what type of sensors should you use could be a little overwhelming, knowing that there would be a lot to choose from. It's crucial that you choose the right and suitable one for your home as it's one of the essential components of a home security system. Although every household is unique, it's always crucial to keep it protected from criminals.
You would know that an efficient alarm sensor would detect any intrusions. Having a high-quality home alarm system could save you from grave danger or any unfortunate circumstances. Whether your home is old or new, if you want to keep it safe, then installing a customized home security system with the right sensors could be a wise decision. Here's a list of sensors you could choose from.
Ring Video Doorbell With HD Video and Motion Activated Alerts
Powered by a built-in rechargeable battery or connects to existing doorbell wiring.Record all your videos, review what you missed for up to 60 days, and share videos and photos for $3/month per device with a Ring Protect Plan.
Passive Infrared Detectors
Passive infrared sensors don't radiate its own energy. It functions by detecting the infrared light emitting from the objects. This way, it can detect any moving objects indoor and outdoor, especially when it's a living being. How do they identify a moving object? It's because a living being emits infrared radiation in their body.
Whenever there's a moving object in your property or a burglar, the pyroelectric sensor of a passive infrared alarm device reacts to the infrared radiation of your body and activates the alarm. This type of alarm would be an excellent choice for every homeowner as it's economical. Passive infrared sensors are easy to install and detects a wide-angle view. You can even add them to existing outdoor lights to discourage trespassers.
It doesn't pass through glass panes and can detect whenever someone leaves or enters your property. Also, it won't set off if it detects animal movements outside of your house. However, it can't determine the exact location of the moving object, and your pet may trigger the sensor from inside the house. For you to know further, here are the pros and cons of having passive infrared detectors.
TOPGREENER Motion Sensor Switch
Ring Alarm 5 Piece Kit Home Security Kit 
Works with Alexa to arm, disarm, and check the status of your Ring Alarm security system with your voice.
The advantages and benefits of having a PIR detector:
Passive infrared sensors work efficiently indoors. May it be night or day, it can detect movements using infrared.
Compared to microwave sensors, which emits microwave pulses, PIR has a lower price in the market.
Also, passive infrared detectors use less energy than microwave sensors. It only uses 0.8 Watts to 1.0 Watts.
Installing a passive infrared sensor in your home helps you detect movements in tight spaces. PIRs are an excellent choice for electrical applications used in compact and smaller areas.
The disadvantages and drawback of having a PIR detector:
Passive infrared sensors only detect movements that have less than 35-degree celsius heat. Above that, PIR sensors can't already operate.
PIRs are very sensitive to objects that move in slow motion.
When compared to microwave sensors, PIRs only have limited range and lower sensitivity.
It works efficiently in LOS (Line of sight) but will have difficulties in corner sections.
It may be a problem when you activate snoozing on PIR sensors as it may likely turn off even if there's a little movement in the area.
Intruders may find it easy to trick the sensors as it has only limited coverage. Unlike microwave sensors that have continuous detection zone, PIRs only have slotted areas for detection.
Since the function of PIRs is to sense heat signatures in an area of your home, they aren't very efficient if the room is warm. Therefore, in places like India, where the temperature is high during summer, PIR sensors aren't very useful and don't detect movements.
Ultrasonic Sensors
From the word ultrasonic, this type of alarm device detects movements by releasing high-frequency sound waves within a limited area. Ultrasonic sensors transmit 25 to 75 kilohertz of a sound wave, which are inaudible to human ears. These low frequencies can quickly bounce off ceilings, walls, and even furniture inside the house.
If these frequencies detect any small movement or a sudden change in the stabilized sound frequency, it immediately activates the alarm and notifies the authorities. These type of sensors are suitable in small restricted places. Any movement may it be small or big can change the frequency of the sound waves.
Although ultrasonic sensors can't identify a passerby from an intruder, these type of alarm can be essential for valuable objects such as pieces of jewelry and money. You can get this type of alarm by installing a security system at home, and there are various security systems in the market such as protect America systems. Therefore, install the right security system for your home.
Glass Break Motion Sensors
Glass break sensors are one of the most primary home alarm systems for protecting a home from intruders. This type of sensor is different from traditional window sensors. Traditional window sensors activate when someone's trying to open or unlock the window. But if you have a traditional window sensor, it won't set the alarm if someone breaks the glass.
Glass break sensors set off when it detects an impact or a pitch of a glass breaking. Some glass break sensors may not be cheap, but it can save you money because a single sensor can cover roughly 25 feet line of sight. Most burglars enter through the front door and open windows, therefore it's essential to have them installed on your windows. To know more, here are three categories of glass break detectors.
Kangaroo Home Security Motion Sensor
UP TO 20% OFF INSURANCE: When you opt for Kangaroo Complete, you'll be eligible for up to 20% off your homeowners or renters insurance rate with providers like State Farm, Allstate, Farmers, Liberty, Travelers, USAA, Nationwide, Chubb, and many others. We take care of all the tedious paperwork, leaving you free to enjoy the peace of mind for as little as $5 per month paid annually.
Acoustic Motion Detector
An acoustic detector works efficiently through soundwaves. Composed of an acoustic transducer, the acoustic sensors generate an electric signal which detects the frequency and high amplitude sound created by a shattering glass pan. It usually responds to the high amplitude sound but through an initial level.
After responding to the high amplitude sound, it directly analyses the frequency of the noise created by the shattering glass. After matching the frequencies among the settings of the detector, it then blows off the alarm notifying the homeowner or authorities that someone is trying to break in the house.
The new acoustic sensors generally use a set up for filtering sound frequencies generated through glass breaks, but developers already improved this type of sensors. Acoustic motion detectors now analyze first the high amplitude sound, before analyzing the frequency sound of shattering glass. It only works through multifrequency detectors installed in the circuit.
Wireless Driveway Alarm
Protect your family and your property with a wireless driveway alarm. Be alerted the moment visitors, vehicles, front porch, gate, shed, walkway, swimming pool (for when kids get too close) or even possible intruders enter your property.
eMacros ADVANTAGE-30 years+ solar driveway alarm wireless and solar driveway alert system produced in our own factory with our leading-edge systems technology. Wireless Solar Driveway Alarm Includes 1 AC Powered Receiver and 1 Sensor.

SOLAR POWERED NO NEED REPLACE BATTERIES – The sensor is powered by a built-in rechargeable lithium-ion battery which will be charged by the solar panel, so no need replace the battery, the sensor also can be powered by the DC5V power adapter.
EASY TO INSTALL – Quick Start Guide has you operational in minutes. Can expandable up to 4 sensors and unlimited receivers for complete coverage of your perimeter. Wireless driveway alarm Detects movement from humans, cars, and large animals. There are 4 fun & unique chimes to choose from. Match different chimes with different sensors around your property to differentiate where driveway alarm wireless motion is being detected.
SUPER LONG RECEIVING RANGE – 1/2 mile (in ideal situations). Our range is the 1/2 mile competitors claim under ideal conditions. We use newer technology components and excellent manufacturing techniques. Our system has been real-world tested in settings with trees, buildings, walls, and vehicles. It easily achieves a 1500FT wireless range in most conditions. It is been tested through thick forestry, hail storms, gusty winds, heavy rains, scorching heat, and snow.

EXCELLENT QUALITY – Outdoor driveway alert sensor system is made with industrial-grade PVC housing, rubberized weather/water-resistant seal, and a runs on one solar rechargeable.

EXTREMELY RELIABLE – Much time went into developing and testing our reliable Infrared outdoor driveway alarm wireless detector that will dependably alert you to activity around your property. False alarms are minimized by adjusting the sensitivity of the sensor "eye" with Switch. (Hi = 30ft,Low = 20ft.) See Owner's Instruction Manual. Swivel mount to refine the focus and detection angle of the sensor.
Active Motion Detector
Active motion detectors work by sending a set of sound frequency towards the window panes and receive the reflected frequency energy. This way, every time there's a shattering sound of the glass, it directly reflects frequency energy to the detectors, which then triggers the alarm notifying the authorities or the homeowners. Therefore, any changes on the frequency activate the alarm or another circuit.
Physical Vibration Motion Detectors
Most homeowners usually install physical detectors at the top of the window pan. The sensor has a piezoelectric element, which gathers vibration caused by a shattering glass window. After recording the vibrations, the detectors then convert it into an electric signal. The use of an electrical signal is to measure the frequency caused by the shattering sound.
If the frequency recorded is the same or higher than the average frequency set into the detector, it then triggers the alarm which notifies the homeowner that an intruder is trying to break into the house.
Yard Enforcer Motion-Activated Sprinkler with Day & Night Detection Modes
INTELLIGENT SENSING TECHNOLOGY: Sensing technology learns the difference between trees and animals, so your water will not activate every time the wind blows.
Benefits of Glass Break Sensors
Having glass break sensors are crucial, especially if your home has a lot of windows installed. It can give your home the protection it needed as it can guard any type of illegal entry that the other window sensors can't.
Moreover, unlike any other typicall glass break sensors, it automatically detects any glass breaking noise it can get and directly trriggers the alarm for the homeowners to know that someone's trying to break into their home.
In addition to that, you can purchase glass break sensors at a cheaper price. With the right budget, you can fill your home with glass break sensors to be safer and secured.
Limitations of Having a Glass Break Sensors
The following are some of the disadvantages and downfalls of having a glass break sensor:
There are still chances of false alarms because most alarms work by analyzing the sound frequency in comparison with the usual frequency of the sensor.
You have to keep in mind that there are a lot of frequencies that are much higher than the usual frequency of the sensor. Hence, breaking a glass of water or a plate may also trigger the alarm.
Most detectors depend on the type of glass used for the window.
Microwave Motion Sensors
This type of sensor calculates the reflection of the objects by generating microwave pulses. It's a way to know whether there's a moving object in the area or not. Microwave sensors are susceptible and can detect even the slightest movement in the area. Sometimes microwave sensors can detect moving nonmetallic objects.
Microwave motion sensors consume a lot of power, so these types of sensors have a switch button. Therefore, if you decided to install microwave sensors, you shouldn't forget to arm them before going to bed and before leaving your property. Here are some pros and cons for you to know more about microwave motion detectors.
The advantages and benefits of having a microwave sensor:
To further optimize the energy charts, microwave sensors are capable of auto-dimming of lights.
One good thing about having this type of sensor is that it covers a wide coverage range of 120 meters. This way, it can also detect movements from the corners of your home.
Having microwave sensors can help you lessen your electricity billing. When your room is unoccupied, these sensors can turn off the light automatically. Most companies with microwave sensors can save up to 40% of electricity expenditure.
Microwave sensors are top-quality alarm system. They have advantages in precision, reliability, and interference immunity.
They are very sensitive, and even the slightest movement can trigger the alarm.
One asset of having a microwave sensor is that it can detect any suspicious movement behind the doors and walls. This way, your house can be hard to break in.
Maintenance is not a problem with this type of sensor as it only requires one time serving for a lifespan operation.
Also, unlike passive infrared sensors, you can use microwave sensors in areas where there are heat irregularities.
The disadvantages and downfalls of having a microwave sensor:
Because microwave sensors produce more heat, they require more energy than other sensors.
They still operate at irregular intervals, which sometimes can't detect if there are movements in the area.
Microwave sensor can also be a little expensive compared to other alarm systems.
It is very sensitive, which can be a problem for most homeowners. They can detect even the slightest movement in the area, may it be an animal or a fast-moving object in the air.
Microwave sensors cannot reach any areas beyond a metal obstruction as it cannot penetrate metal objects in the area.
It can be hazardous to health. Hence, developers only allow for installing low-frequency microwave sensors.
Microwave sensors can be prone to false alarms because of its sensitivity.
Solar Strobe Light with Motion Detector Solar Alarm 
Conclusions
For you to get maximum security, you must choose the right and suitable home security system. The only thing that matters is you, getting high-quality products to keep you and your family protected in your household. Regardless of your budget, there's always a system that suits your lifestyle.
Image
Title
Price
Prime
Buy
Ring Alarm 5 Piece Kit – Home Security System with optional 24/7 Professional Monitoring – No long-term contracts – Works with Alexa

Prime

Eligible

Take a Look
Blink XT2 Outdoor/Indoor Smart Security Camera with cloud storage included, 2-way audio, 2-year battery life – 2 camera kit

Prime

Eligible

Take a Look
YI 4pc Home Camera, 1080p Wi-Fi IP Security Surveillance Smart System with 24/7 Emergency Response, Night Vision, Dog Monitor on Phone App, Cloud Service - Works with Alexa

Prime

Take a Look
Smart Security System WiFi Alarm System Kit Wireless with APP Push and Calling Alarms DIY No Monthly Fee for Home Apartment Office Store and Business

Prime

Eligible

Take a Look

Top

Ring Video Doorbell with HD Video, Motion Activated Alerts, Easy Installation - Satin Nickel

Prime

Eligible

Take a Look
HeimVision HM241 Wireless Security Camera System, 8CH 1080P NVR 4Pcs 960P Outdoor/ Indoor WiFi Surveillance Cameras with Night Vision, Weatherproof, Motion Detection, Remote Monitoring, No Hard Drive

Prime

Eligible

Take a Look
Defender Security Satin Nickel U 10827 Door Reinforcement Lock – Add Extra, High Security to your Home and Prevent Unauthorized Entry – 3" Stop, Aluminum Construction Finish

Prime

Eligible

Take a Look
YI 1080p Home Camera, Indoor IP Security Surveillance System with Night Vision for Home / Office / Nanny / Pet Monitor with iOS, Android App, Cloud Service Available - Works with Alexa

Prime

Eligible

Take a Look
SimpliSafe 8 Piece Wireless Home Security System - Optional 24/7 Professional Monitoring - No Contract - Compatible with Alexa and Google Assistant

Prime

Eligible

Take a Look
Product prices and availability are accurate as of the date/time indicated and are subject to change. Any price and availability information displayed on [relevant Amazon Site(s), as applicable] at the time of purchase will apply to the purchase of this product.
Prices pulled from the Amazon Product Advertising API on: