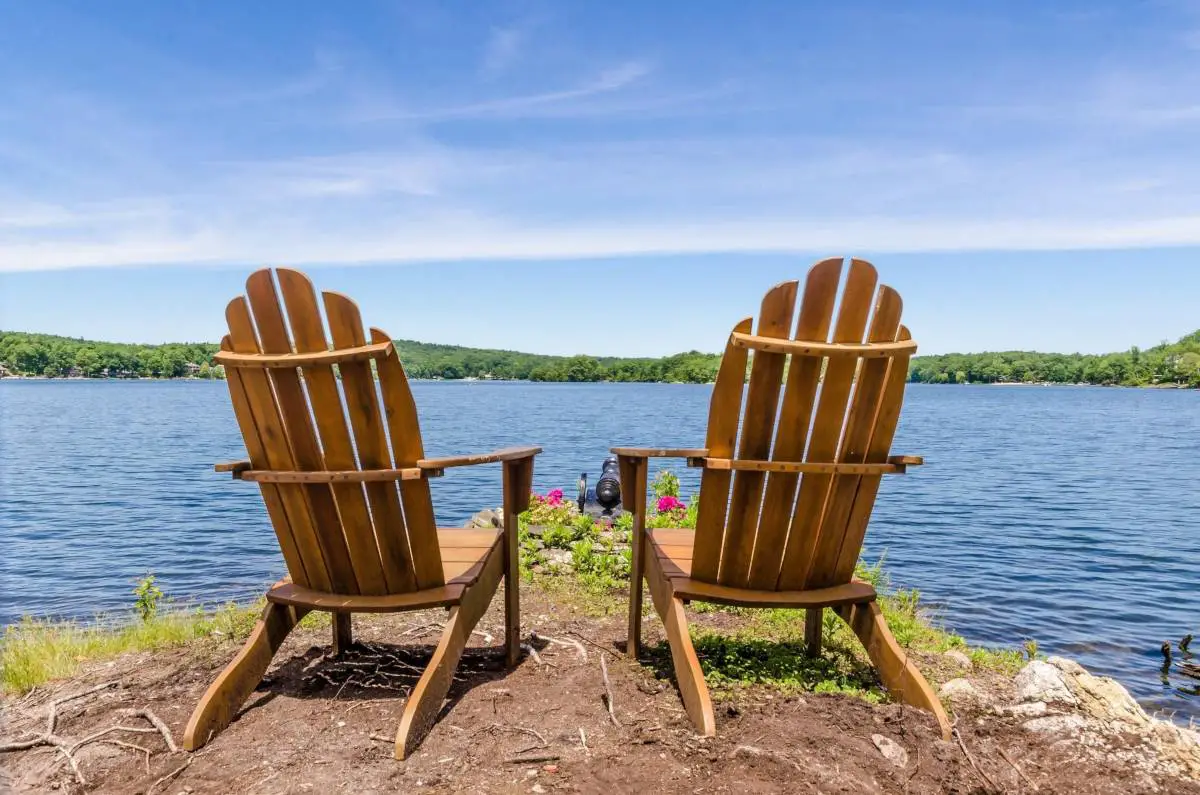 Summer House and It's Dreamy Gardens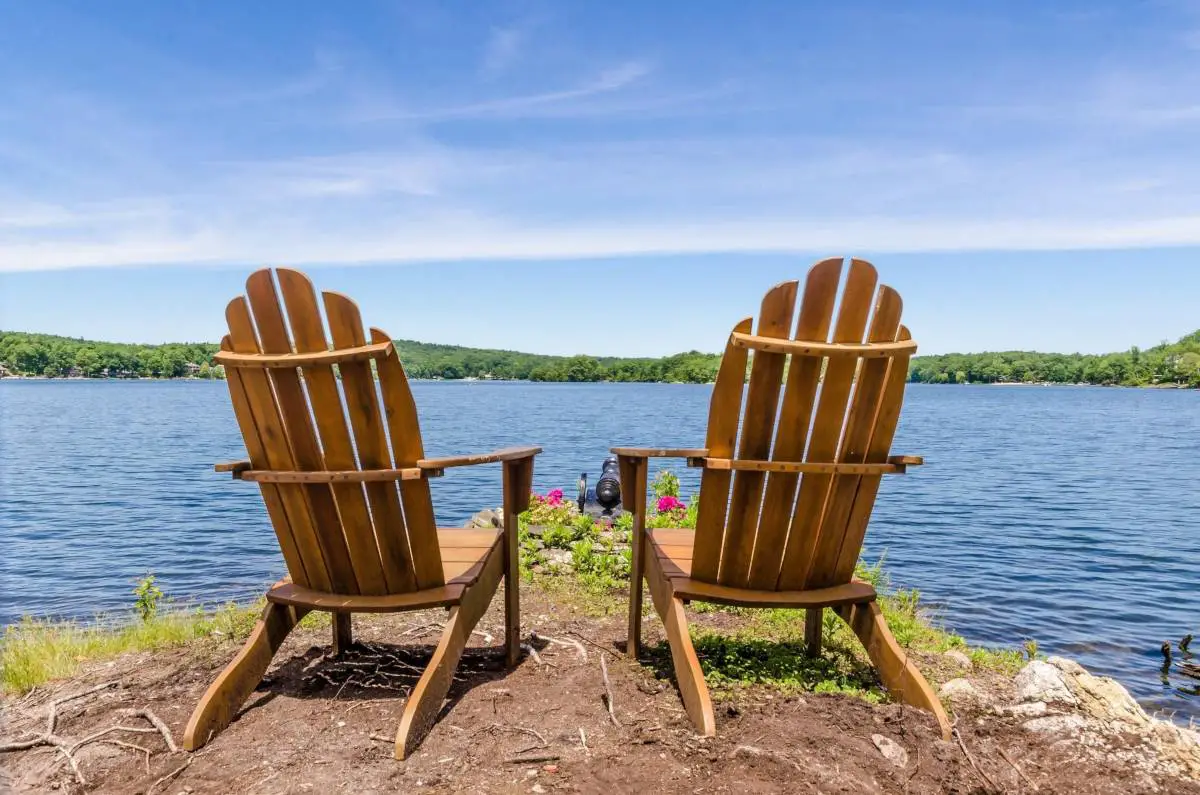 The best way to spend your leisure time is at the summer house surrounded by your dreamy, colorful garden.
A summer house can be a place where you usually spend time by yourself, resting, sipping on your herbal tea with a poetry book in hand. The sound of it itself is relaxing, isn't it?
Summer houses are made solely for such purposes. You can also turn them into a parlor, a studio for painting, a study for reading or writing, or just simply keep it as a place where you can relax.
Now, you can have various questions on how to decorate the summer house. For starters, surround it with a garden, fill it with plants and greenness. This way you'll have a cool shade to sit under and the fresh air, no doubt, this will make your nerves calmer.
If you plan on building a summer house in the countryside, go for tilted roofs, enormous windows with window panes, paint with neutral cool tone shades. Then again, you can decorate it any way you want, but here is some suggestion you can go with.
Ideal Ways to Build and Decorate Your Summer House
You might have a lot of questions regarding the perfect spot to build your summer house and how you want to build it, here are some ways you can look into deciding.
Where to Build the Summer House
Now the first question that might rise is where exactly to build the summer house. According to the purpose of the house, it should be in a quiet place, surrounded by greeneries.
So it is wise to build your summer house at the far end of the yard or garden so that it is secluded from your main house. It'll be less chaotic, keeping it private is the initial target.
Avoid building it in the middle of the garden, because it'll only make your garden look smaller. It will feel like you pushed in an extra house in the middle of the garden, killing the free space.
Complimenting Furniture
You don't want a summer house that doesn't have matching furniture in it. It looks odd and simply drains down the vibe of the place.
To go with the garden theme you can find a good Garden Chair that complements your summer house, plus these are available in various colors too. So it can match up with the interior paint of the summer house.
Try to decorate the summer house with comfortable furniture, don't put too much and fill up the space, keep it minimalistic but trendy. So that it can give a comfy vibe. Paint the house with pastel shades, always go for cooler tones when it comes to summer houses.
A Suitable Place to Have Meals
Just because it's a summer house, doesn't mean it is only for relaxation and for you to sit back and do nothing. You can utilize this place for casual hangouts, brunches, tea parties, midday picnics, etc.
Make it suitable enough for you to have a meal there. You can build a deck with it where you can put folding chairs and tables. To decorate it with lights and scented candles, the entire aura of it becomes relaxing and romantic, instantly.
Want to Catch Eyes? Paint it Blue
If you want to amaze your visitors and guests, paint the summer house blue. A blue house, in the middle of a green garden- it's picture-perfect!
For making your garden look better, you can always layer it and put layers in the garden. Plant flowers of different colors on each layer, that way it'll look extra colorful and compliment the bright blue summer house.
We know everyone appreciates color, and even if it doesn't a summer house is your sunny place, looking at so many colors at once, would make your heart flutter, anyway.
Garden Prints Fill Ups
As mentioned before, most people think it's wise to build your summer house in a secluded area, a little far from your main house. So when you do that, you automatically feel closer to nature and far away from the urban chaos.
When you are at it, go for garden furnishing that compliments the entire aura of your summer house. Don't shy away from some flash of colors when you plant flowering plants.
Go for pink, yellow, orange, purple, and all varieties of flowers. This will boost up the mood of your garden and make you feel happy.
Pave a Trendy Footpath
Pave the most stylish and matching footpath on the way to your summer house. Put in stepping stones, pebbles, marbles for paving a footpath that leads to the doors of your summer house.
This extra addition to your house will give it a more hut-type aura from the old English fairy tales. But if you want to follow other thematic looks, for example, a beach house- you can put up a beach sign, navigators, put up anchors as decors, and a minibar for your Piña coladas.
That will definitely give out major beach hut vibes.
In-house Office
If you are someone who enjoys working in a calmer and quiet atmosphere, putting up a mini office setting at your summer house looks like a grand plan.
It will be relaxing, your nerves will be calmer, so will your brain. You can put up some nice indie music and have you iced lemon tea, with windows wide open to let in the cool breeze, while you do your office work.
Sounds like the workplace of your dreams, doesn't it?
Summer House Turned Guest House
You can use your summer house as a spare room if your main house doesn't have enough rooms for visiting guests. You can give it a chic interior look.
Always opt for a minimalistic look. Going simple and minimal can never go wrong. Everyone likes it. Also, it is calming, the guests will feel more at ease while staying at your place.
More Ideas on the Interior
For additional interior decoration points, you can put up floaty light-toned curtains. Nothing heavy. This way both air and light can pass through and enter your room.
Decorate the interior with air-purifying plants, plants that don't need to be watered too often, like cactus, and put up some climbing plants on geometrical metal and glass vases for the chic yet minimalistic finish to the place. However, don't put a lot of plants inside as you will be surrounded by exterior plants in the garden.
You can go for contrasting wall paints, such as a light yellow or lemon hue paint opposite to a cooler shade such as gray, it will look phenomenal if you are going for the modern minimalistic look.
A Calming Retreat
Building a summer house for yourself is the perfect and fitting definition for a calming retreat. With the healthy, picturesque view of the greenery to live in it makes you feel happy and better internally right away.
Try to keep it open and free to let the fresh breeze and the smell of fresh plants and flowers fill up your place, making your heart and mind fresh and happy.