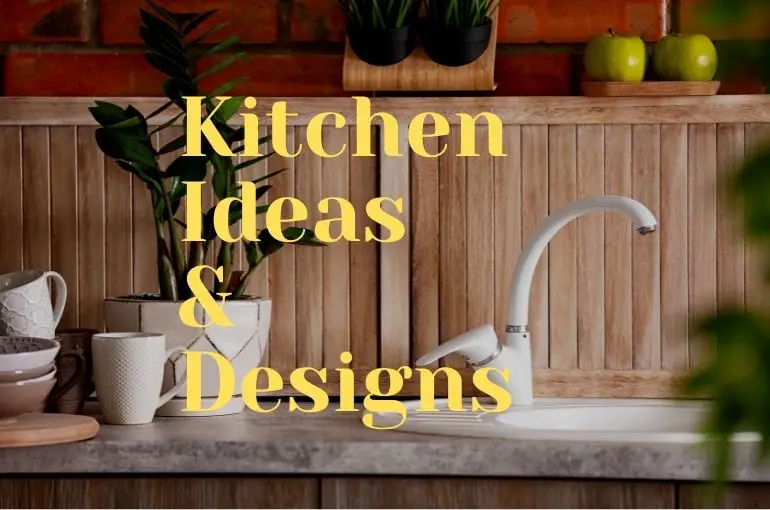 Top Kitchen Design Ideas For 2022
The kitchen is the heart of any home and, as a homeowner, you want to ensure that your kitchen always looks its best. In addition to your kitchen looking well, you also want to be sure that your kitchen space is functional so that you can prepare and cook food with relative ease.
Whether you are doing a complete overhaul of your kitchen space or you want to make a few small changes, it's important that you redesign your kitchen space to meet your needs.
New kitchen design trends emerge with every passing year, and this year is no different. There are some exciting design concepts on the cards for 2022, and if you are considering remodelling your kitchen, now is the time to look at these emerging design trends.
As with any remodelling work, it's important that you put a plan and a budget in place from the start. To get your creative juices flowing, be sure to check out some interior design magazines, do some research online, read some blogs and take a trip to a kitchen showroom or two to seek out inspiration for your new design.
With a solid overview of the new trends coming out, you will be able to take the right approach to your kitchen redesign.
Let's take a look at just some of the kitchen design ideas that are expected to be popular in 2022.
Combining Materials
The modern kitchen is not just a space for work, it's an area of the home that should be as functional and stylish as possible. With more people investing in their kitchens than ever before, a growing trend has emerged of people mixing and matching different styles and materials in their interior designs plans. In 2022, you can expect to see kitchens with tile backsplashes, wallpapered walls, stone worktops, leather-upholstered stools and exposed brickwork, all working seamlessly together.
Going Green
While employing more environmentally-friendly appliances and adding more plants to the kitchen space are definitely trends that will continue into 2022, the colour green itself is also here to stay. Interior designers have been falling in love with the colour green, simply because of its ability to be styled effortlessly in a range of different interior spaces.
There's no denying that green interiors are rising in popularity and are expected to be one of the big features of kitchen decor in 2022 and beyond. Whether you prefer muted tones, pretty pastel hues or bold vibrant greens, including more green in your kitchen redesign is going to be a popular choice in the New Year.
Closed Kitchens
Open-plan homes were a huge hit with designers a few years ago, encouraging homeowners to use their space more fluidly. However, in 2022, closed-off kitchen spaces are expected to be the more favoured choice.
During the COVID-19 pandemic, more people moved to working from home, and naturally found open-plan living spaces detrimental to their ability to separate work from life. This has led to the need for more separation between spaces. With this approach, the kitchen will be used for cooking, serving and perhaps dining, while other areas of the home can be used for work, doing homework, and watching TV.
More Marble
Marble has always been a favourite material with kitchen designers and in 2022, it's set to maintain its position as a quintessential material in kitchen design schemes. From countertops to backsplashes to flooring, marble is guaranteed to add a touch of class to any kitchen space.
Marble can also be a great way to add some much-needed contrast to kitchen spaces too, especially when paired against different shades of green, which, as mentioned above, is expected to be a very popular colour choice for kitchens in 2022.
Modernise And Update Your Kitchen To Remain On Trend
If you want to make your kitchen feel a little more trendy, then be sure to consider some of the new styles outlined above. With a little effort, you can quickly transform your kitchen interior to make it feel current, modern and on-trend in the New Year.