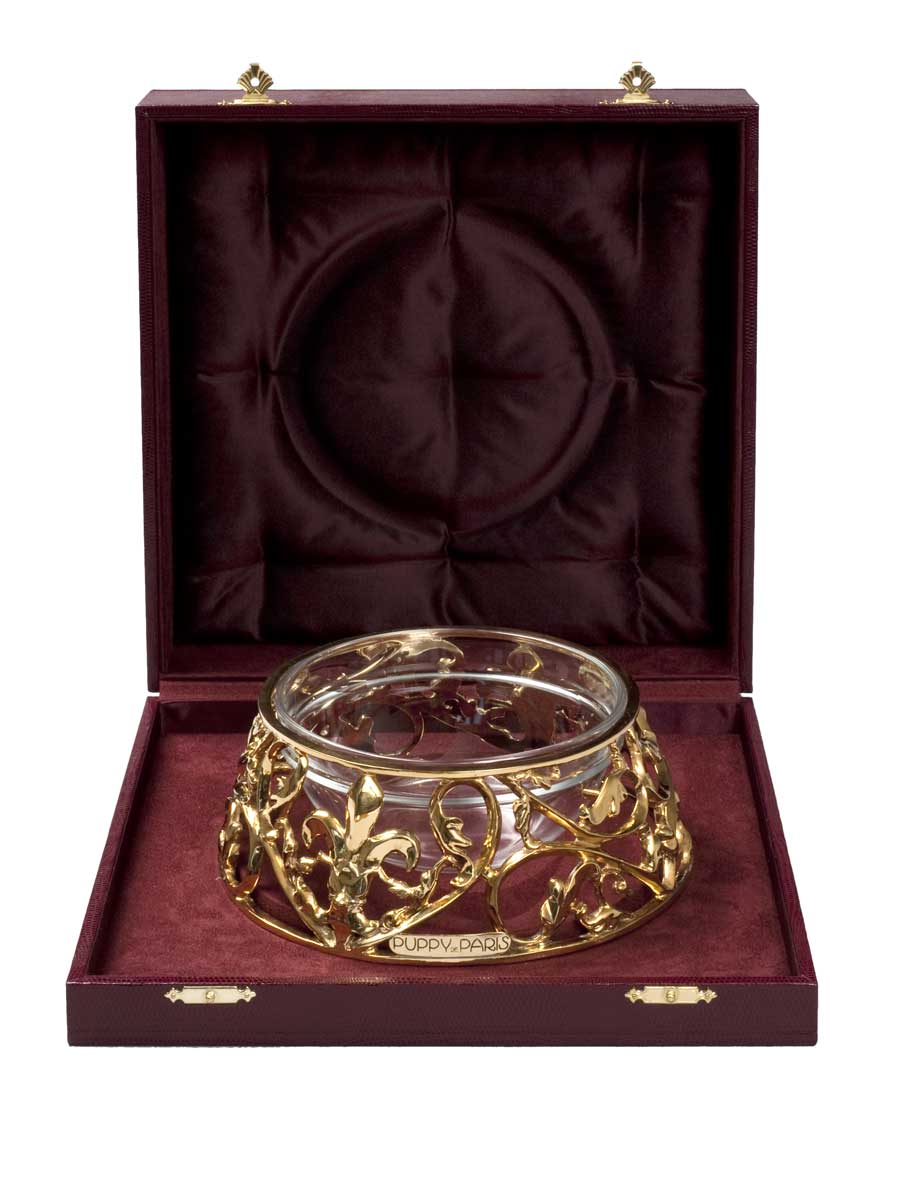 Fancy Dog Bowls
The Puppy de Paris' palatial dog house and gilded luxury dog bowls will turn your friendly-four legged animal into royalty (we indeed live in a bizarre world).
Spoil your precious pooch and spread your discerning tastes in the animal kingdom as well. The brand seeks inspiration from the Louis XIV and the city's eighteenth century architectural marvels. Thus the Ecuelle Royalle (about $14,000) fancy dog bowls are also gilded in 24-carat gold and sit pretty in an exquisite silk-lined case.
The bowls also features three fleurs-de-lis like the coats-of-arms of royalty, making them the ultimate pet accessories. However, it is the  Place Vendôme (about $21,000) which is completely outrageous as the kennel epitomizes luxury and also includes plush velvet seats.