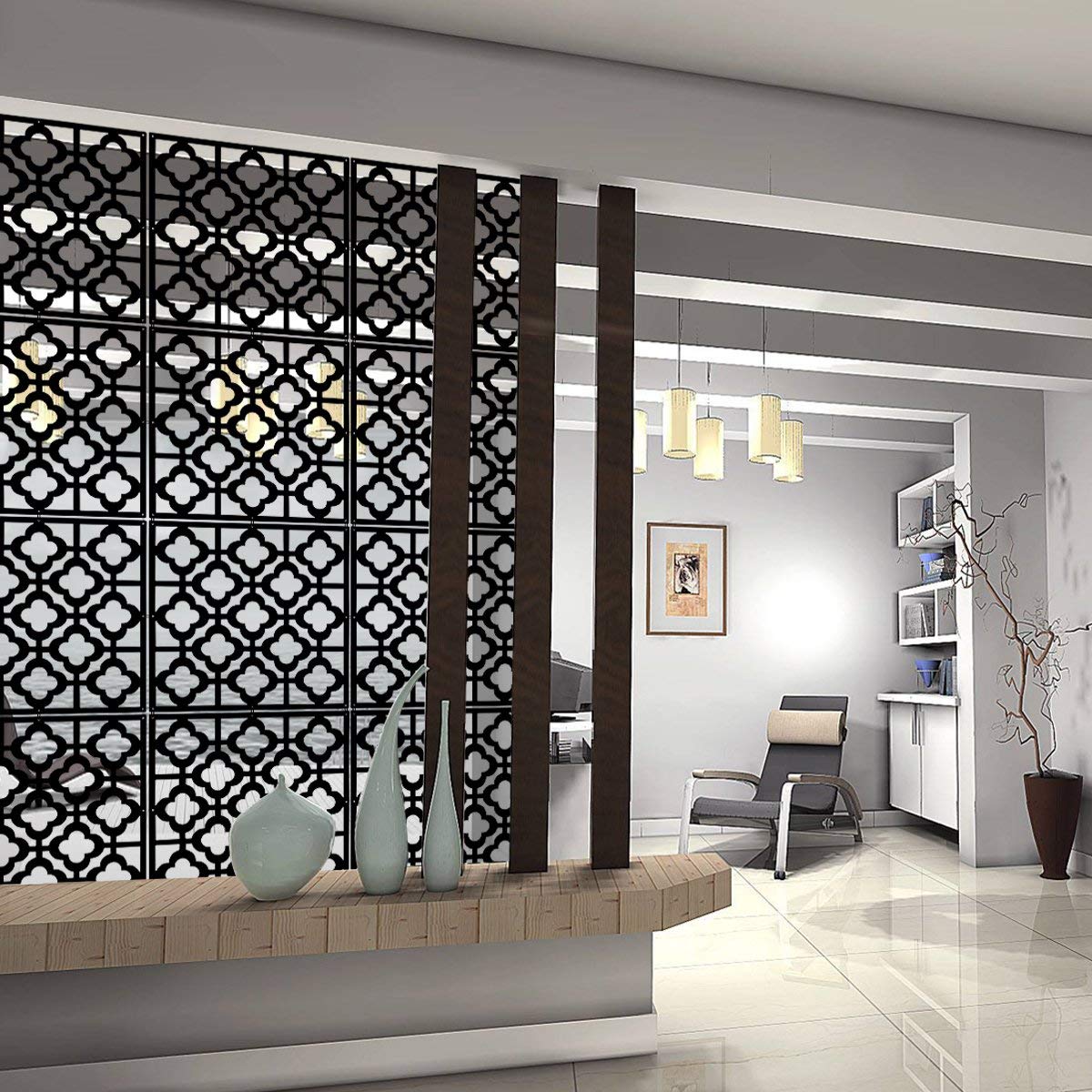 Ideas for Hanging Curtain Room Dividers and Screens
Creativity can be quite the premium when it comes to the matter of defining a space.  As modern architecture favors open floor plans and large common areas with little delineation between cooking, living, and dining areas, sometimes we have to take matters into our own hands to control flow and function.
Enter the art of room dividers; they can double as art and pseudo-wall, lending a smidge of privacy without permanently disrupting the architecture of the structure in which it stands.
And for those who prefer a slightly airier, more open feel to their homes, hanging room dividers including room divider screens or a hanging curtain room divider are a perfect solution for an undefined space; that's why we've rounded up some cool ones, ranging from opulent yet somehow organic capiz shells and laser-cut floral patterns to strong, geometric creations that couldn't be more contemporary if they tried.
As you will see below, curtains can be a very effective way of separating a large space into smaller areas. This is not your hang it up with a few pins style of decorating, this is the elegant curtain room dividers that can be very impressive with a little thought and idea into what you are doing.
A little separation can do a lot of good, so here's some inspiration. Take a look at a few other creative room dividers if you cannot find what you like here. We also have a few artful room dividers if they would suit you better.
How to Use a Hanging Room Divider
The following steps show you how to hang a room divider from a wall stud. This method works best if your room divider is longer than 3 feet (1 meter). You'll need a hammer, nails, screws, measuring tape, level, and a drill.
Step 1:
Measure the length of the wall studs and mark them at 2 inches (5 cm) above the floor. If you're installing a new door frame, measure the height of the top edge of the door frame and make marks at this distance up from the floor. Mark these points on the wall studs.
Step 2:
Use the measuring tape to measure across the center of the wall studs. Make note of where the measurement intersects with the floor. The point where the tape meets the floor should be marked on the wall studs so you know which side of the wall studs the divider will attach to.
Step 3:
Drill holes into the wall studs at the marks you made earlier. A drywall screw should fit snugly through one hole and rest against the backside of the wall stud. Drive the screw all the way down until it touches the bottom of the wall stud. Remove the screw and add another screw at least every 4 inches (10 cm). Repeat this step until you reach the desired height.
Step 4:
Attach the divider to the wall studs. Place the divider's long side against the wall studs. Wrap a piece of duct tape around the divider and then wrap the tape around the wall studs. Pull the tape tight and secure it with two more pieces of duct tape. Repeat this process on the opposite end of the divider.
Step 5:
To finish the job, remove the last strip of duct tape and trim off any excess tape. Now you've hung your room divider!
---
Hanging Room Divider Screen
A stunningly designed room divider screen that is also environmentally friendly and made with safety in mind. No glue or toxic materials. A healthy room divider. Hanging one by one to assemble and install through hooks and screws. If you don't want to drill the ceiling, after assembling the screens, hang them on adhesive hooks or sticky wall hooks, which are also a very good way. It is also washable which will help to keep it looking like new.
Kernorv hanging room dividers are made of environmentally friendly and safe PVC material

No glue, no toxic and worry-free health

Simple flower pattern

12 decorative panel screens can be freely combined

DIY to make it in whatever shapes and length based on your preference

Hanging one by one to assemble and install through hooks and screws
---
White Room Divider Screen
A stunning white hanging room divider screen design that will fit into any room and enhance its looks and feel. High-quality materials including 12 whiteboards for hanging.
---
Wood Room Divider Panels
Rose Home Fashion Wood panel is the ideal solution for partitioning your home or office. Louvered slat design that creates an elegant look also can help in making the room divider more durable and long-lasting. They come fully assembled for easy installation and unpacking.
---
Yizunnu Room Divider Panels
A white room divider that is free from glue or toxic chemicals and comes in 12 panels for easy fitting. In white, this lights up any room that it will be placed into. Due to the use of panels this room divider screen would be perfect for studio apartments and small spaces as you can build it up in whatever width you prefer.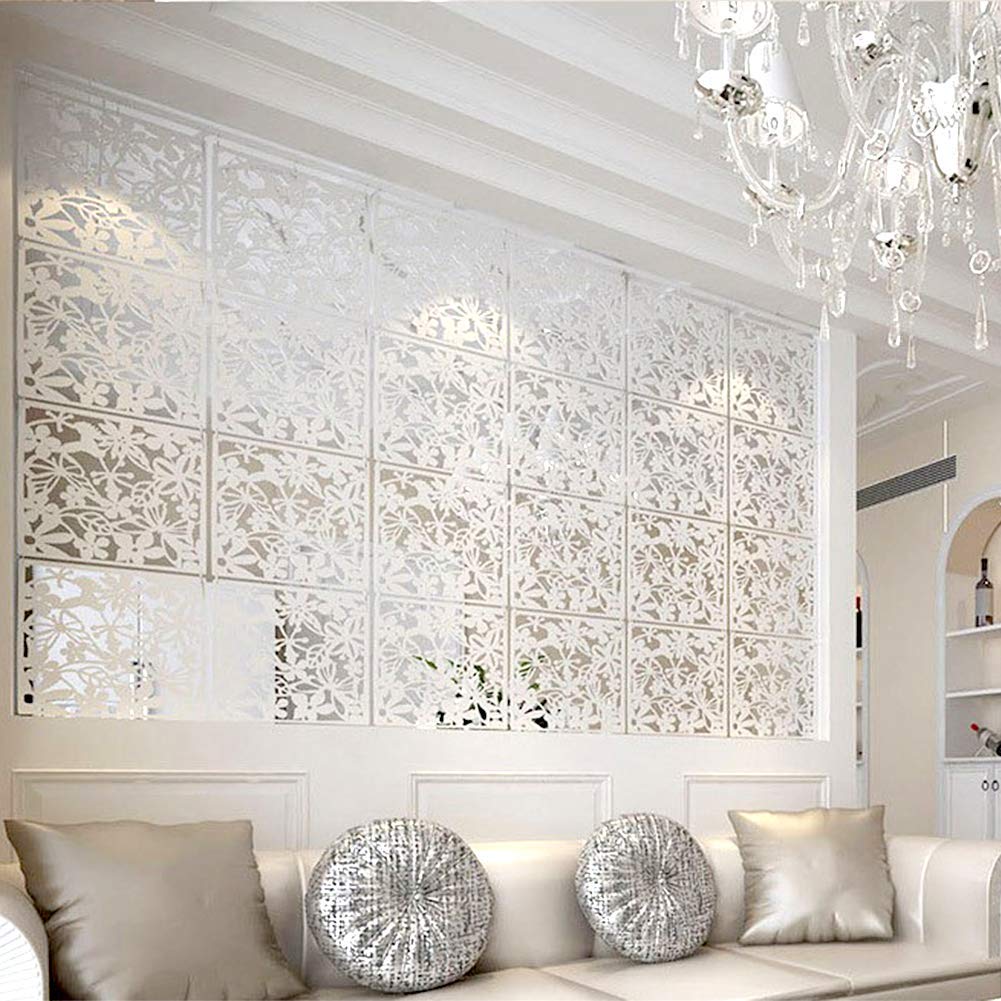 Room Divider Curtains
Room divider curtains are the perfect solution to divide any space without major construction. These versatile items can be slid open or reinstalled in a new location as needed, giving you added privacy and reducing noise wherever it is placed!
Why should you be using divider curtains? Do your living room walls have a lot of windows and doors that bring in noise from the outside world whenever someone walks by or opens them. If so, then these noise-reducing drapes are perfect for blocking out light too! Let's take a look at our favorites to understand which is best for any space.
---
Ceiling Track Hanging Room Divider Curtains
heavyweight premium hanging curtain room divider in a large selection of colors for you too choose from. The simple design allows you to create privacy in minutes.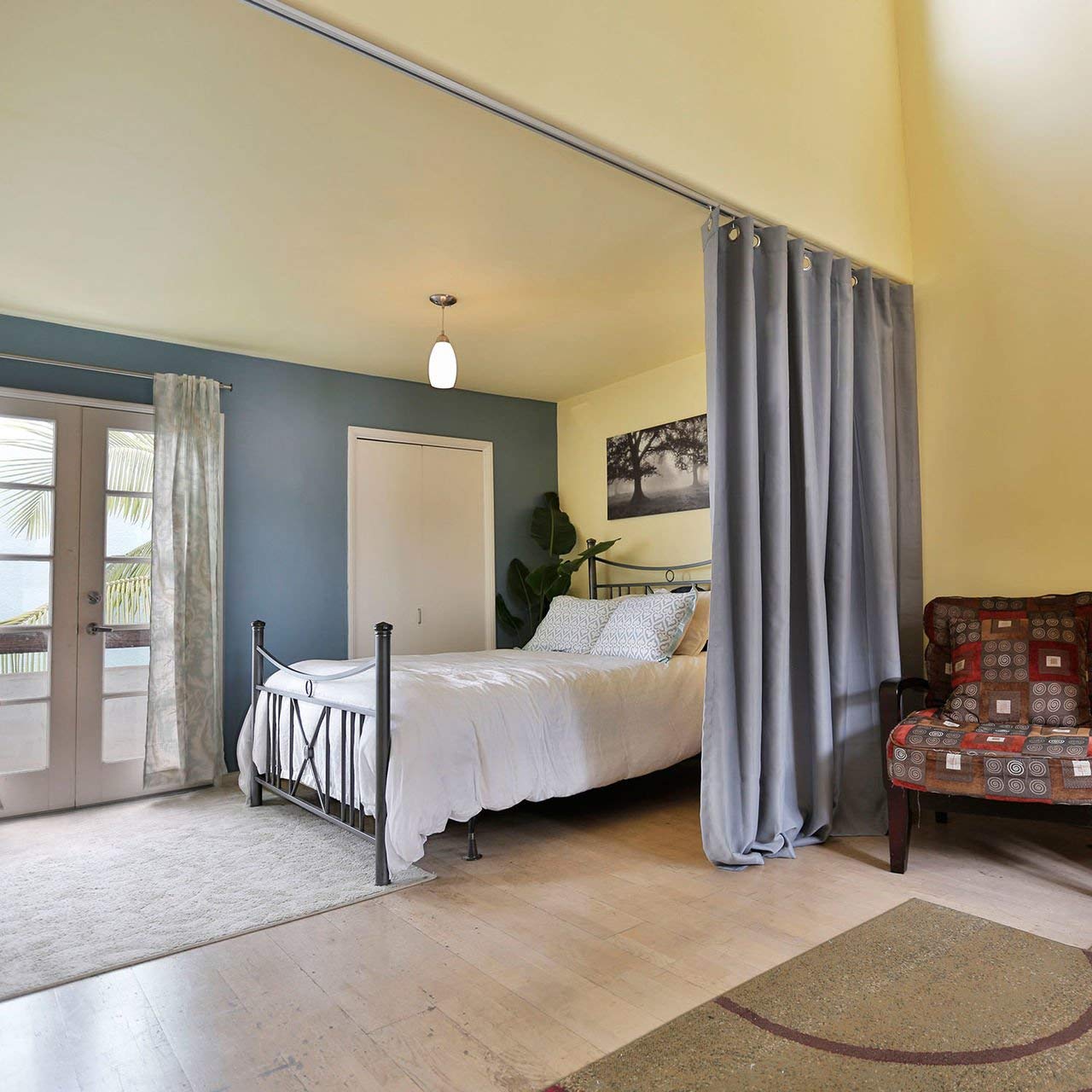 ---
The Room Divider Curtain Partition
---