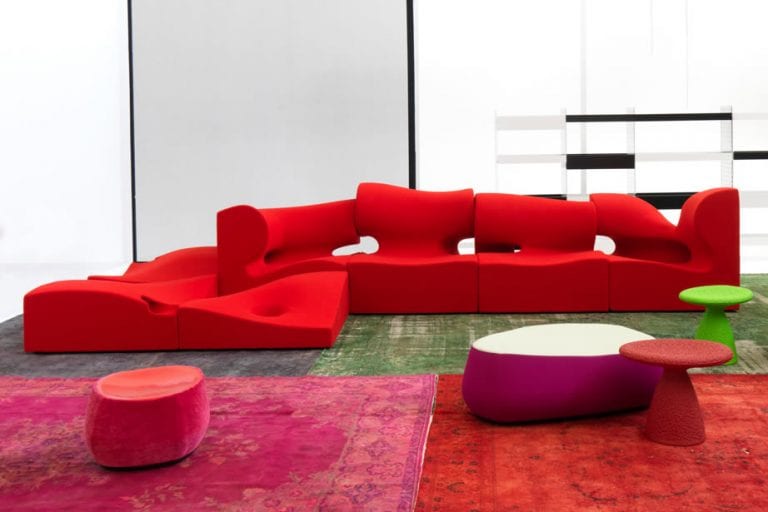 Misfits Sofa System by Moroso
Modulated pieces of art have their origin in the Renaissance. In keeping up with the spirit of alterable art, contemporary artists have sought to bring their work to life by integrating kinetic craftsmanship into their creations.
Design mastermind Ron Arad experimented with the possibilities of physical dynamism when designing the Misfits Sofa System for Moroso. He infused perpetual movement into this set of modular seats. In what seems like a drift away from the typical static sofa set structure, Arad's creation is designed to evoke a gracefully continuous motion.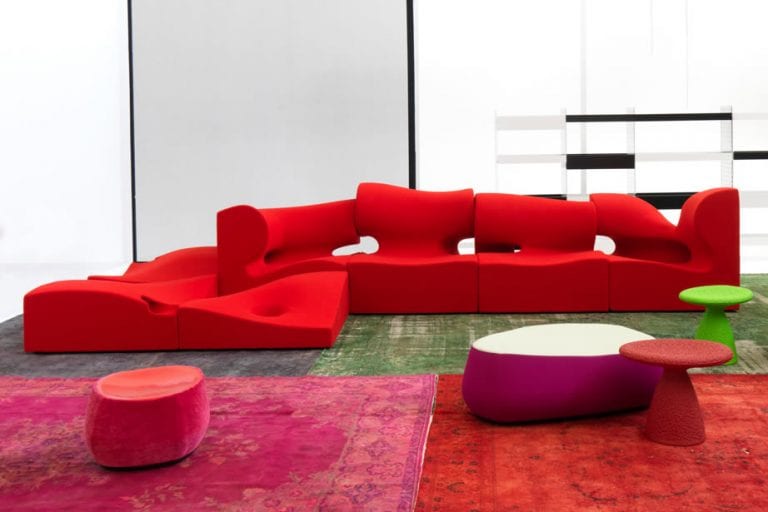 Comprising of five wool-covered modules—three seats with a backrest and two low-lying ottomans, the Misfits Sofa System by Moroso seems deceptively simple. However, a lot of structural skill has gone into sculpting each asymmetrical curvature, each hollowed out void, each supple line, and each lithe edge.
Set on a metal frame, it features sinuous heat-resistant polyurethane foam padding which tightly hugs each swaying curve of the frame's silhouette. For every module, Arad uses deep, irregular curvilinear architecture to bring about untraditional shapes whose edges interlock into each other with accurate alignment.
As is the nature of any modular piece of work, each unit that makes up this sofa system can be altered, rearranged, and modified in an almost unlimited array of arrangements for optimal comfort. The beautifully unusual nature of Misfits easily fits in minimalist spaces that could use the vibrancy of bold colors and graceful curves.
Which creative arrangements would you utilize to enjoy maximum comfort with the Misfits Sofa System?