Searching for a table with a superior design and quality construction? Try the Centrino table by Matrix. While there are many tables in the market today, it stands out for its quality construction. It is not limited to living rooms but works nicely in bedrooms, dining rooms, and other rooms in need of an elegant table. It has a lot of character and style and creates the perfect setting for your magazines, books and flower vases.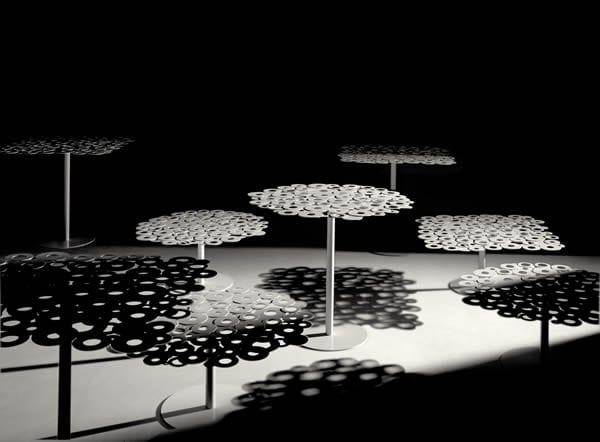 Whether you're having a cocktail, a cup of coffee, or playing a board game, the Centrino table by Matrix is a great choice. Its designers, Enzo Carbone and Massimo Imparato, used readily available materials and took them beyond their limits. The result was a piece that coordinates with a variety of styles. The designers were inspired by the embroidered centerpieces usually found in traditional Italian homesteads. The table has a steel base and a top made of electro-galvanized welding rings. The welding rings are of different sizes and blend beautifully to form a unique top. Steel gives the table a strong surface that is easy to maintain. The table comes in a range of dimensions and heights and is lacquered in different colors.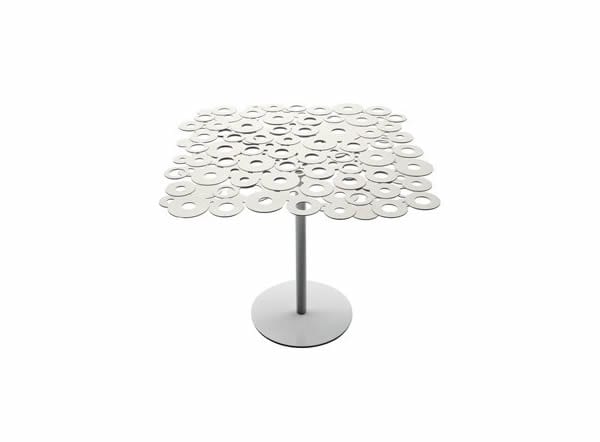 If you're having trouble finding the perfect furnishings to go with your sofa, try the Centrino table. Its small size makes it the perfect furniture for your living room suite or couch. It won't take up a lot of space but will add plenty of style. What fabulous ways will you entertain around the Centrino?