Fermob Outdoor Furniture
Summer is officially underway and this means, for many people, barbecues, lounging poolside, or sipping sweet tea on the porch.  There are so many home decor pieces to choose from that aren't just for your interior.  Exterior furniture can be fun to work with because of the materials and styles.  Fun colors and design are all the rage this summer.
The outdoor furniture collections from Fermob USA are just what you need to bring the fun to your outdoor party. This outdoor furniture is made from metal, either top-grade steel or aluminum that is both recyclable and made from recycled steel so you don't have to worry about not being green, Fermob has you covered.
Fermob's outdoor collection offers you 24 different colors of perfect shades to suit whatever summer aesthetic you are trying to achieve.  They have colors that are vibrant and unique.  Fermob is an international brand and their installations can be seen all over the world.  Let's take a look at some of the items in their collection.
In a Hurry?
A Quick View of "THE" Most Popular ALTERNATIVE Garden Products
[amalinkspro_table id="110204″ new-window="on" nofollow="on" addtocart="off" /]
Alize Adjustable & Stacking Sunlounger
Made of aluminum, this sunlounger comes in 7 fun colors and is adjustable.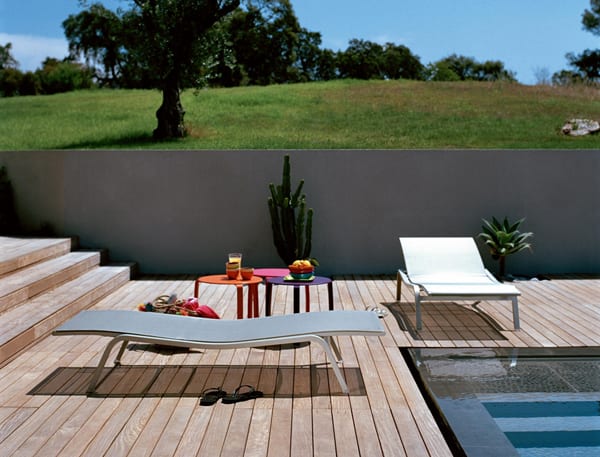 Bistro Metal Chair
This laquered metal chair comes in all 24 colors.  It's perfect for a private home or a business owner with a bistro or coffee shop.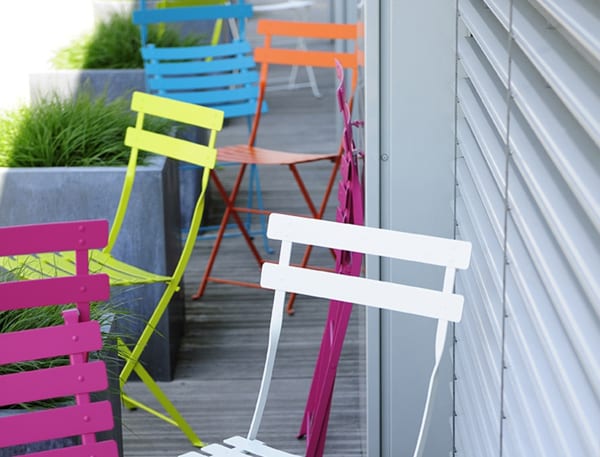 1900 Bench
This beautiful steel bench features curvy lines with a thin frame and comes in all 24 colors.  The design is by a French blacksmith.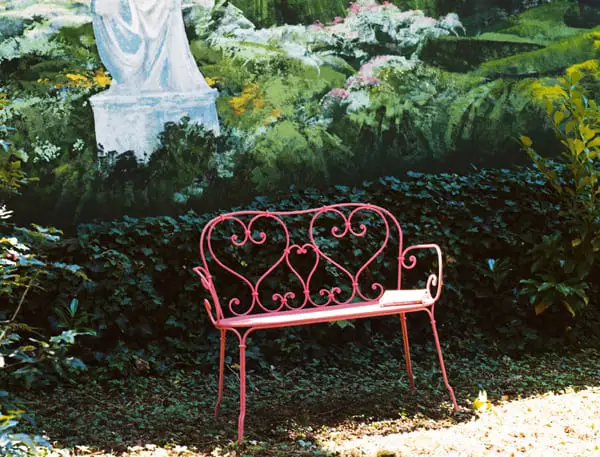 Castille Plus Table
This perfect outdoor steel table is great for a sun room or porch.  Imagine all of the color possibilities with 24 choices to choose from or mix and match.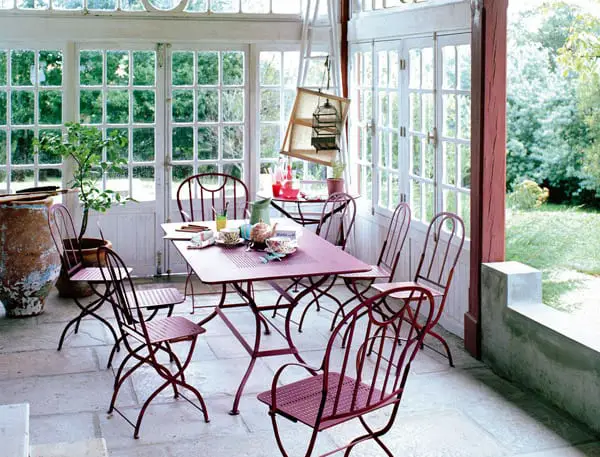 Torch
These torches come in 5 fresh colors.  Don't let the party stop once the sun goes down.  Light up your outdoor area with one of these colored torches.  You can either put them on a base for hard surfaces or stick them directly into the ground.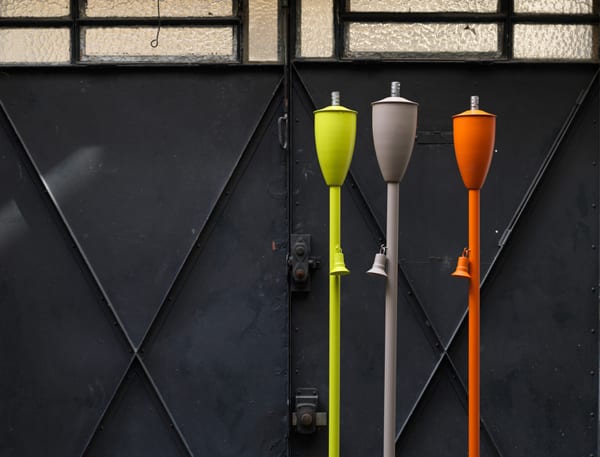 Did your summer just get a little more colorful?  Fermob has several other designs and styles of furniture to choose from including more chairs, tables, and even placemats.  Fermob is different because they offer so many choices in color and not just bright colors, but also pale colors and neutrals as well.  They are made to be used outdoors so they are weather resistant and they have a strong policy on being green.  Bring a little bit of European style to your home and have fun this summer.
What color and furniture style would you choose from Fermob?
All images are copyright of fermob.