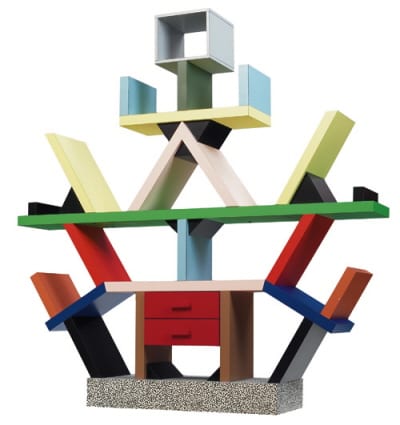 1980s Ettore Sottsass by Memphis Italy
Looking to the 1980s, we find the remarkable work of Ettore Sottsass, who made his mark in Italy as part of the Memphis movement.
Continuing on from the reference to Ettore Sottsass and the Memphis movement in the 1980s, it is important to acknowledge the significant influence they had on contemporary design. Sottsass and his fellow Memphis designers challenged conventional norms with their bold and eclectic creations. Their innovative use of vibrant colors, asymmetrical shapes, and the incorporation of diverse materials brought a fresh perspective to the design world.
The Memphis movement sparked a renewed appreciation for individualism and self-expression in design, inspiring a new generation of artists and making a lasting impact on the industry. Their creations continue to captivate audiences, reminding us of the power of pushing boundaries and embracing creativity without restraint.