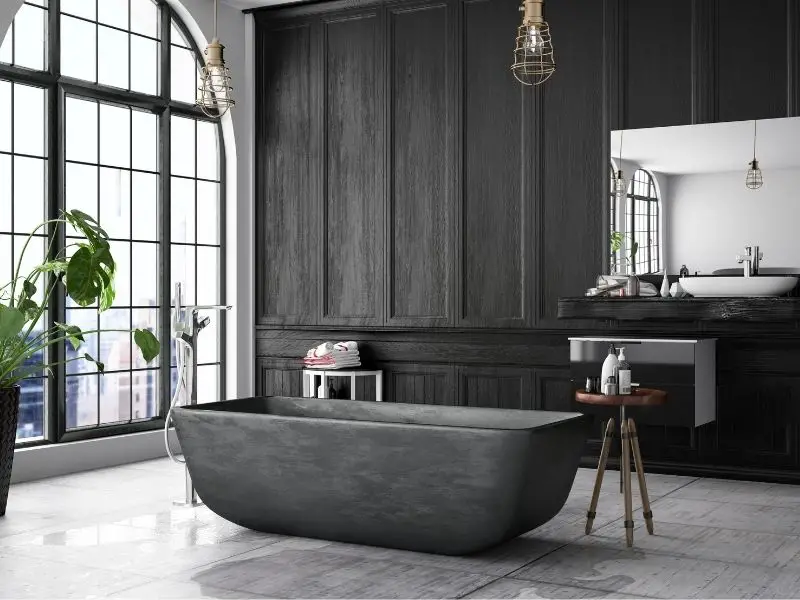 Bathroom Wall Tile Ideas and Designs
Your bathroom flooring isn't the only place you may need to or would think of using tiles. Whether it's the shower or a backsplash detail that enhances the overall theme and vision of your space, you'd be surprised what good quality bathroom tiles can do to really enhance the look and feel to the room.
We've taken it upon ourselves to compile an inspiring list of bathroom features that used bathroom wall tile ideas to the fullest and the odd bathroom design that stands out in the crowd.
From mere accents to entire accent walls, you'll grasp how to use tile to create style and fashion-forward energy in the powder room. Let's take a peek at these amazing ideas and designs!
How to Choose Wall Tiles
The best way to choose wall tiles is to look for patterns that match your home decor. You might want a more geometric pattern if you have a modern style. You could opt for a more organic design if you prefer a traditional style.
You can also consider the size of your room when choosing your tile. Smaller rooms may require smaller tiles, while larger ones may require bigger ones.
It is important to remember that wall tiles come in various sizes, shapes, colors, and textures. This means that there is a wide variety of options to choose from.
In addition to these factors, you should also consider the cost of the tiles. Some tiles are much cheaper than others, making them ideal for those who do not have much money to spend on their project.
However, if you plan on spending a lot of money on your project, you should probably opt for the most expensive option. You should even consider investing in custom-made tiles if you have the budget for it.
White Bathroom Tiles
Keep it simple. If you're going for a more traditional look so that it is easy to the eye and keep clean, then a classic white tile with white grout is what you should look at.
You can always go for the bigger style of tile if you are looking for some design flair. These are also pleasing to the eye and give a different feel to the smaller, more common wall tile.
Black and White Wall Tiles
These can be more catching and require more designing than just a plain white bathroom wall. Black and white tile combinations can look spectacular in the right size and shaped bathroom.
Herringbone Tiles
Herringbone pattern tiles are slightly more tricky than your normal square-shaped bathroom tile. They will give a completely different feel to any bathroom they are fitted in.
What Are Herringbone Wall Tiles?
Herringbone wall tiles are a great way to add texture and character to any room. They come in various styles and colors and can be used for indoor and outdoor applications.
They are also easy to install and maintain and can be cleaned easily with soap and water.
The most common type of herringbone tile is ceramic, known as porcelain tile. These tiles are very durable and require little maintenance. However, they do tend to chip more easily than other types of tile.
Other types include concrete, stone, glass and slate. Each of these materials offers its own set of benefits and drawbacks.
Concrete tiles are extremely durable and easy to clean. However, they are heavy and difficult to move. Concrete tiles are also prone to cracking and chipping.
Stone tiles are lightweight and easy to move. However, they are expensive and difficult to clean. Stone tiles are also susceptible to damage from moisture and humidity.
Glass tiles are lightweight and easy to clean. Glass tiles are also resistant to moisture and humidity. However, glass tiles are brittle and break easily.
Slate tiles are very hardwearing and easy to clean. Slate tiles are also relatively inexpensive. However, they are not recommended for areas where there is a lot of foot traffic.
Grey Bathroom Tiles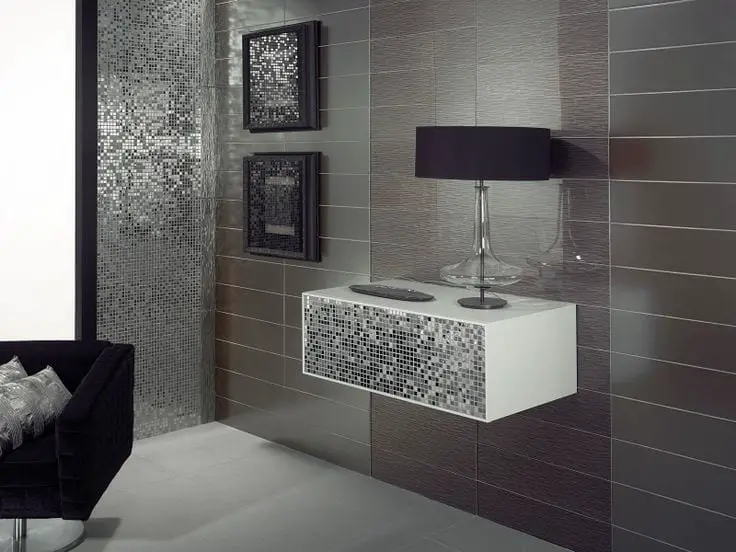 Believe it or not, Grey tiles are a very popular choice in todays modern bathrooms. They are the favorite of many different styles of bathroom designers and are liked worldwide.
They provide stunning ideas for a unique feel to a bathroom and should not be overlooked when you are looking at your next modern bathroom project.
Marble Tiles
A marble tile is crafted from highly durable stone in almost every color due to the variability of component materials.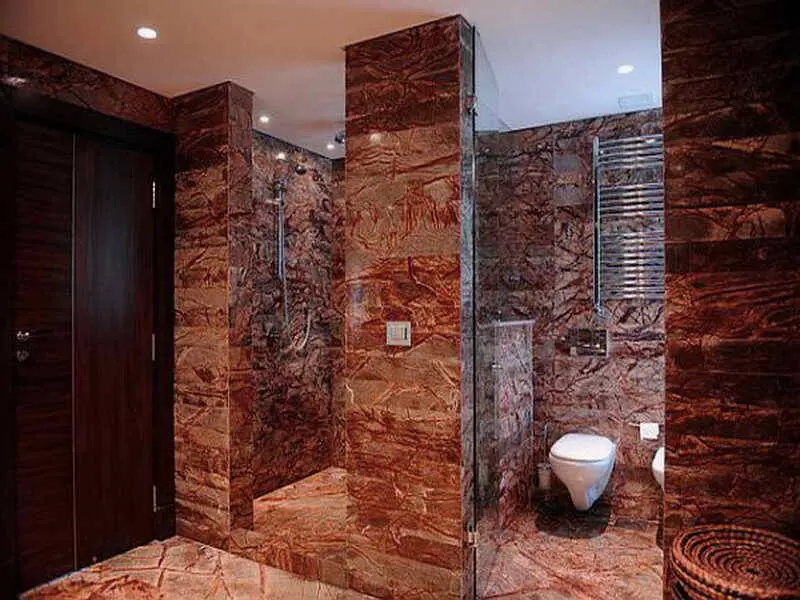 Marble is a very hard material, so it is used for countertops, kitchen, living room, and bathroom flooring, and other areas where it will be exposed to high wear and tear.
It is also a natural stone with a beautifully warm, inviting feel. It comes in various colors and patterns and can be installed in interior and exterior locations. It is highly durable and easy to clean.
This wall tile can have multiple finishes, from polished to honed and brushed to tumbled, making it an elegant wall tile for any room. The unique, whirling patterns and shade variations bring a one-of-a-kind look to your room.
Ceramic Tiles
Ceramic tiles are extremely durable and hard-wearing. They are also easy to clean and look good whatever color or decor you choose in your bathroom.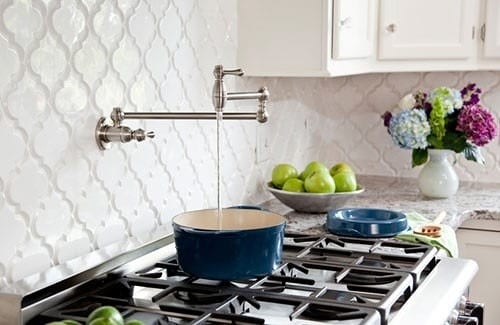 If you paint your bathroom, ceramic tiles are an excellent choice for the walls. They can be installed using a simple "tile-and-mortar" method, meaning they must be glued to the subfloor using a suitable adhesive like cement-based or epoxy.
If your bathroom has vinyl or linoleum flooring, you should consider replacing it with ceramic tile. It will add a luxurious feel to your bathroom and increase its value.
✖

September 5, 2023 16:16
Porcelain Tiles
Ceramic tile is very popular and is much less expensive than a porcelain tile. However, over time, ceramic tiles will chip and crack if used in high-traffic areas.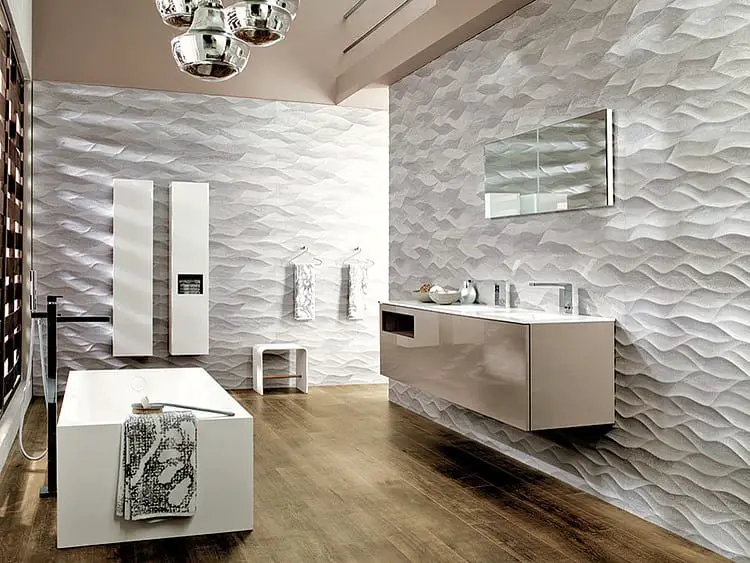 This is because it is not as dense as a porcelain tile. Porcelain tile is much denser, which means it is harder and more durable.
It also wears better because it is smoother and does not have as many sharp edges. Because of this, it is more suitable for use in high-traffic areas such as restaurants, hotels, and other public buildings.
It can also be used in the home with some care. However, if it is subjected to too much traffic (i.e., pets or small children), it may eventually break.
✖

September 5, 2023 16:16
Blue Bathroom Wall Tiles
Blue and vibrant, people seem to love blue for the bathroom. That could be the wall tiles, or even better would be some of the fine finishing's that you can add to a bathroom in blue.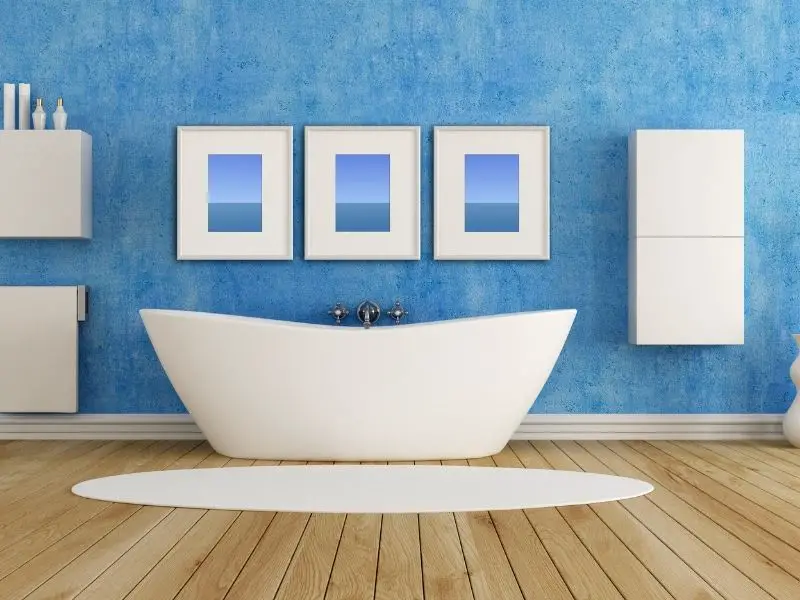 A well designed and thought out blue bathroom can give you plenty to look at and enjoy when using it. Blue seems to bring out the best of us and helps you to relax and enjoy the feeling. We have listed a few blue bathroom ideas below to see if it gives you that feeling.
✖

September 15, 2023 07:28
Funny Bathroom Wall Decor
✖

September 15, 2023 07:28
Black Bathroom Tile Ideas
Black and white will always be a classic color bathroom tile combination and will always look good, no matter the room or the style you choose.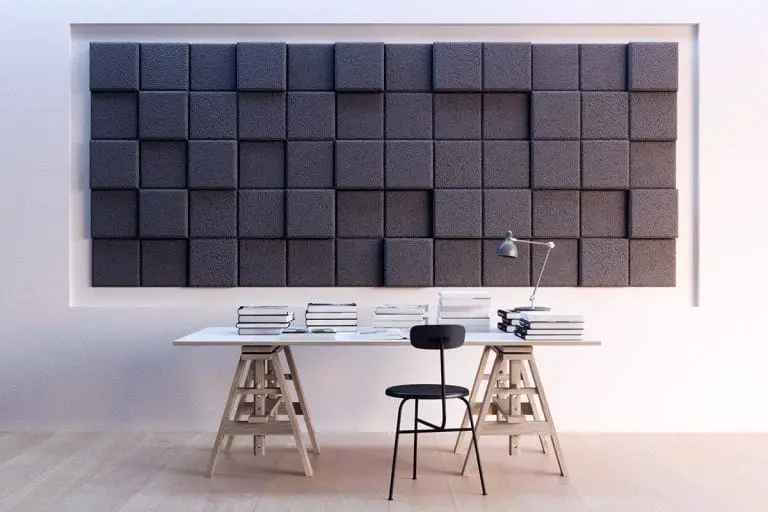 And when it comes to this modern masterpiece, we can't help but swoon. The space looks great for a variety of reasons including: the contrast and complimentary features between the two main walls, the smooth dark wood and the marble floor finish that makes it a more interesting to the eye and in design.
The large glass window frame makes it all the more appealing to the eye. This is the type of bathroom that many would dream of owning.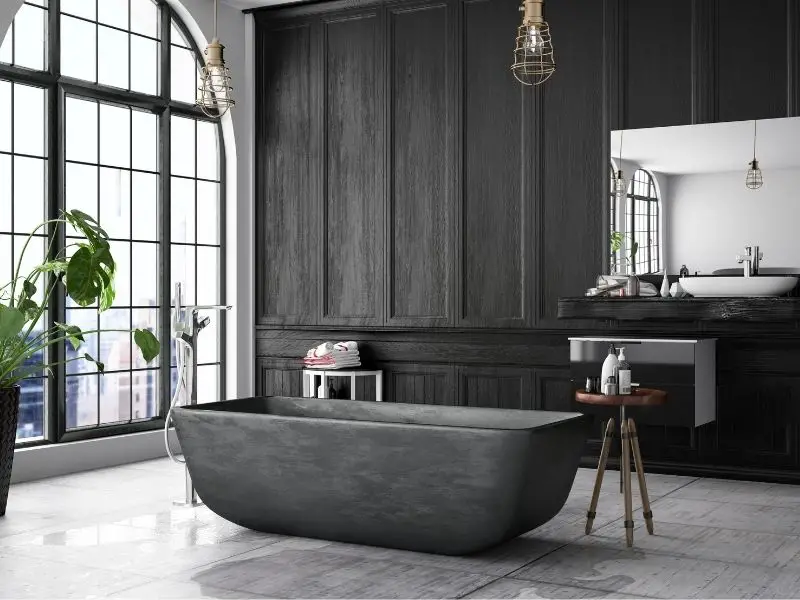 Crazy Bathroom Tiles
A more traditional and homey feel, but still very chic and sophisticated, this bathroom is a stunner.
Notice how the design on the walls have made to be more of an artistic choice than even its functionality. We love the shining designs, matching floor to ceiling blending that's happening throughout the whole room. It's a very clean and simple way of decorating with vision.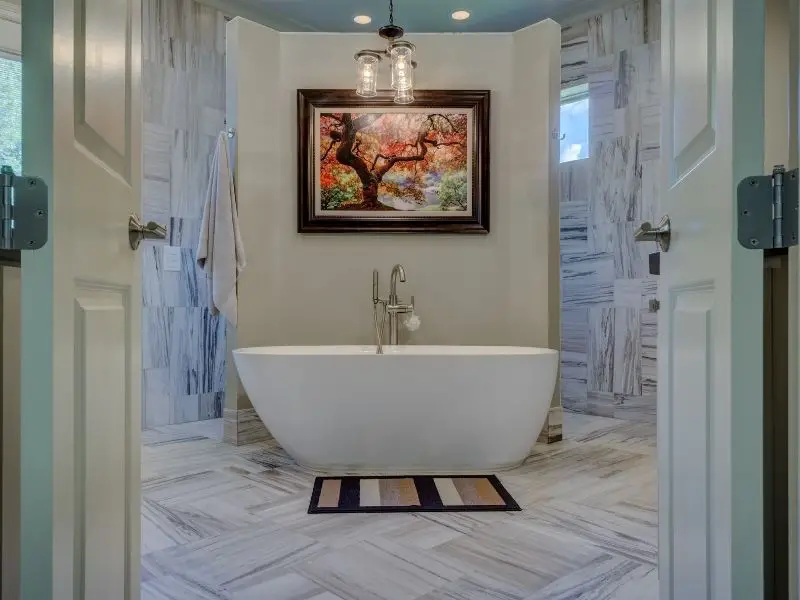 Zen Bathroom Tile Ideas
If you're looking for a more zen style, check out this interesting idea. With an easy, Asian flair your bathroom could too have this simple yet elegant and organic look.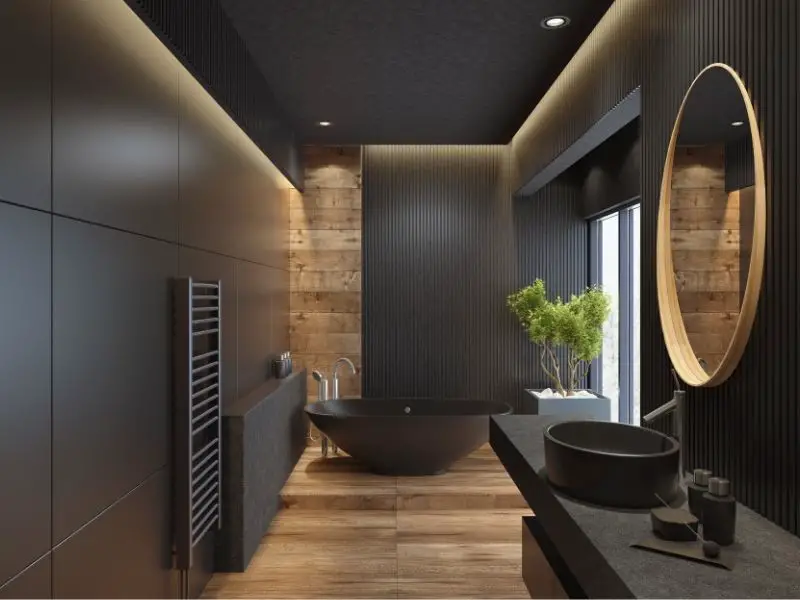 The mix of small and large sections gives off an artistic vision, but the colors and simple shapes keep the overall ethos subdued with a no-fuss attitude. The colors speak of a more casual and natural look as well.
Silver Sparkling Mosaic Style Bathroom Tiles
Add a bit of sparkle to your bathroom with this mosaic style silver and shine wall tile! Of course, it again, takes the more modern route in terms of theme, but that's what we love! It's elegant, it's sophisticated and with a beautifully feminine appeal.
We don't suggest covering an entire room with this kind of tiling, as it can overwhelm smaller spaces and the eyes, but we think using it as an accent piece would be a stunning option.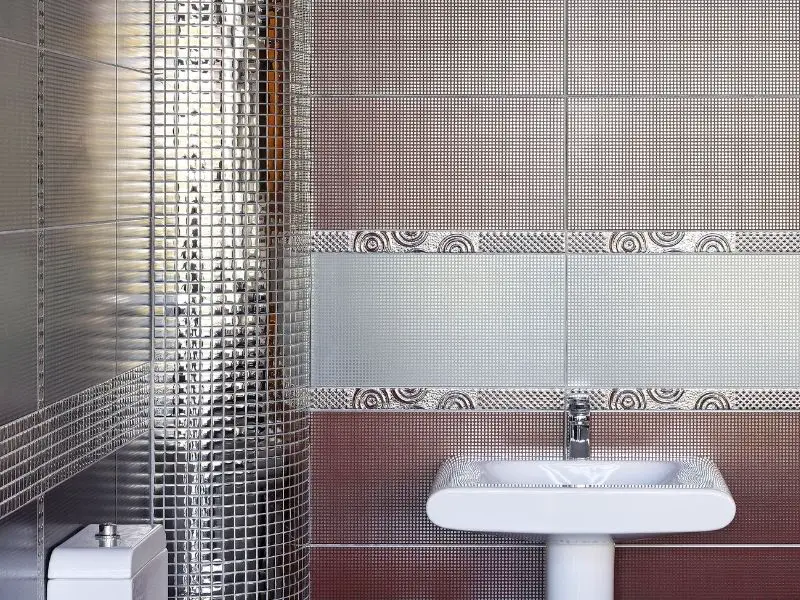 Stunning Double Bathroom Sink Ideas
We love the muted look and relaxed feel of this double bathroom sink design. Highlighted by simple colors and modern, clean-edged pieces, with stand out sinks, this room feels couture when in comes to the interior design world.
It's a bit brave and bold, but fits the mold perfectly for a space that is meant for a bit of R&R.
Steel Bath and Sinks Bathroom Design
Here's another example of a super modern, almost futuristic, styled bathroom. Between the steel sinks and bathroom, there's no room for traditional placements, you have to go full speed ahead with a contemporary vision.
The floral pieces give off a feminine, touchable appeal awhile the horizontal, chic shapes help give it a sleek, yet interesting flair.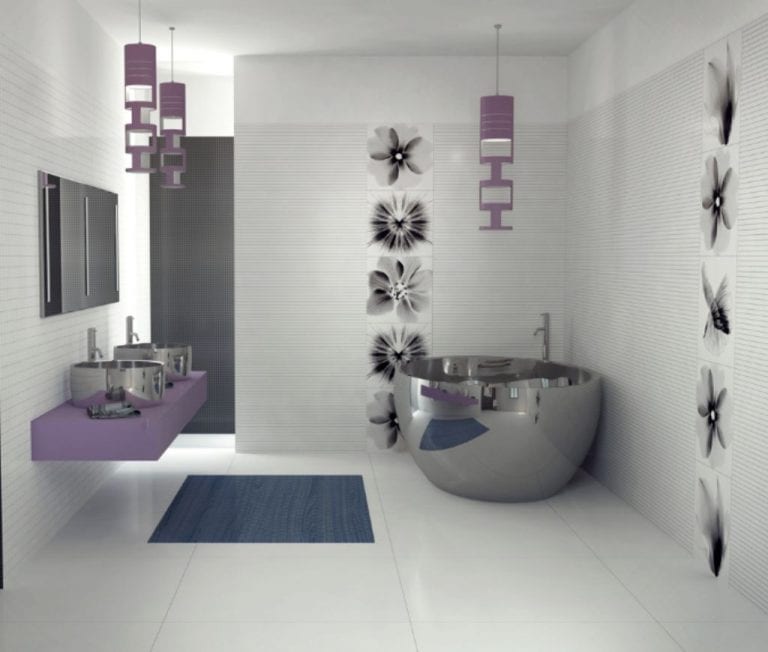 Conclusion
Bathroom wall tile ideas should come naturally when you know what style of bathroom you are looking for. If not, then look at lots of bathrooms that have been tiled and fashion exactly how you would likes your next bathroom project to look.