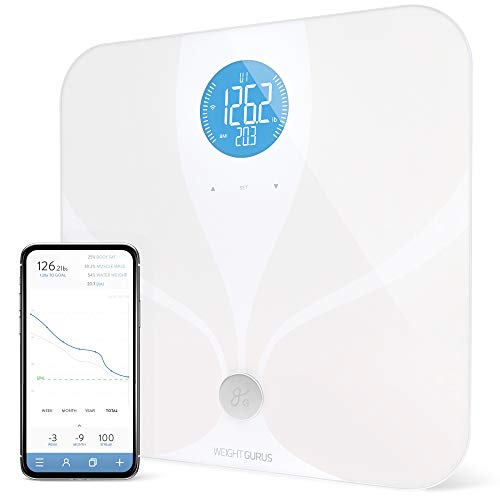 Smart Home Ideas For Your Bathroom
A smart bathroom is all the rage from 2021 onwards with a great selection of smart bathroom products now to choose from to bring the look of your bathroom into the limelight.
Smart toilet seats, smart mirrors, smart showers, smart shower heads and smart controllers are just a few bathroom products that can control your ideal home space.
Choosing The Best Smart Bidet Toilet Seat
When you have a regular toilet seat, it not only results in you spending more money on hygiene, but it also contributes to your discomfort and exposure to more bathroom germs and bacteria.
Using a regular toilet seat means you spend a lot of money on toilet paper. You can wipe repeatedly and never truly get or feel clean. But all that extra tissue causes problems.
Toilet paper clogs are one of the leading causes of water overflow in the bathroom. It's also a leading cause of plumbing pipes getting clogged.
Welcome to the toilet that does not use any toilet paper and leaves you feeling much cleaner. The bio bidet toilet system.
Fewer Bacteria and Germs
When you have an accidental overflow, it spreads those germs and bacteria all over the toilet base and onto your floor.
If you can't unclog the pipe yourself, then you have to call out a plumber, which costs you in both time and money. You could try cleaning the toilet repeatedly throughout the day to prevent as many germs and bacteria as possible from accumulating.
You could also try using one ply toilet paper and limiting the sheets used to save money and keep clogs from happening. Or, you can get a smart toilet seat. The Bio Bidet Smart Toilet Seat means you get to use less toilet paper, so right away, you save money.
A selection of Bio Toilet Seats for your hygiene
Image
Title
Price
Prime
Buy
Bio Bidet Bliss BB2000 Elongated White Smart Toilet Seat, Premier Class, Unlimited Warm Water, Vortex Wash

Prime

Eligible

Check Me Out On Amazon
Bio Bidet Slim ONE Smart Toilet Seat in Elongated White with Stainless Steel Self-Cleaning Nozzle, Nightlight, Turbo Wash, Oscillating, and Fusion Warm Water

Prime

Eligible

Check Me Out On Amazon

Top

Bio Bidet BB-1000W Supreme Elongated Bidet Toilet Seat, White

Prime

Check Me Out On Amazon
BioBidet USPA 6800U Adjustable Bidet Toilet Seat with Wireless Remote, Dual Nozzle, User Presets and Dryer, White, Elongated

Prime

Check Me Out On Amazon
Bio Bidet Ultimate BB-600 Advanced Bidet Toilet Seat, Elongated White. Easy DIY Installation, Luxury Features From Side Panel, Adjustable Heated Seat and Water. Dual Nozzle Has Posterior and Feminine

Prime

Check Me Out On Amazon
Bio Bidet BB-600R BB600S electric bidet, Round, White

Prime

Check Me Out On Amazon
BioBidet A7 Aura Elongated Bidet Toilet Seat | White | Adjustable Heated Seat | Warm Water | Air Dryer | Stainless Steel Nozzle

Prime

Check Me Out On Amazon
Product prices and availability are accurate as of the date/time indicated and are subject to change. Any price and availability information displayed on [relevant Amazon Site(s), as applicable] at the time of purchase will apply to the purchase of this product.
Prices pulled from the Amazon Product Advertising API on:
Better Hygene
You also stay more hygienic. The bidet uses a dual nozzle that can wash both the front and back of the private area. It's kid friendly, too – which means it can help cut down on or even eliminate contamination from bowel movements.
The seat's controls are within easy reach on the side. They design the seat for comfort. One of the prominent features with this product is that it's heated.
So if you get up to use the bathroom in the middle of a chilly night, you won't be jolted wide awake by a freezing toilet seat.
The water is also warm, which makes it more comfortable when washing. The gadget has a slow closing lid, which is a plus for several reasons.
It can keep animals from drinking from the toilet.
It can keep children out of the toilet.
It keeps germs in the toilet when the toilet is flushed rather than sending droplets out into the air like manually closing seats do.
It also allows you to add more smart products to your home that will help towards hygiene and a cleaner lifestyle. A smart shower system is something else you should consider along with a smart home security system for that secure feeling when you are at home or away on holidays.
Saving Energy and the Planet
The seat has an energy saving mode, so you save on electricity. It also has a massage feature. This can help encourage regular bowel movements. It also has a bubble infusion feature.
This creates air pockets that cushion the spray of water to make it a gentle, pleasant experience. The seat is wide and cleans and switches from front to back cleaning. It also has a self clean function.
There's no need to waste your money on excessive toilet paper, or having to worry about clogs or not getting as clean as you'd like to be – not when the easy to install Bio Bidet is available for use in your home!
Bio Bidet Ultimate BB-600 Advanced Bidet Toilet Seat
Bio bidet make some of the best bidet toilet seats available in 2019. These are the latest in hygene and are the most up-and-coming toilet seats that are currently on the shopping list of those who are looking to improve hygene and look after the world environment.
Dual nozzle
Offers a posterior wash and feminine wash
Children friendly
Improves hygiene
Streamlined comfort
Adjustable heated seat and water
Slow closing lid
Energy save mode
Reduce electricity and toilet paper
Good for the environment
Oscillating wide clean
Pulsating message technology
Bubble infusion
24 month coverage for parts and labor
Bio Bidet Bliss BB2000 Elongated White Smart Toilet Seat
Another simple smart toilet seat that uses no toilet paper. Check it out along with the genuine reviews from those who have actually tried and tested this cool piece of smart home health. Yes, I say health as something as good as this is all about hygiene. The less bacteria in your home the more hygienic it will be.
3 IN 1 Stainless steel nozzle
Offers posterior, feminine, and vortex washes
Improves hygiene
Streamlined comfort
Adjustable heated seat and water
Slow closing lid
Energy Save Mode
Reduces electricity and toilet paper
Good for the environment
Oscillating wide clean and pulsating message technology
Bubble infusion
Offers continuous warm water during your entire experience
Smart Vanity Bathroom Mirrors
If you're like most people, you get ready for your day in front of the bathroom mirror- putting on makeup, fixing your hair or, if you're a man, you might shave first thing.
Choosing a Vanity Bathroom Mirror?
The answer to this question for choosing the best bathroom mirror is a simple one. Go to your normal place that you would look for the smart products for your home, like Amazon, eBay, Wallmart etc, and look at the genuine customer reviews to read what they have to say.
This is "THE" best way to check out what people think about the product you are thinking of buying.
However, make sure you look at the warranty if you have more than one you like. Obviously choose the one with the longest warranty as this may be handy should you have any issues ahead.
If your bathroom is anything like mine, after taking a shower you have no chance of using the mirror for a good ten minutes as it is totally steamed up. Enter the smart vanity bathroom mirror.
You also wind down your day in the bathroom taking a bath or shower, brushing your teeth, putting on lotion and doing other beauty and skincare habits.
When there's not enough light for your bathroom vanity, you can end up poking yourself in the eye with a makeup pencil, putting on your makeup with a heavier hand, missing makeup lines, missing spots of hair when shaving and more.
No Mirror Fogging
Then while you're in the middle of doing your routine, the mirror fogs so you have to pause and wipe it down so you can see again. It's all very inconvenient. There are some ways that you could solve this problem.
You could have better lighting installed in your bathroom. You could switch to using another room in the house to accomplish your routines. Or, you could get a bathroom mirror that gives you the right amount of light and doesn't fog up on you.
Bathroom Smart Backlit Lighted Mirror with Defogger
LED Bathroom Mirror

The LED backlit wall mirror light is dimmable controlled

The wall mounted lighted vanity mirror has got an unique defogger button, which will be effective 3 seconds after turning on

LED life: 50,000 hours (Using the mirror 3 hours a day means it will last 45 YEARS
Prices pulled from the Amazon Product Advertising API on:
Product prices and availability are accurate as of the date/time indicated and are subject to change. Any price and availability information displayed on [relevant Amazon Site(s), as applicable] at the time of purchase will apply to the purchase of this product.
The Smart Vanity Mirror is perfect for your bathroom. It uses an LED light, which gives you just the right amount of lighting. It has a Smart Touch Switch that allows you to use that feature.
This same switch will also give you the ability to defog the mirror, so you won't have trouble seeing and you won't have to wipe it down.
Smart Mirror Outdoor Weather Forecast
On top of those handy features, the device also gives you the outdoor weather forecast.
The will show you if the weather is cloudy, sunny, raining, snowing, sleeting and more. This information can be useful to help guide you in knowing how to dress for the day.
Knowing the outside temperature can also help you at night so you know what temperature to set your home thermostat on.
Smart Mirror Humidity Reader
No more having to track down the temperature or nights spent being too hot or too cold. But it also has both an indoor and outdoor humidity reading. The calendar function shows the day of the week and the month and date.
The mirror also has a date and time and an alarm clock feature. While the mirror's light is great to use for putting on makeup and other beauty care habits, it has a sleep mode.
This way, when it's time for the bed, the mirror's light won't be so bright that it keeps you awake. You can stop the frustration of not being able to see well enough in a bathroom mirror to do what you need to do by choosing an option that meets your need.
The Smart Mirror can save you time and help keep you comfortable day and night thanks to all of its features.
A Selection of Smart Bathroom Mirrors
Image
Title
Price
Prime
Buy

Top

Impressions Touch Ultra Marble Finish Makeup Mirror with LED Light, Vanity Mirror for Desk with Standing Base and Charging Extensions

Prime

Eligible

Take a Look
MIAOHUI Round LED Bathroom Mirror, Dimmable Backlit Mirror, Bathroom Smart Mirror Built in Touch Switch with Anti-Fog Function, Lighted Makeup Vanity Mirror, 6000k (Cold White), 24 Inch

Prime

Eligible

Take a Look
SMART COOM LED Lighted Bathroom Wall Mounted Mirror Makeup Vanity 3000K High Lumen CRI90 Warm White Lights Anti Fog Dimmable Memory Touch Button IP54 Waterproof Vertical Horizontal (2028)

Prime

Eligible

Take a Look
BYECOLD Horizontal Vanity Bathroom Mirror with Dimmable LED Light Touch Switch Demister Weather Forecast Lighted Makeup Mirror Wall Mirror-47.2''x 23.6''

Prime

Take a Look
EMKE 24 x 32 Inch LED Bathroom Vanity Mirror Dimmable Wall Mounted Backlit Mirror with Lights and Bluetooth, Smart Touch Switch, Brightness Memory, UL Listed (Horizontal/Vertiacl)

Prime

Eligible

Take a Look
(36x28inch) LED Bathroom Mirror Lighted Wall Mounted Smart Bathroom Backlit Mirrors with Touch Memory Switch +Defogger +Bluetooth +Color Brightness Dimmer +IP44 Waterproof +CRI>90 +Horizontal

Prime

Eligible

Take a Look
HAUSCHEN 36x28 inch LED Bathroom Wall Mounted Mirror with High Lumen+CRI 95 Adjustable Color Temperature+Anti Fog+Dimmer Function+IP44 Waterproof+Vertical & Horizontal

Prime

Eligible

Take a Look
Product prices and availability are accurate as of the date/time indicated and are subject to change. Any price and availability information displayed on [relevant Amazon Site(s), as applicable] at the time of purchase will apply to the purchase of this product.
Prices pulled from the Amazon Product Advertising API on:
Greater Goods Smart Bathroom Scale
It's easy to gain weight without even realizing it. You end up with your body fat going up, which can lead to health problems.
So you decide that you're going to pay better attention to your weight, and you step on the scale regularly.
But then you have to track your weight results. You can manually do this by logging it on paper or a fitness app if you have a regular scale.
It's easy to lose track, and if you have a regular bathroom scale, it doesn't keep track of body composition – and you really need to know that, too.
What you can do is buy a fitness tracker and input that information yourself because they won't sync with a regular scale. You can try using an online community that has a free tracker, but it would still take time and those have limited features to help you.
Or, you can get a Smart bathroom scale that does the work for you and can put you on the road to better weight and better health. The Greater Goods Smart Bathroom Scale lets you monitor your health in several ways.
It lets you track your weight from the day you first step on it so you can get an accurate view of what your weight is.
Not only that, but the device will also track your body fat. Knowing your body fat percentage is a step in the right direction for good health.
The scale also tracks your water weight and BMI. It does this by working with your smart phone. You'll be able to use your scale to track the data you need. Because the scale is compatible with fitness trackers, the two devices can sync.
The scale is compatible with My Fitness Pal, a Fitbit, Apple Health, Google Fit and more. You'll be able to keep the results of your weight and body tracking using the Weight Gurus app.
The scale is designed so that weighing during your workout is simplified. Plus, it saves you time because the data can be moved to your device through the use of Wi-Fi. Once you get the scale ready to go, all you have to do is step onto the device.
The sensors will accurately read your results, and you'll be able to check your stats using the app. This will help you keep track of your weight loss and workout goals as well.
The sensors can be used with up to 8 different people through the Auto User technology. You'll hear a beep each time the device is finished calculating the user's stats.
The scale has a backlit LCD screen and a wide weighing area. When you've decided that you want to lose weight or just track your body stats, you can get a plain bathroom scale.
But if you want to save time and keep your stats accurately measured, you'll want to consider getting a smart scale.
Moen Shower Smart Home Connected Bathroom Controller
Everyone's been through it. You get up to shower in the morning and the water is freezing. If you step in, hop back out because it's too much to withstand.
Then, you either have to wait for it to warm up if you have time, which can be inconvenient, or you have to jump back in with the cold water if you're in a hurry.
Or you might get the temperature wrong and end up getting scalded. While you're trying to get the water right, gallons are being wasted.
Over 11,000 gallons of water are wasted per home every year just waiting for water to heat.
When you want to use boiling water, but you also want to be environmentally conservative, there is something that you can do.
You can lower your expectations and settle for shower temperatures that aren't really your preference.
If you're in a hurry, you can just start your shower water a little earlier so it'll be warm by the time you're ready to get in. You could get a booster heater. You could also try a water recirculating pump.
Or you can get a bathroom controller. The Moen Shower Controller is a Smart device that allows you to remotely activate it. There are three ways that you can control the device.
You can use voice activation. It works with Alexa, Siri, Google Assistant and more. So if you had Alexa, you would just say, "Alexa, start my shower" – but you would specifically identify your personalized preset choice.
You can set the device with different profiles for family members. You might label it as your morning shower, your after exercise shower, your bedtime shower and more. You get 12 options to choose from when creating your settings.
You might choose a certain temperature or have the device warm the water. When the right temperature is reached, the water will pause so there's no wasted water.
These presets allow you to choose the temperature and the profile name, a greeting, a timer and more.
There's also an option to control the device using your smart phone. You just choose which preset shower you want the system to start. You can also control your shower directly by using the wall mounted control panel on the device.
The LCD screen is five inches and uses buttons to control the on, off and pause. Choose a solution that works for you and your household.
By taking action, you can stop the inconvenience of waiting for a shower to get hot enough. You'll also stop pouring money down the drain, which is good for you and for the environment.
Derpras Luxury Smart Shower System
Taking a shower should be simple, easy and convenient for you. But you can run into problems where the water temperature doesn't meet your expectations and some styles of showerheads don't let the water spray evenly or without enough of a gentle force.
And if you have a fixed showerhead, you have to angle your body as you shower, which can lead to contorting, slipping and splashing water in places you don't want it to go – like over the top of the shower door and onto the floor.
What you can do to fix that is try getting a handheld shower head. You can also try to get your fixed showerhead moved up. Or, you could get a shower system that makes showering easier and convenient.
The Derpras Luxury Smart Shower System makes showering convenient and easy, but it also makes it a luxurious experience. The height of the rain showerhead with this system is adjustable.
So if you need it to higher, you just move it. Same thing if you want it lowered. It's designed to work for your personalized comfort, not some standard mode. The 8-inch square showerhead can also rotate, so you can swing it from one side to the next.
But because the makers understood the need for having a showerhead that can angle, they gave this one the ability to tilt as you need it. If you've never used a rain showerhead, you're in for a treat.
It can be as powerful or as gentle as you like and gives you a soothing experience. It has an LED display so when you take a shower, it'll give you a reading for what the water temperature is.
This will help you find the temperature that you like the best. It'll also tell you how long the shower was on. This display controls the rain showerhead, the hand-held showerhead and the tub spout.
Choosing the function that works best for you can save water, which saves money. A significant feature with this device is that it isn't powered by electricity or battery. Instead, it uses the flow of water to power it up.
As soon as you turn on the water, the display will come on, which makes this another money saving feature with this system. A shower should be something that you look forward to relaxing in.
It should be a luxurious experience. You shouldn't have to contort your body or waste money or water every time you shower.
You deserve a system that gives you the spray force and the water temperature that you want. Forget the standard, one size fits all shower system and make your shower your choice.