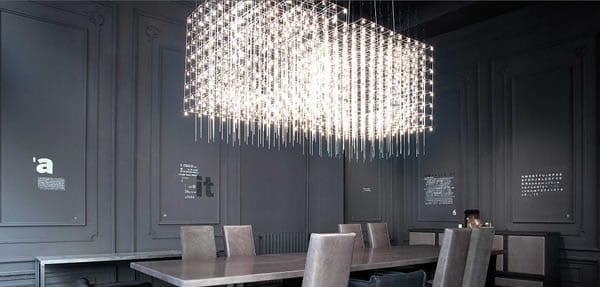 Imagine a night sky, far from any city, where the stars come out to shine by the millions.  The sheer wonder of gazing into the field of twinkling lights never ceases over the years.  The Q3 Chandelier from Baxter is a bit like suspending a little cubed piece of that night sky inside your own home.  All of the tiny exposed light bulbs have the naturally bright sparkle of stars.  They are organized in rows to give volume and depth to the cube like and endless night sky.
The rigid box structure gives the Q3 Chandelier by Baxter is a defined, contemporary shape.  Hang it alone over a sofa or cocktail table in the living room, or stop your dining guests in their tracks by suspending two or more along the length of your dining room table.  It's not difficult to simply light up a room, but to do it with the stunning three-dimensional display of twinkling lights is what truly brings the "wow" factor to the room.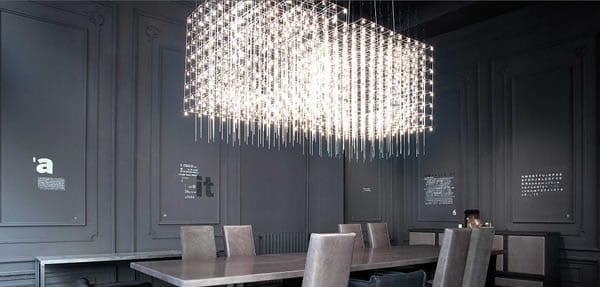 You can easily sit back and lose yourself staring into the grid of light the same way a sweeping night skyline can captivate your attention for hour after hour.  The same sense of awe is what brings the "wow" factor you and your guests will never be able to ignore.  Light up your nights with the Q3 Chandelier from Baxter, and see the night like you've never seen it before.
Are you ready to be mesmerized by the Q3 Chandelier?