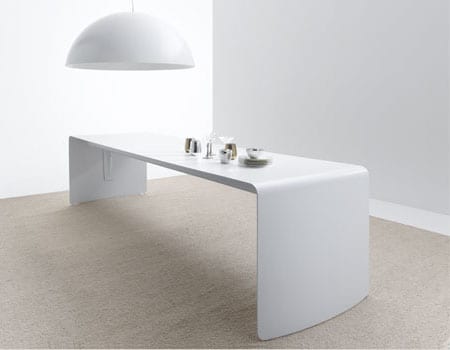 Contemporary Tables by MDF Italia
I recently came across some of the great tables from MDF Italia and was inspired by their contemporary designs. There is not a lot of information on their website and the information is only in Italian. As I prefer to provide information on pricing, where to buy, and other relevant facts, I still like to bring you fresh products. Anytime you can see new designs it can provide ideas about what may work in your home. That being said, I am not sure where to buy MDF Italia abroad.
Featured in this article are five tables: Edgar, Intersection, S Table, La Grande, and LIM. Construction ranges from bent slabs of aluminum to molded shapes of polyurethane. The saying that "a picture is worth a 1000 words" holds true with these tables. Italian design remains on the cutting edge where technology meets contemporary creativity.