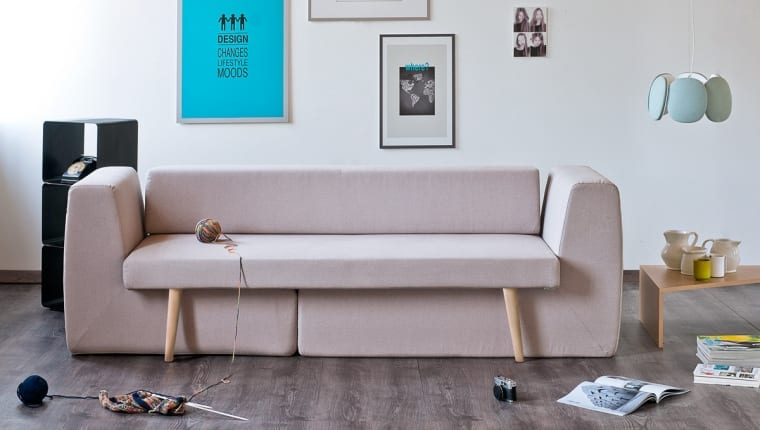 Sofista Modular Sofa by Formabilio
Multifunctional furniture pieces are a delight. They save you money you would have spent on other furniture pieces and offer more function than individual products. The Sofista Modular Sofa by Formabilio is versatile in every way.
It not only serves one function, it serves 4 functions! It is comprised of furniture pieces that increase its utility. Whether you need extra seating or an extra bed, it will come in handy. It creates a great relationship between you and your environment.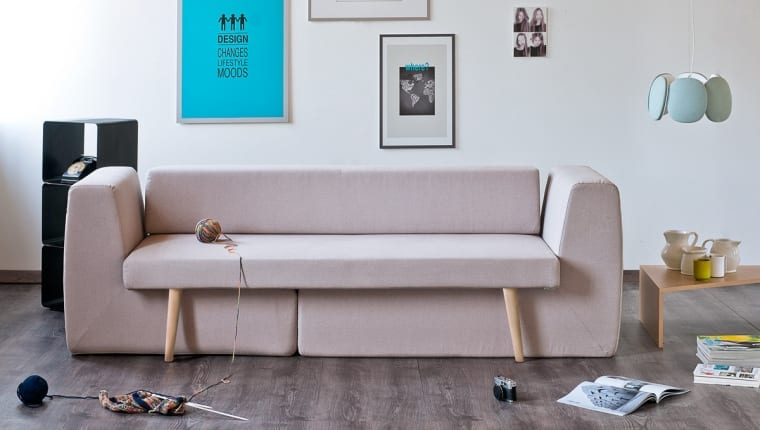 Where else can you get a modular sofa comprised of an armchair, sofa, chaise longue, and a bed? Only at Formabilio. Sofista's pieces can be connected to each other to create a single sofa with armrests. When removed, they create different living room seating solutions.
The armchair and chaise longue are fully upholstered while the sofa has 4 wooden legs. Sofista furnishes living rooms with style and functionality. It is defined by soft inviting lines which tempt users to sit down and relax. Its plush upholstery is gentle on the skin and soft to the touch.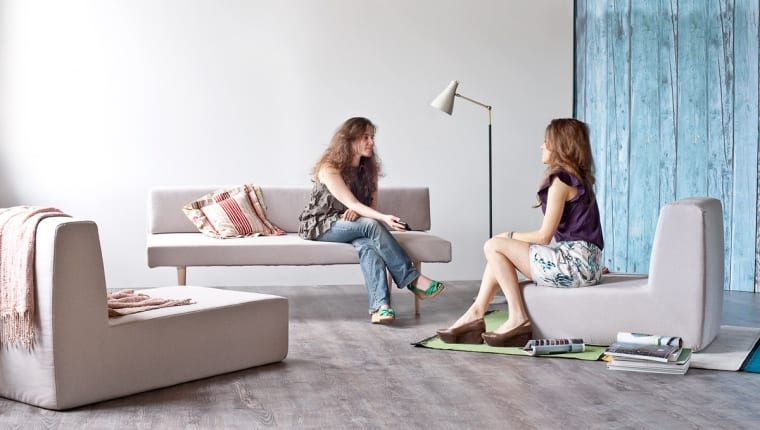 One of the requirements of excelling in modern design is adapting to change with a new and original vision. Furniture company Formabilio understands this very well and that's why it is constantly producing highly functional pieces which challenge traditional design notions. Sofista is one of its best. It is a fresh take on the modular sofa and improves on an already creative concept taking it to the next level.
With so many functions to choose from, which appeals to you the most?