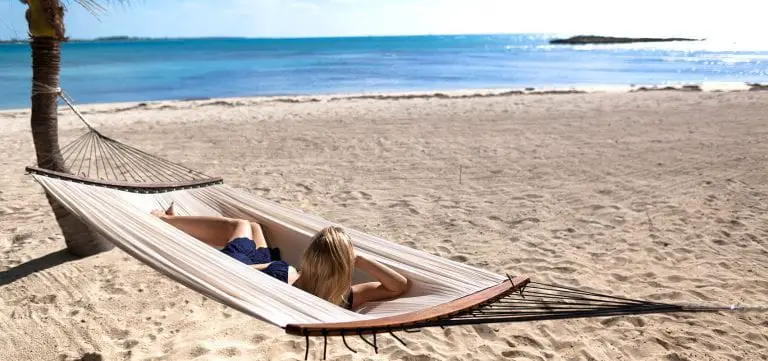 Tuuci has been creating innovative and stylish shading devices for the last 15 years. Its founder, Dougan Clarke, had one goal: to create products with an unparalleled sense of style and design. Each design from the furniture powerhouse stays true to this philosophy. Crescent Pavilion is Tuuci's latest masterpiece. It exemplifies the company's passion for creating spectacular shading devices. The piece redefines the outdoors with its presence.
Meticulously crafted to ensure brilliant performance even in harsh weather conditions, the Crescent Pavilion by Tuuci is ideal for every exterior. It is inspired by bygone designs and made of high quality marine- grade materials. It features sweeping arcs that fall on its immaculately finished 'trillion' rib ends that adorn its edges. Its durable, woven valance performs the dual tasks of creating an additional sun shade as well as forming a moisture barrier from harsh outdoor environs. The structure that supports the beautiful Crescent Pavilion is a marine-grade Armor-Wall™constructed using aluminum for maximum strength and durability. Tuuci's commitment to the environment shines through the processes involved in the creation of its products, right from manufacturing to recycling. Crescent is no exception.
Crescent is a spectacular product that is incredibly durable. It boasts brilliant aesthetics sure to spruce up any exterior. It proffers an ultimate shade experience and makes sure that you savor each moment you spend outside. This way, you can relax and enjoy nature even when you are far away from the wild.
Are you ready to extend your living space to the outdoors with Crescent?