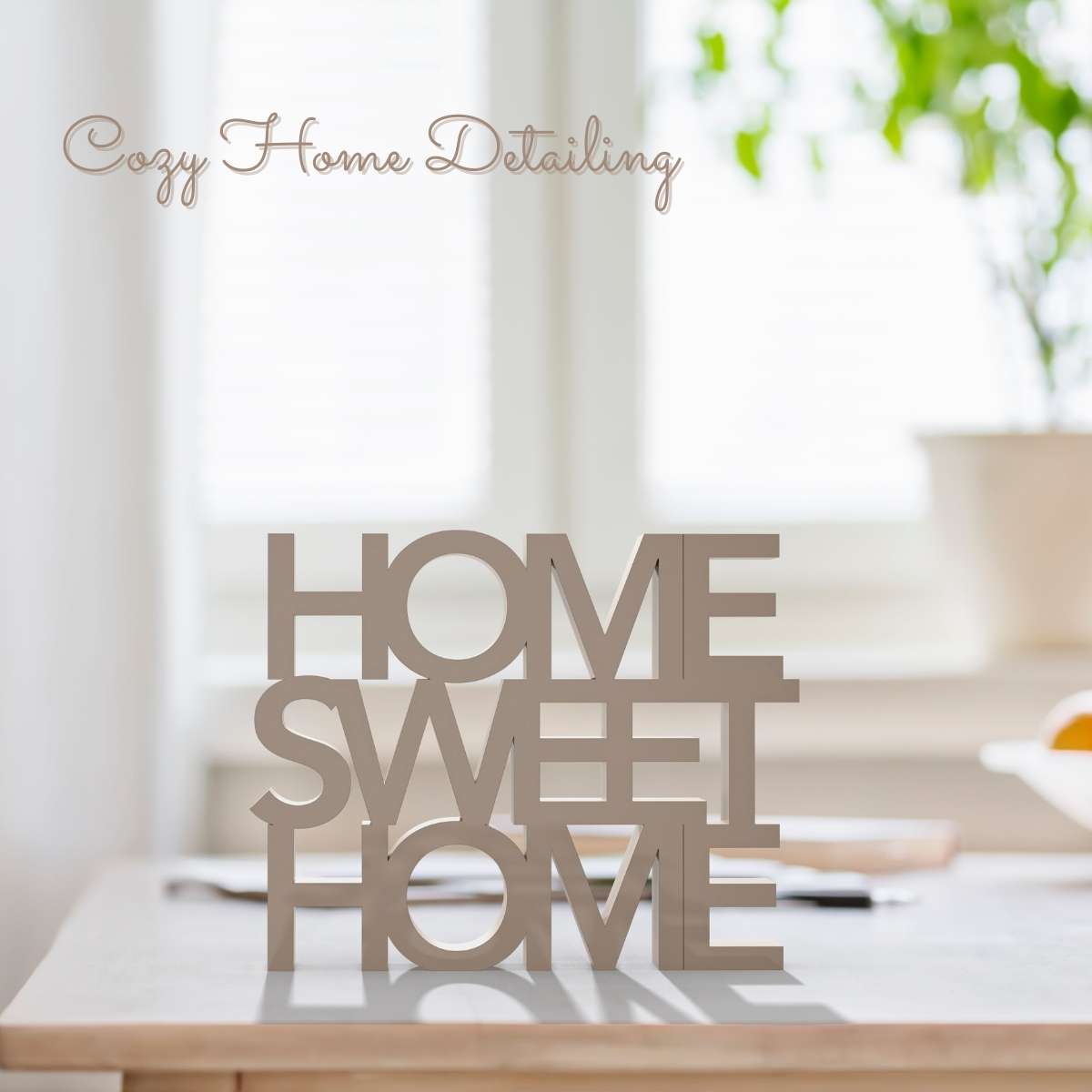 Building a Comfortable Home Environment
Winter is just around the corner, and that means most people will be spending more time indoors. It's one of our modern traditions: gathering in the living room with a blanket and a mug of hot cocoa or cider, ready to enjoy a holiday movie like It's a Wonderful Life or Home Alone…
Of course, this year many of us will be inside due to stay-at-home orders caused by COVID-19.
Admittedly, this winter season is going to be drastically different from any we've experienced before. But that doesn't mean your winter shouldn't be cozy — in fact, coziness is more necessary than ever.
If you want to make sure that your home is comforting this winter, we've got good news: it's all in the details. Whether it's changing your light fixtures, updating your hardware, updating your textiles or adding more greenery, slight changes can make your home into your very own haven of comfort and warmth.
Here's what you need to do:
Fill The Room With Light
Light is one of the most important elements in a room's design. The right lighting features can make your home feel warmer and cozier (and will make you look better in all those selfies you'll be taking from quarantine). Whether you're draping your walls in fairy string lights or carefully hanging a few plug in pendant light fixtures, your lighting decisions can drastically change the look and feel of your space.
How do you make sure that your lighting elements make your home cozier? First, never settle for a single, overhead light. This type of lighting achieves the bare minimum (keeping you out of total darkness), but it adds nothing special to your space. Instead, try to add clusters of light around focal points in your room, like over your sofa or around your bed.
Adding a variety of cluster lighting will help create a sense of warmth in your home, but it's only half of the equation. It's also essential to use light bulbs that emit warm light. Today's light bulbs come in a range of color temperatures, which is measured in kelvins (K). The higher the K, the colder (or more white) a light will be. For cozy spaces like a living room or bedroom, you should look for lights around 2000-3000K. These will make your space feel you've lit a bunch of ultra-bright candles — super cozy!
Stunning Room Lamps with Extras
Prices pulled from the Amazon Product Advertising API on:
Product prices and availability are accurate as of the date/time indicated and are subject to change. Any price and availability information displayed on [relevant Amazon Site(s), as applicable] at the time of purchase will apply to the purchase of this product.
Play With Textures
If we say the word "cozy," what comes to your mind? Most likely, you immediately thought of something tactile, like a fuzzy sweater or warm, roaring fire. It's true that coziness tends to engage our sense of touch more than any other sense — which is why you can easily make your space more homey by adding a variety of textures.
Add some velvet throw pillows onto your couch. Drape a beautiful area rug on the hardwood floor. Swap out your standard lampshades for a set made from wrapped seagrass or rattan. Replace those light fixtures' cords with cloth covered cords to customize the look and feel. Even the different textures of your furniture can add something interesting to your space!
The variety of textures gives you (and anyone who visits your home) a tactile smorgasbord to enjoy. Even if you don't spend your time feeling every texture in the room, simply seeing the assortment will trigger happy, cozy feelings in your brain — and these days, a sense of comfort is worth its weight in gold!
Up Your Blanket Inventory
Let's say that you're looking for coziness on a limited budget. You don't really have the time or the funds to seek out new lampshades or elegant throw pillows. How do you make your space more cozy? Two words: throw blankets. A cozy throw can completely transform your space, and they make great accessories on chilly winter nights!
Gather any throw blankets you have (or pick up a few at your local big box store), fold them up, and toss them into a basket or storage bin. Not only will you have a healthy heaping of coziness, you'll also get a homey and unique decor piece for your space!
Or, if you'd rather not add a storage bucket to your room, simply drape your blankets over your furniture. You'd be surprised how often you'll start reaching for one of those comfy beauties during the winter — by the time spring comes along, you'll be wondering how you ever lived without them.
Hang Wall Art Appropriately
You likely have wall art or photographs on display in your home. These pieces are great for showing off your unique personality — but only if everyone can see them. You might be tempted to hang your artwork or photos high up on your walls, but it's actually best to hang them at eye level.
Hanging art at eye level makes it easier for your loved ones to see the photos, paintings, and other things that matter most to you. This makes your space feel more homey, personal and inviting, which ultimately makes it more welcoming for yourself and anyone else who visits (even if it's just a Zoom visit for now).
Invest in Wood Pieces
Don't worry; we're not saying to toss out your chic metal and glass aesthetic. Adding a few wood elements will add warmth to any room, giving the space just a touch of the "warm log cabin" vibe we all crave when the temperature drops.
Wooden end tables or coffee tables are quick and easy tools for adding warmth to your home, but there are other ways to integrate wood finishes into your interior design. Instead of swapping furniture pieces, consider wood accents like exposed ceiling beams, wood cabinets, or hardwood flooring.
Do you want an even subtler way to add wood features to your home? Consider the small details: the bowl on your kitchen island, the frame on your mirror in the foyer, the vintage-style dust brush on display in the mudroom. These small pieces can add a lot of warmth and charm to your space without attracting too much attention.
Choose Warm Metals
If wood really isn't your style, you can also incorporate warm metals like bronze, brass, or antique silver. These metals will achieve the same sense of warmth and comfort that wood does while also adding a little extra "bling" to your space.
Warm metal accents can be small and subtle (like drawer pulls or door knobs), or they can be the focal point of the room (like a rose gold coffee table or brass bathroom fixtures). However, if you're not up for a major change in your home, you can always opt for warm metal accents in your decor. An antique-looking hourglass or brass desk lamp can be an excellent way to add warmth to your space without screwing or hammering anything.
Add Life to Every Room
Houseplants have become incredibly popular in recent years, with millennial's filling their homes with an assortment of greenery. We see the appeal: plants and flowers add tons of life to a space.
Now, if you're not a plant person, don't panic. Look for plants that are easy to care for, such as ZZ plants, olive trees, and succulents. Make sure you place them near a window or somewhere where they'll get sufficient light. Just like that, you've added color to your room and made it feel more cozy!
You can add a little greenery to every room in your house, but don't think you have to use the same plant every time. Large potted plants like Meyer lemon trees or snake plants are great for large spaces like the home office or living room, while eucalyptus bundles or ferns thrive best hanging in your bathroom. Look for plants that will thrive best in the space you put them (for example, plants that love humidity belong in the bathroom). If the conditions are right, you'll be able to care for your plants easily while making your space feel more inviting.
Now more than ever, coziness is an essential component of our homes. We need to feel comfortable and relaxed when we're in our homes (if for no other reason than the fact that we're spending a lot of time there). And by changing these tiny details in your home, you can create the ultimate cozy space for you and your loved ones to enjoy all winter long.