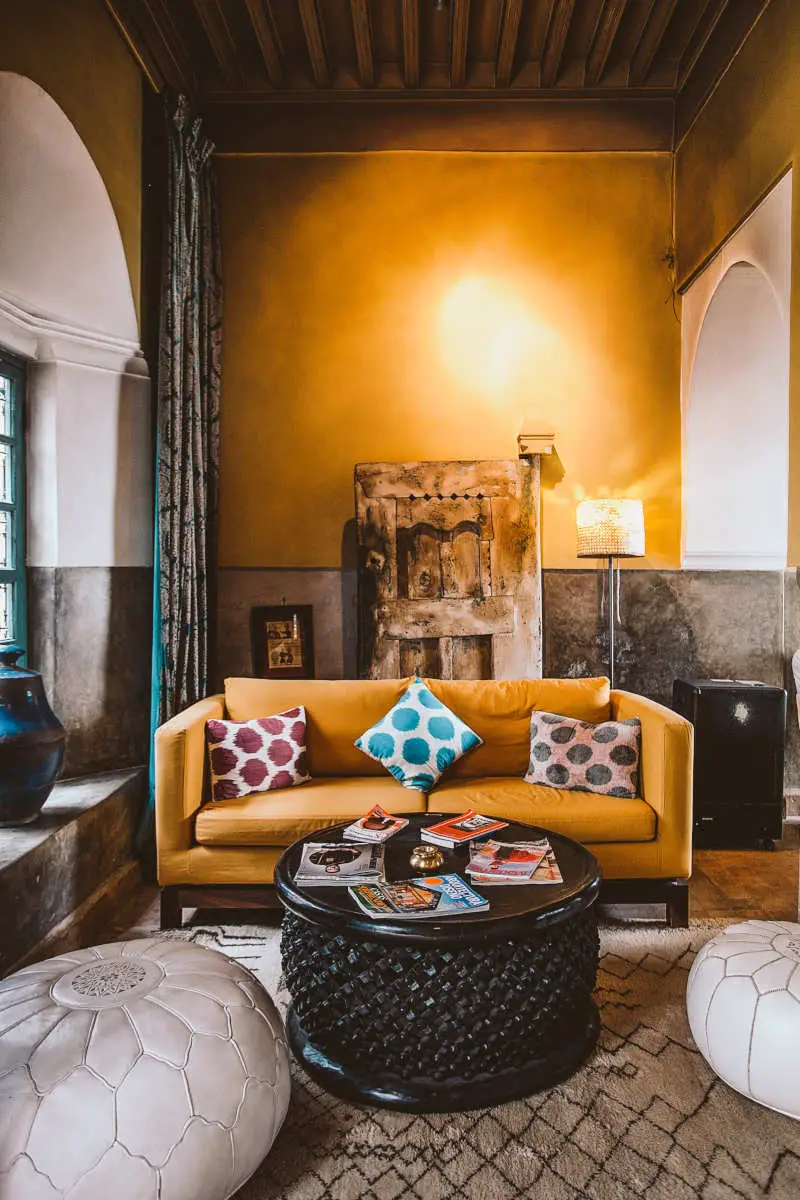 Many homeowners will agree that having a small apartment is a blessing. It can provide quality and cozy living. You get lower monthly expenses, easier cleaning, and daily maintenance. Still, can small homes replace the feeling of comfort and spaciousness big homes provide?
They can be made to give the illusion of space. The truth is, nothing replaces having a lot of space at your disposal. Consider using a floor plan to achieve your aims if it is a new build.
However, choosing the right furniture solutions for small apartments can help you optimize the space and allow you to have the necessary comfort and coziness.
If you're moving into a new place, investing in double-duty furniture for rentals, such as these small apartments for rent is a game-changer. It will create more room and provide enough storage space and options.
Exploring The Bed Solutions For Small Apartments
The bed is an essential part of every home. It needs to be comfortable and cozy, but this usually takes up a lot of space. Since, in small apartments, every inch of space matters, you might want to consider more practical bed options:
Murphy beds are a godsend in small rooms. They magically hide the sleeping area and can match any interior style. They often provide additional cabinets on the sides, making the sleeping space undetectable for visitors.
Cabin bed– The high bed frees up the space below to create a home office or creative workspace.
Using raised wooden platforms to hide the bed– Wooden platforms are an excellent way to separate the space in tiny apartments. You can create a living room area, home office, library, or anything you like under it.
Loft over a kitchen– If you have a relatively high ceiling, consider squeezing a bed over the kitchen or some other functional space below. To reach the bed, you'll have to use ladders or stairs. In such cases, you can create more storage space by using the room under the stairs.
It's possible to leave it open as shelves or close it up with customized doors.
Alternatively, consider investing in a cozy sofa if your place is tiny. It is the least space-consuming sleeping option, even though perhaps less comfortable than a regular bed. Either way, a pull-out living room sofa will provide extra sleeping space if guests are over.
The potential drawbacks of using double-duty furniture solutions
While double-duty furniture solutions are an excellent way to optimize space in small apartments, it's important to be aware of the potential drawbacks that come with them. One of the most significant concerns is durability.
Since double-duty furniture pieces are designed to serve multiple functions, they are often subjected to more wear and tear, which can result in quicker deterioration of the item. As a result, it's essential to choose high-quality furniture that is built to last and can withstand daily use.
Another potential drawback of double-duty furniture is functionality issues. While these pieces are designed to serve multiple functions, they may not always work as intended. For example, a bed that doubles as a home office may not be as comfortable to sleep in as a regular bed, or a foldable table may not be as stable as a regular table.
Therefore, testing the furniture before purchasing it is essential to ensure it meets your needs and works as intended.
To minimize these potential drawbacks, it's crucial to do thorough research before purchasing double-duty furniture. Look for reviews and ratings of the furniture piece to get an idea of its durability and functionality.
Additionally, consider purchasing from reputable brands and manufacturers specializing in double-duty furniture solutions and offer warranties or return policies in case of any issues.
While double-duty furniture solutions offer many benefits, it's crucial to be aware of their potential drawbacks to make an informed decision when choosing the right furniture for your small apartment.
By keeping durability and functionality issues in mind and taking the necessary precautions, you can ensure that your double-duty furniture serves its purpose and adds value to your living space.
Fold-Down Dining Room Table
The kitchen might be the soul of every home, but the dining area and living room are places where memories are made. In small apartments, these two rarely come separately. Thus, finding ways to make both spaces functional is imperative.
This mainly refers to optimizing bulky furniture, such as dining tables, into practical living room stations. Luckily, many creative fold-out furniture options perfectly fit into your small space decorating options, such as folding tables.
When "packed," these pieces will barely take up any room. It also helps that these furniture pieces usually come with wheels, allowing them to be pushed to the side of the room. A quality console table can convert into a ten-person dining table, storing four folding chairs.
Still, if you prefer saving even more space, you can opt for a wall-mounted floating table. The underside of the table can have wall art or a chalkboard on it, so it'll also have a decorative function when it's folded up against the wall.
Storage Benches and Ottomans
Every home benefits from extra storage space, which can also be used as extra seating, whether big or small. Luckily, furniture designers have come up with unique, stylish, and practical pieces, such as benches and ottomans, that have hidden space for your trinkets and can match any interior design.
These can be the perfect solution for extra storage space when in compact living standards.
Storage benches fit perfectly under the windows, providing an excellent reading corner. When having guests over, you can use them as an additional sitting option around the coffee table.
The same goes for ottomans. They don't take up much space; they come in different styles, colors, and textures that can add the desired vibe to any home.
Double-Duty Room Dividers
Many studio apartments require some creativity to figure out the perfect layout. This can be due to awkward spaces and being able to provide enough space for storage. To fit the kitchen, living room, dining room, and bedroom into one small space, you'll have to devise ways of separating the areas.
The easiest thing to do is use folding panels and create the illusion of "different" rooms. Alternatively, using kallax Ikea shelves as walls is a much better option for such an endeavor, especially if you're a book lover.
Another option is installing a curtain rod or a rail on the ceiling or an upper wall to create more privacy between the bedroom and the rest of the place.
Usually, heavy-duty curtains provide amazing vertical decor and texture to the place, opening up the home with color and patterns. Still, make sure your bed is not next to a window, so the curtain doesn't block the natural light.
Ladder-Style Bookcases
Ladder-style bookcases are popular double-duty furniture options for small apartments. They look chic, and they can store your favorite books, plants, decor, etc, and can provide counter space when needed.
They can be used as a towel rack, vertical garden, or anything else. The possibilities are virtually endless. You can even switch things up when you get bored of your current setup!
Double-Duty Coffee Table
A coffee table is one of the most important pieces of furniture in any home. It's in the place where you spend most of the time when you are home so you probably use it a lot.
Thus, thinking of ways to make it stylish and practical is crucial when furnishing the apartment. For example, a restored classic trunk as a table will provide plenty of storage space for common household knick-knacks. In addition, if the trunk is big enough, you can put spare pillows, blankets, or throws inside.
Floor Lamp With Attached Table
Having a floor lamp in your living room or bedroom is not only a sign of tasteful design, but it can also be a practical double-duty furniture option for small apartments. You can never have enough light and side tables, so why not combine them?
Putting a floor lamp with an attached table next to your bed will provide you with a nightstand and an ambient light and save you the need to buy a table lamp. A table lamp would be an extra you do not need. This is handy, especially if you like resting with a book before falling asleep.
Windowsill Dining Nook
Many people oversee unused corners and awkward parts of the room, which could be a great way to solve the lack of space issues.
With a simple upgrade of a foldable wooden board, you can have a perfect small dining table with a window view! Such use of windowsills can provide an improvised desk if you live alone or simply don't want to bother with a big fold-up dining table. This is the perfect dining space.
Foldable Workspace Station
The secret of excellent space optimization lies in the use of vertical space. Walls are there not just to hold your art pieces but to help you make more room in your apartment and provide more living and shelf space. Any space you have is classed as precious space.
This is especially important if you need to work from home. You can't simply work from your bed to achieve better focus and productivity at home. Still, you can't make an ideal home office with limited square footage either.
Luckily, you can install a foldable workspace station on your wall. There, you can store your laptop, paperwork, and anything else you need for work. When done, close it; it will look like a stylish wall cabinet.
These stations usually come with a key, so you can even protect your work privacy if you need to. And if the time comes to return to the office, you can always give the foldable station another purpose. A minibar or a place where you can enjoy your hobbies are just a couple of options.
Occasional Table
You can pull down an occasional table if you don't have enough room for a full-sized table but do have some extra wall space. A fold-up design is a stylish alternative to bedside tables and a great way of using wall space without compromising function. This also frees up more floor space for when it is needed.
Maintaining Double-Duty Furniture: Tips and Tricks
When choosing the right double-duty furniture pieces for your small apartment, it's important to consider your interior style and personal preferences. Here are some tips to help you choose the right furniture that fits your decor and lifestyle:
Consider the color and material: Double-duty furniture comes in various colors and materials, so choosing the one that matches your decor is essential. If you have a neutral color scheme, consider furniture pieces in white, gray, or black shades. If you have a more vibrant color scheme, consider furniture pieces in bold or complementary colors. Additionally, consider the material of the furniture, whether it's wood, metal, or upholstery, and how it fits with your decor.
Think about size and proportion: When choosing double-duty furniture, it's crucial to consider the size and proportion of the furniture piece. It should fit well in your space without overpowering it or appearing too small. Measure your space and consider the dimensions of the furniture piece before purchasing it.
Choose furniture that serves multiple functions: Double-duty furniture pieces are designed to serve multiple functions, so choose pieces that fit your lifestyle and needs. For example, if you work from home, consider a bed that doubles as a home office, or if you frequently entertain guests, consider a table that can be used for dining and as a workspace.
Look for versatility: When choosing double-duty furniture, look for pieces that can be used differently. For example, a sofa can be turned into a bed or a table that can be used for dining or as a work desk. This versatility can help you maximize your space and make the most of your furniture pieces.
Consider your budget: Double-duty furniture pieces can range in price, so it's essential to consider your budget before purchasing. Look for furniture that offer the most value for your money, and consider investing in high-quality pieces that will last for years.
By keeping these tips in mind, you can choose double-duty furniture pieces that fit your interior style, lifestyle, and budget and help you optimize your small apartment space.
Conclusion
Downsizing is never easy. You have all the items from your previous home that can't fit into your new condo, even with decluttering. Even though it's relatively easy to plan a condo relocation and transfer from one small space to another, making your previous apartment layout work in the new place can't be tricky.
Thus, you must be creative, especially when deciding on alternatives to bulky furniture. Making the best out of your interior design is only possible if you explore every option for making the place more comfortable, stylish, and practical at the same time.
Apartments are a constant work in progress that requires creativity and occasional investments to adapt to our modern-day demands. That's why double-duty furniture for small apartments is an excellent way of maintaining the place clean and spacious while storing many things that can create clutter.
Related Articles: