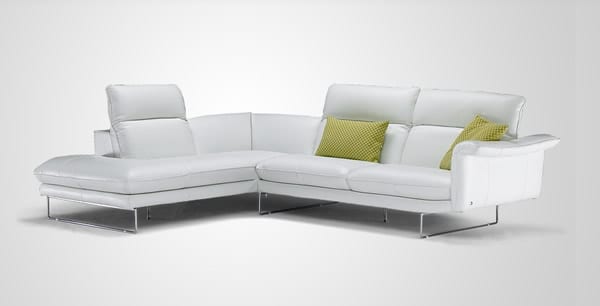 The modern world is full of convenience and technology at every turn; why should furniture remain firmly rooted in the same traditional styles and uses?  Introducing the App sofa for Natuzzi Editions, designed with the modern lifestyle in mind.  Available in a sofa and L-shape version, the App sofa features a cool, rectangular chrome frame that seems to be a feat of engineering as the slender lines firmly support the entire sofa with all of your friends.  With thick contrast piping around each cushion the App has the right details to make it just a little bit more unique and edgy to match your personality.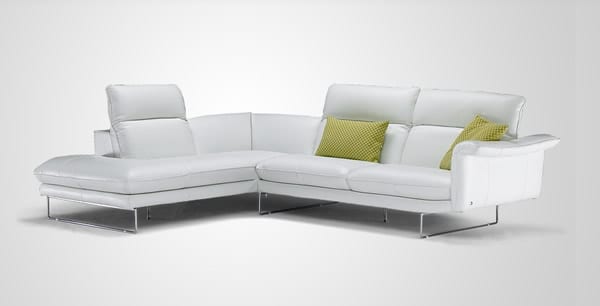 The App Sofa for Natuzzi Editions features adjustable headrests give you and your guests the most comfortable experience possible, no matter height or preference.  The L-shape design's armless unit allows extra seating and positions; you can seat several guests upright and along the edge, or put your feet up along the entire length when it's your turn to relax.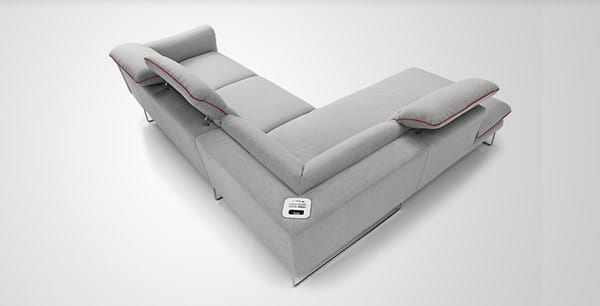 The highlight of the L-shape is the corner unit, which boasts built-in technology that everyone can appreciate.  A charging dock and hidden speakers bring the entertainment right to you without leaving the comfort of your seat of the company of your friends.  Play all your favorite music to keep the party going, or just to relax on the chaise lounge after a long day.  You deserve to be comfortable your way, and the App sofa makes that possible, letting you choose the color, configuration, reclining position, and even the sounds from the speakers.
When will you host your next party on the App?