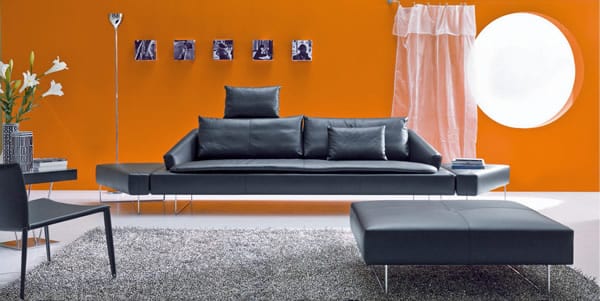 Wouldn't you love to own a sofa that would be admired by all your family and friends? If your answer is "yes," get the Itaca sofa by Bontempi. This sofa is big enough for an entire family and perfect for afternoon naps. When looking for a seating solution that looks good in any contemporary space, the streamline Itaca sofa is perfect. The brilliant sofa offers the best of both contemporary style and practical function.
The Itaca sofa by Bontempi comes in a wide range of colors. If you have small children, get the sofa in black and hide smudges, dirt, and other messes. If you like the white sofa but are nervous about the color, go for cream or light gray. Or get the sofa in leather and give your home a lasting, stylish look. Itaca is made in fabric and leather and has completely removable fabric (except for the leather sofa which only has removable cushion covers). It has a suspension system that utilizes interwoven elastic belts on a metal frame.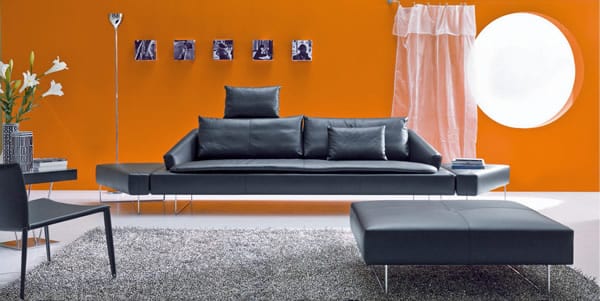 It also has an adjustable headrest mechanism which enables you to customize your comfort. The sofa is constructed from multilayer wood and solid wood. Its seat cushions are made of high density polyurethane and its back cushions are padded with goose down. Introduce your home to luxury and elegance with this contemporary sofa that creates a striking focal point. It offers the best way to give your living room a touch of supreme style and comfort.
Wouldn't the Itaca Sofa make a great addition to your living room?