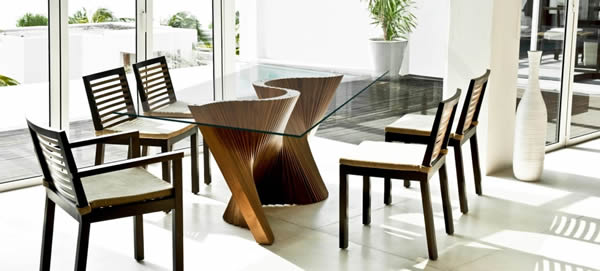 Wave Table by Kenneth Cobonpue
Do you love handmade furniture pieces? If you answered yes, you'll love the Wave table by Kenneth Cobonpue. It is as much a sculpture as it is a table and will captivate you from the first moment you see it.
It consists of hand finished maple or walnut dark brown pieces that are joined together in a rhythmic and graceful pattern. The designer's innovative creation integrates wood in a stylish way to produce a stunning piece that looks anything but a table.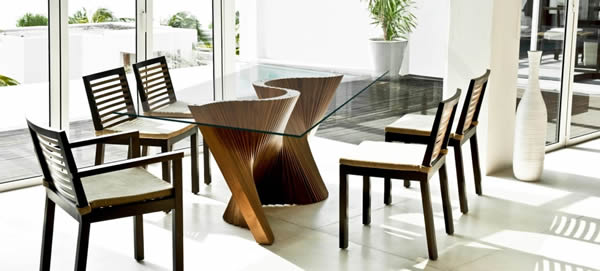 The table's base is made up of a series of wooden pieces attached together to resemble a current. Ocean waves are captured and solidified into a sculptural form with rhythm. Wave has a strong structure that is pleasing to the eye.
It is available in a range of shapes and sizes. While it was initially made for dining rooms, it looks good in lounges as well as modern reception areas. Its unique, natural base and lovely glass top make it an impressive focal point for any setting. It appears to beautifully float off the ground.
The Wave table by Kenneth Cobonpue is not only about good looks, it is about quality craftsmanship and superior construction. It brings fun and detailed design to interior decorating. It has unique charm and is perfect for decorating your modern home. It will be the base of many captivated inquiries and is all you need to style up your space. Where can you see the Wave table in your modern home?