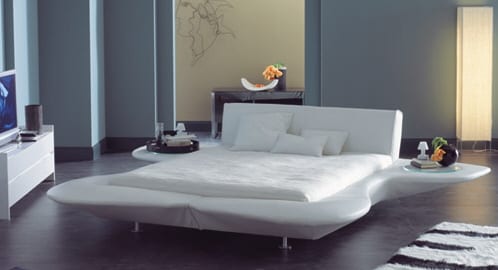 The Flowing GrandPiano Bed
The GrandPiano from Flou of Italy is "scenographic for people who adore the drama of an important but unusual bed." Flou, a leader in cutting-edge bed designs with flowing shapes really went all out on this series that includes three platform beds, each with its own unique shape of the surrounding framework. Very unusual beds.
Designer Mario Bellini gave the GrandPiano bed nice rounded curves, including built-in nightstands and recessed cut-in, for ease in and out of this beauty.
The Piano Piano bed is very similar in design but has straight surroundings, giving up the curves of its counterpart. One more Mario Bellini design combines the previous features of one curved side and one straight side in a break from the usual called the GrandPiano Piano.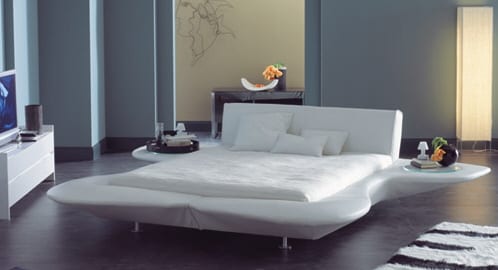 Related Articles: