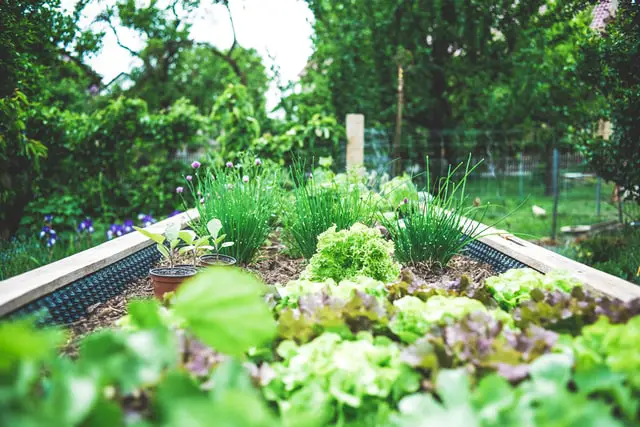 How to Make Your Garden Look Nice
Photo by Petar Tonchev on Unsplash
People that live in small apartments consider having a garden – a luxury. If you are lucky to live in a house and have a backyard, getting it ready for the summer is necessary. Spending time outside, especially during the summer months, has many benefits. Sunrays, fresh air, and relaxing moments with friends and family are just some of them. 
If you have a mesmerizing garden to look at, it will become the favorite part of your home. However, most people tend to neglect their outdoor spaces during the winter months. Getting your backyard and your garden ready for summer will take some time – but it will be worth it! Cleaning, lawn mowing, and planting new plants will be fun activities you can enjoy with your family. Before you invite your friends for entertainment in the backyard, let's see how you can get your garden ready for summertime.
Step One: Clean and Prepare Your Garden
Winter months can be harsh to outdoor spaces, especially in cold climates. Creating a clean surface for your garden to flourish in will be the first step in this process. Before getting your garden ready for summer, you must clean and prepare the space.
To transform your backyard, you will need to clear the clutter and remove junk from your backyard. After doing this, you should mow the lawn and get rid of any weeds. If you grow any plants in your garden, make sure to aerate the soil to allow new roots to grow. 
To make your garden look spotless and ready for the summer, you will have to clean the dirt from the patio and all the paths and corners. If you have a deck or a barbeque, get rid of dirty items and declutter the space. Sweeping and pressure washing is usually the best way to clean the surface of the backyard before placing new plants and garden furniture. 
Give Your Garden a New Look
After your garden is clean and free of unnecessary items, you should consider giving it a fresh new summer look. If you haven't been using your backyard in months, you'll have to prepare your garden furniture or buy a few new pieces. On the other side, items like a fence and wooden beams might need small reparations and a fresh coat of paint. Choosing a different color for your fence or patio furniture could give your garden a nice makeover. 
While getting your garden ready for summer, you must consider your favorite outdoor activities. Cooking, enjoying barbeque nights with friends, and playing with children will probably be some of them. Depending on how you prefer to spend your time in the garden, you should focus on different aspects of creating a new look for it. 
For example, you make plants the main focus of the outdoor space or create a new path out of stones and pebbles. You can create a beautiful sitting corner with new furniture pieces if you enjoy entertaining friends in your garden. A few colored pillows and potted plants will only add to its charm. Consider installing a gazebo or pergola in your garden to keep your sitting area neat during colder months. 
Photo by Randy Fath on Unsplash
Declutter the Shed
Creating a summer makeover for your garden will be more than just cleaning and placing a few pot plants. Moreover, you will enjoy your garden a lot more if every space is free of clutter and unnecessary items. Your shed is a place where you're probably keeping all of your garden tools, off-season gear, and other bulky things.
Decluttering the shed will be a big part of getting your garden ready for summer. Make sure to check for any damage on the walls of your shed and do small repairs. If it takes up a lot of space in your garden, you can always consider repainting the outer walls of your shed and giving it a new look.
Prepare the Lawn for New Plants
For most people, different plants are must-have items in the garden. During the summer months, plants like succulents, contemporary planters, and potted plants can add to the garden's fresh look and bring some color into the outdoor space. However, taking care of plants can be a time-consuming process.
Before summer comes, you will need to prepare the soil, choose plants, and dedicate the right place for each one of them. With some help of a garden fork, make some holes in the grass to aerate it and create space for new plants. Next, water the soil to allow fresh grass to grow. If you plan to grow any high-maintenance plants, water them early and give them enough shade from the sun.
When it comes to less demanding plants like succulents, they can grow perfectly fine inside during cold winter months. While making your garden ready for summer, take your succulents outside and find the best spot for them. These plants don't ask for perfect conditions to grow, but you should avoid places with dampness and too much water.
Prepare Gardening Equipment
Creating a nice-looking garden requires taking care of the plants and grass, so you'll need gardening tools. Just like your plants require special care, so do your gardening tools. At the end of summer, you are advised to pack your gardening tools and keep them in good shape. You will have to protect them from moisture and keep them in a safe place. If you packed your tools before winter and stored them in your shed, now is the best time to unpack and prepare them.
Gardening tools get dirty and can develop rust after frequent use. Before you get your garden ready for summer, clean your tools, sharpen the ones with blades and check for any loose parts. If you find some rusty or broken pieces of equipment, it's better to replace them and avoid potential injuries. When it comes to larger pieces of garden equipment, you should check your lawnmower and its cables because it might need some cleaning or repair.
Provide Watering and Shade for Your Plants
After you prepare your gardening tools and get your backyard clean, it's time to pay attention to the plants. Different planters and potted plants will give your garden a fresh look and become an eye-catching detail in it. Before hot summer days, you should plant and water your plants early, preferably in the mornings.
Don't forget to plan the best spots for different types of plants. Some will require more shade, while others should be kept away from too much water. For example, the northern part of your garden will have less sunlight, creating a perfect shade for those sensitive plants. On the other hand, pieces that require less care will grow well along the stone path in your garden.
Create Your Urban Jungle
Who says that jungle-looking gardens are not possible to maintain inside the cities? If you have enough space for the garden, you can experiment and create an urban jungle look! It takes some inspiration and the right kind of plants in your yard. You'll need to choose plants that go well together but contrast each other visually. 
For example, you can create corners with bushes and wild-looking flowers that don't look symmetrical. The best part of creating a jungle effect in your garden is that it should look imperfect. Once you know how to take care of each plant, you shouldn't worry about oversize leaves and branches. Let your garden become a creative mess and resemble wild nature!
Make the Most of Your Walls
This is the last (but not the least important) tip for getting your garden ready for summer. The trend of creating floral walls has become popular in the cities, especially in the apartments that have improvised small gardens outside. Whether you live in a big house or have a small balcony in your apartment, you can use your walls to create a beautiful garden. 
You'll need to choose the right plants that can grow vertically along the walls or hang from them. Creating a green wall in your garden will take some time since some plants take months to grow in height. This type of garden decoration will make your home look pretty and lower the temperature of the outside walls of your house.
Creating a beautiful garden can be time-consuming, so you should plan this process ahead of time. Besides decorating the space and adding nice furniture, it's essential to know how plants grow and which conditions they require.
Getting your garden ready for summer can be satisfying, especially if you have a clean space to work with. This space can become your relaxing spot during hot summer days. So, get ready to start writing some design ideas, don't be afraid to mix and match and make your plants and flowers stand out! With a bit of care and attention, your garden will become the favorite hangout spot for your entire group of friends. Oh, the fun times that await. 
Photos: