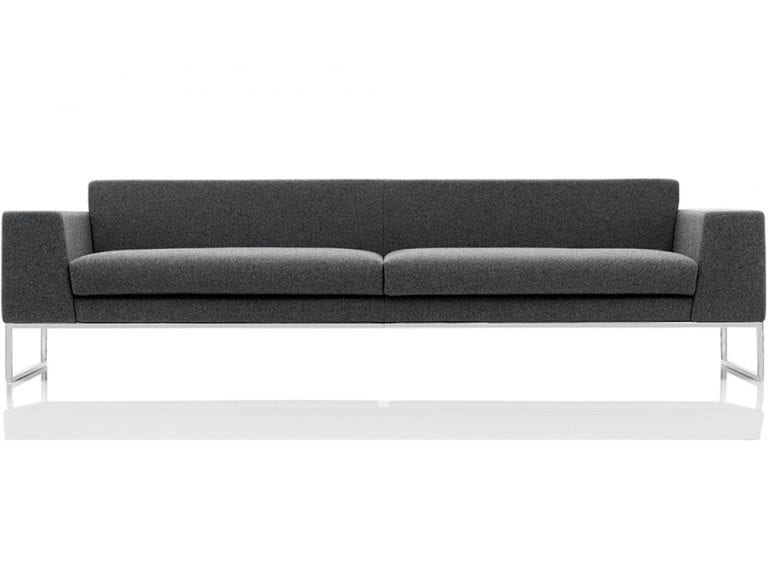 Layla Sofa by Boss Design
Contemporary design meets sleek lines in the Layla Sofa by Boss Design. Depending if you're entertaining your friends and family or if you want to enjoy this sofa solo – every minimalistic line speaks to your soul.
Its generously padded upholstery and striking stitch detail catches your eyes and molds to your every curve, allowing for a comfortable yet sophisticated experience.
The Layla Sofa by Boss Design uses a sharp geometric form on a hardwood frame to allow for support as well as longevity in your home. The frame sits on a refined polished steel base and is available in a armchair, 2, 3, or 4-seater model to fit your interiors perfectly.
If you want to complete the look, opt for table that blends with the Layla furniture to give a unified ambiance to your living room.
Choose from a variety of colors for your Layla seating solution and see how your entertaining just became more exciting and the conversation turns to your furniture and it's minimal silhouette.
Ready to relax in style or party into the late hours of the night? Then the Layla sofa is the perfect accompaniment to your modern lifestyle!