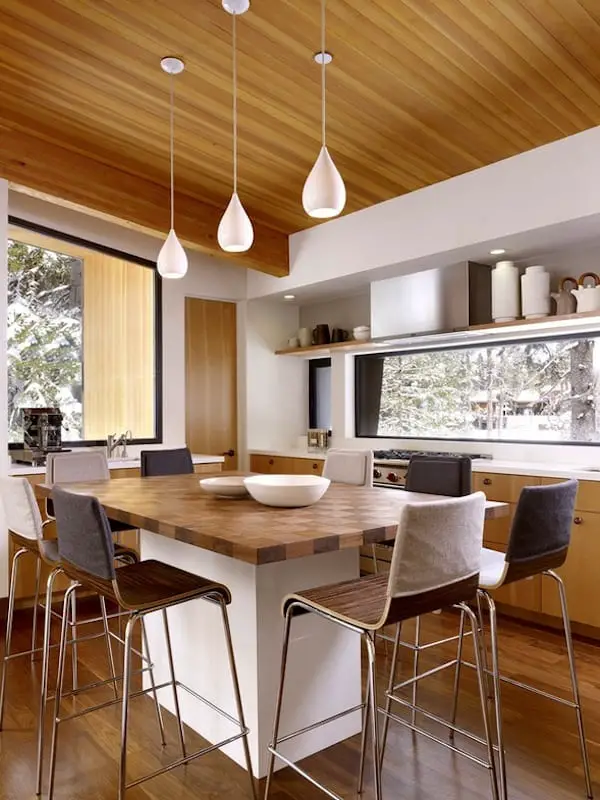 Lighting in your kitchen goes beyond the functionality and safety, but the aesthetics of great looking fixtures are essential too. Kitchen Pendant Lighting is the perfect accent light that can create a subtle turn of the eye or can command attention over your kitchen bar. Depending on your design style and needs for kitchen lighting, look at these tips to choose the perfect pendant lighting. There is no shortage of style, colors, metals finishes and more – let's help you choose the right pendant lighting for your kitchen.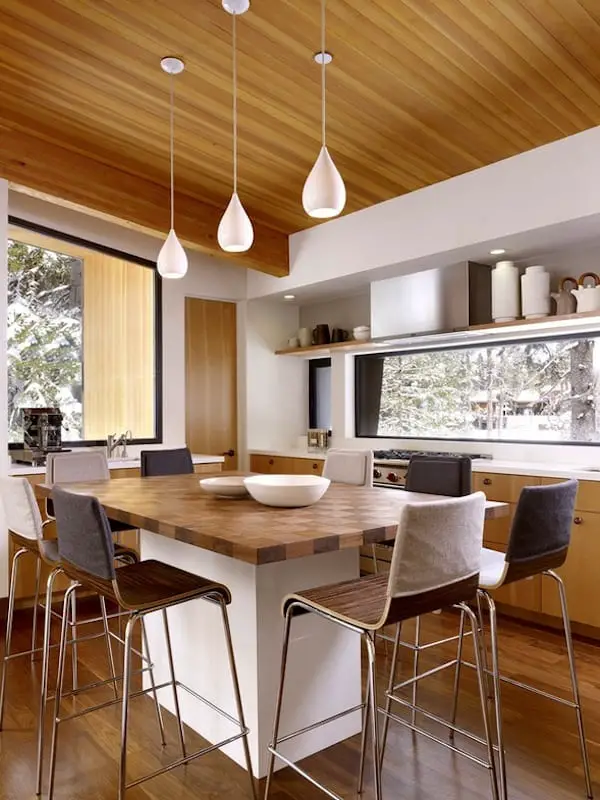 Image via: John Maniscalco Architecture
Pendant lighting to compliment your kitchen:
When choosing lighting in your kitchen, ensure it lives up to the aesthetics of the rest of the room. Look to your cabinetry color, countertop surface material and flooring to play off of textures, colors, and design styles. Teardrop pendant lighting looks beautiful in a modern and minimal kitchen while large industrial-inspired lighting takes a commanding presence in a more masculine kitchen. Pendant lighting should be chosen by its size and how many are needed to bring lighting below without being over commanding or bright to the eyes. Look at the ambient lighting in your kitchen and determine if your pendant lighting is used more for aesthetics or if it needs to have brighter illumination for food preparation, cleaning and serving guests.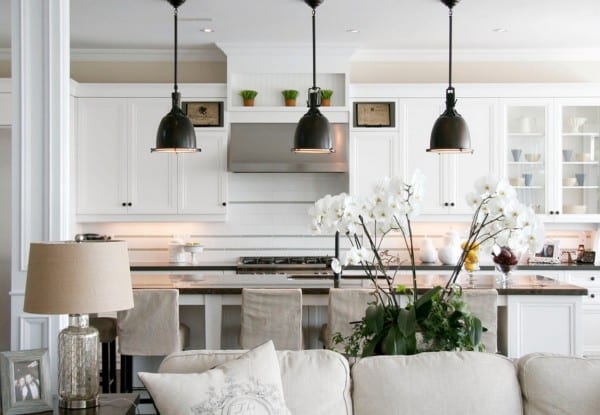 Image via: Staples Design Group
Pendant lighting can become the artistry of your kitchen:
In many kitchens lighting becomes a utilitarian fixture and often is forgotten about. Pendant lighting enables homeowners to become a 'designer' at heart and allow for sculptural and artisan design to lay residence in their kitchen. Hand blown glass globe lighting is a perfect example of lighting that beckons a second look, yet it can blend seamlessly with the rest of your kitchen. Look to lighting manufacturers that carry a wide selection of architectural lighting. This will ensure your choices are more than just average lighting found on most shelves of your local home improvement store.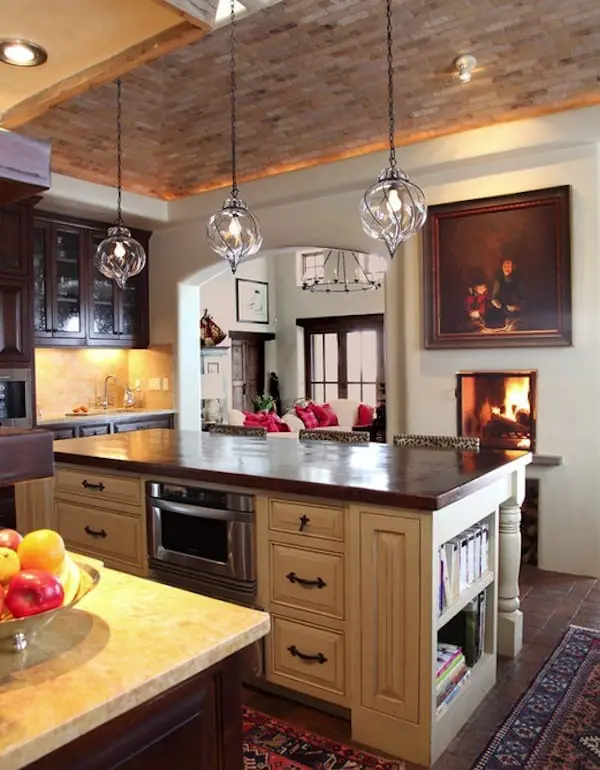 Image via: Tewes Design
If you've been looking for a way to add more light to your kitchen and bring a designer influence at the same time, pendant lighting fixtures could be your answer.  Choose lighting that blends with your kitchen's design style and meets your functionality concerns as well. For many kitchens one large drum pendant light is sufficient, while larger kitchen may need 3 – 4 drop fixtures. Regardless of the size of your kitchen, use these helpful tips to ensure you choose the perfect pendants for your heart of the home.