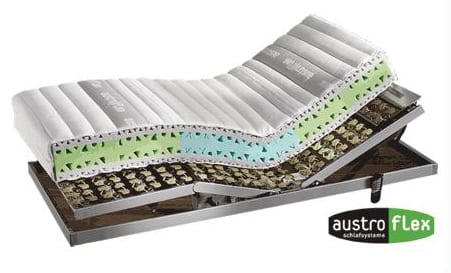 Axel Bloom Adjustable Beds
The adjustable bed market has been a fast growing sector in sleep products and Axel Bloom has 8 mattress models, 7 slat bed bases, and more than 20 bed frames in stunning European designs to make the experience complete.
Axel Blooms Aerospace-engineered products are the most advanced German beds offering excellent back, shoulder, and neck support with ergonomic foam and latex mattress with slat bed technologies.
The unique pocketed latex foam and micro-spring mattress construction conforms to the three way adjustable bed frame to allow you the perfect position for sleeping, reading, or tv viewing.
I am very impressed with the collection of modern beds Axel Bloom offers to accommodate their adjustable bedding products. You can choose from various fabric and woods and have the perfect bed made to order from.