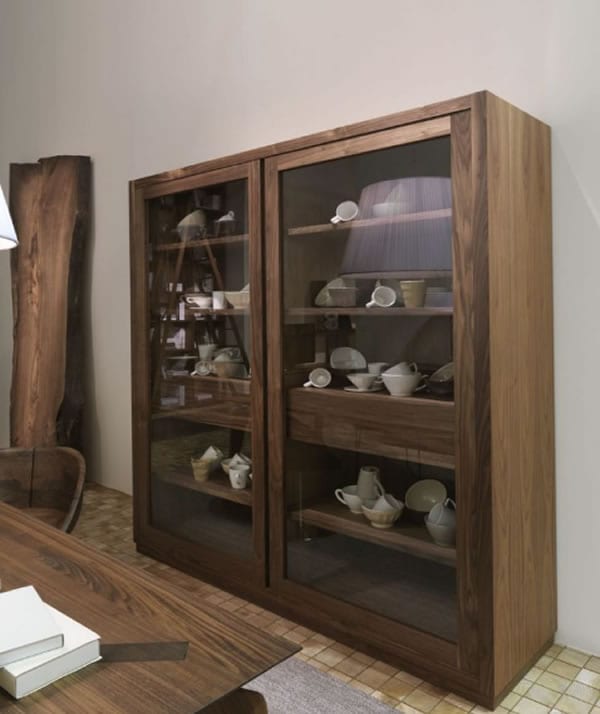 The Kyoto Glass Cabinet by Riva 1920
Never before has exotic design been so easily and perfectly suited to incorporate into your own home.  With an uncomplicated concept, the Kyoto Glass Cabinet by Riva 1920 is the perfect piece to include in your dining room, living room, study, or hallway.
Designers Davide e Maurizio Riva bring the Japanese interior design philosophy to life in the Kyoto Glass Cabinet.
[the_ad id="83444″]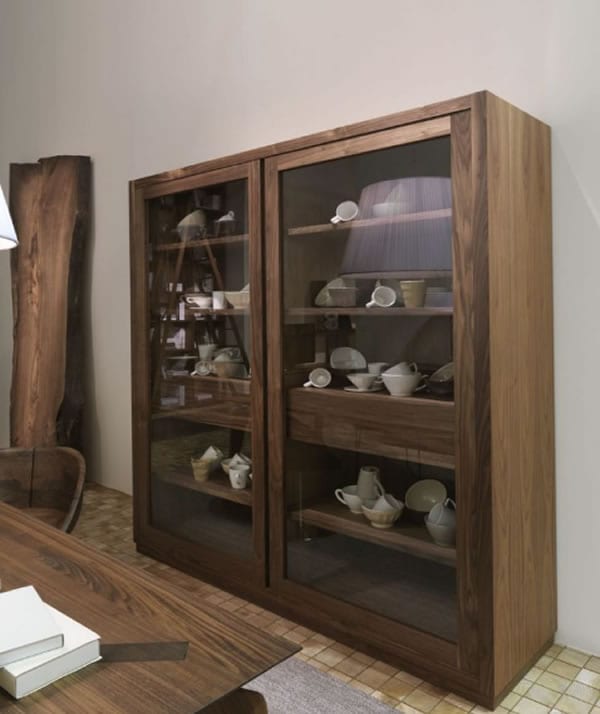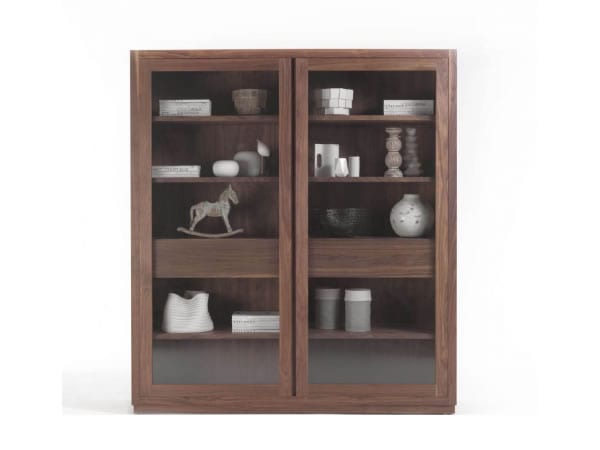 The streamlined minimalism is shared both by Japanese theory and contemporary design, and unified in the Kyoto Glass Cabinet by Riva 1920 for a style that is versatile and fits effortlessly into any décor.  Like its sideboard counterpart, the cabinet frame is made from a rich walnut veneer.
Each transparent door is made from tempered glass, with invisible carved grooves in the wood frame that serve as sleek handles.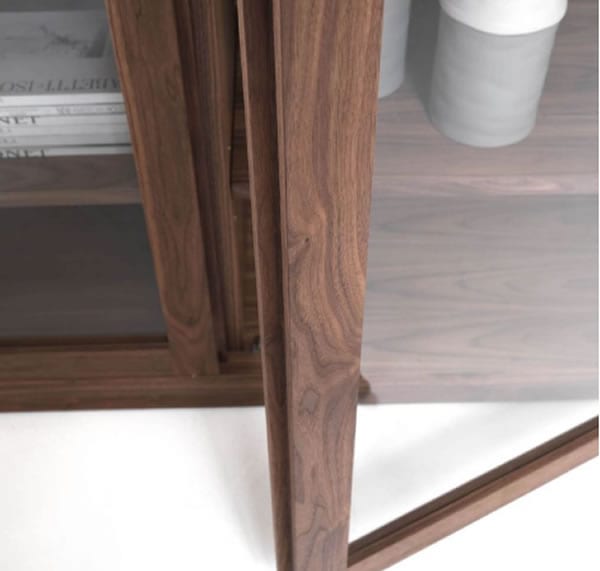 The clear doors offer plenty of space to display your favorite collectibles on the six adjustable shelves. For items that you prefer to store out of sight, two seamless drawers offer extra space for practical items.  Whatever your collection, the Kyoto Glass Cabinet's design places the focus on your display.
Not only is its simplicity conducive to any style décor, the cabinet is available in varied widths, even custom dimensions, to physically adapt to your space.  It's the perfect way to store and display items from all over the world or just all over town. A little bit of exotic flair will certainly enhance your design.
With its flexible design, the only question is where will you put your Kyoto Cabinet?