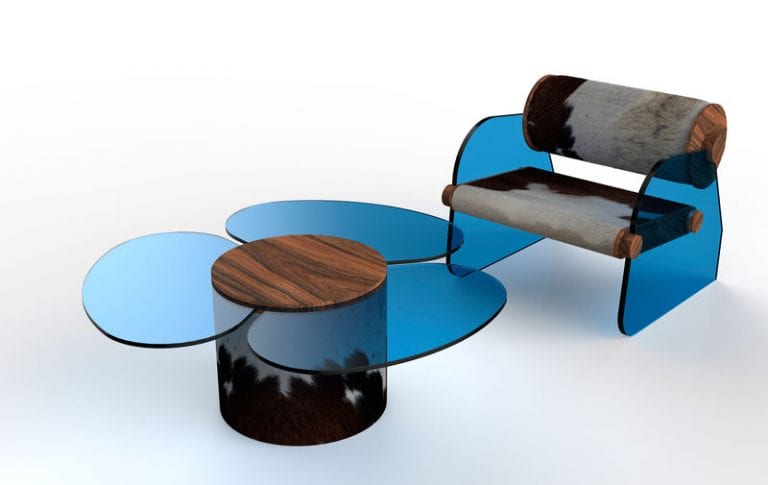 Grulle Glass Armchair from Stabord
Not only is the Grulle glass armchair in synthetic pony fur, beautiful and unique, but it is also incredibly comfortable! The Stabord design is a perfect fusion of form and function, this is a piece of furniture you will cherish for years to come. The Grulle armchair is a sophisticated and disruptive armchair, ready to be your hotel lobby signature or a great icebreaker for when you have your friends at home.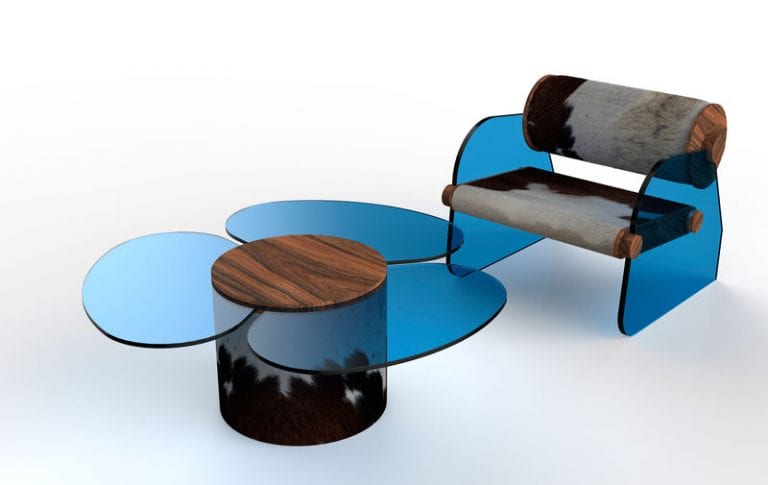 The glass armchair is upholstered in eco leather, with glass legs and wood veneer or wood marquetry structure, available in various colors and textures. The versatile and extraordinary accent chair is expressing elegance and a modern concept of living.
The unusual finishes, like synthetic pony fur and colored glass provide this armchair with a notorious presence. Each component is a detail that contributes to the final and exquisite result. The man-made pony hide displays random combination of black, brown and white patterns adding a distinct look and instant character to both traditional and contemporary interiors.
In case you dislike the synthetic fur you can customize the upholstery with various textile and synthetic leather options. Same customization is available for the glass colors and wooden structure according to your own taste or your project requirements.
The original design of the Grulle armchair , transforms this piece into one of the most recognizable and respected pieces from Stabord that is aiming to revolutionize the furniture design industry.
An armchair which is easily distinguished in the world of interiors for its innovative forms and materials used, a result of a perfect combination between creativity and technology.
Even if founded in 2014, the Portuguese company Stabord, is now an international luxury design brand. Nuno Rodrigues, an interiors architect that founded Stabord is always looking for the best ways to get your mind blown and promotes an avant-garde lifestyle focusing mainly on the hospitality and food & beverage market.
Related Articles: