Tired of your dull-looking table that seems to decrease your home's appeal? Why not get a modern piece and perk up the space? The Adagio extensible table by Bauline is a welcome change from the regular-looking tables found in most homes. Seemingly ordinary at first, the table hides top-notch mechanisms which allow it to extend or close up. It is adaptable to changing needs and expands with a simple pull. It is extended by aluminum rails and has 4 pull-out leaves stored under its lovely top. You can change the table from circular to oval according to your need and preference. If you like to have guests over, use the leaves to make it longer and seat more people for lunch or dinner. When you want to create a cozy seating arrangement, leave the table in its circular form.
We're an affiliate
We hope you like our recommendations! Just so you know, we may collect a share of sales or other compensation from the links on this page. Thank you for using our links, it is much appreciated.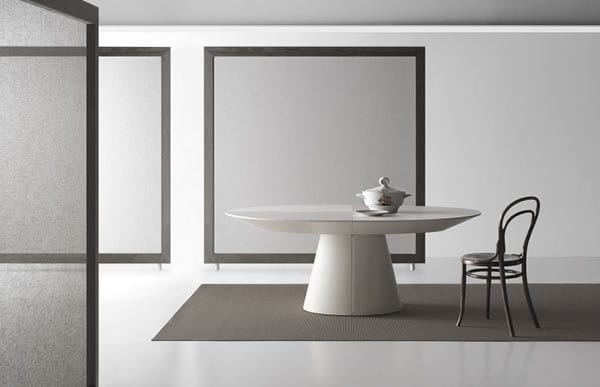 If you love to entertain but are often unsure how many people will show up for lunch or dinner, the Adagio extensible table by Bauline offers the perfect solution to your mealtime dilemma. After guests have left, cleanup is easy as the table's leaves can be removed as quickly as they were installed. The extensible table is the brainchild of Enzo Berti who designed it with modern homes in mind.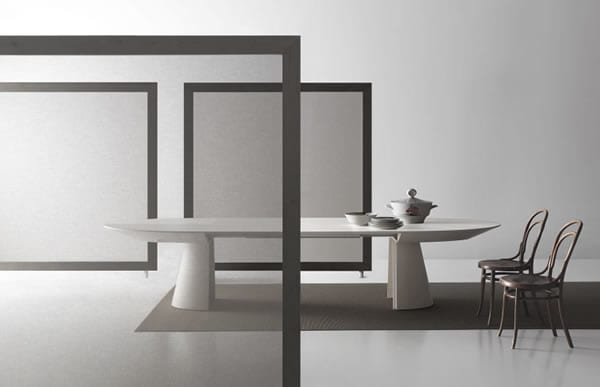 Whatever a room's shape or size, this table will fit in nicely and is tough enough to handle smudges, spills, stains, or anything else a day may bring. Choose it for your home and captivate your guests with its unmatched style and functionality.
Don't you simply love the Adagio table's extensible feature?