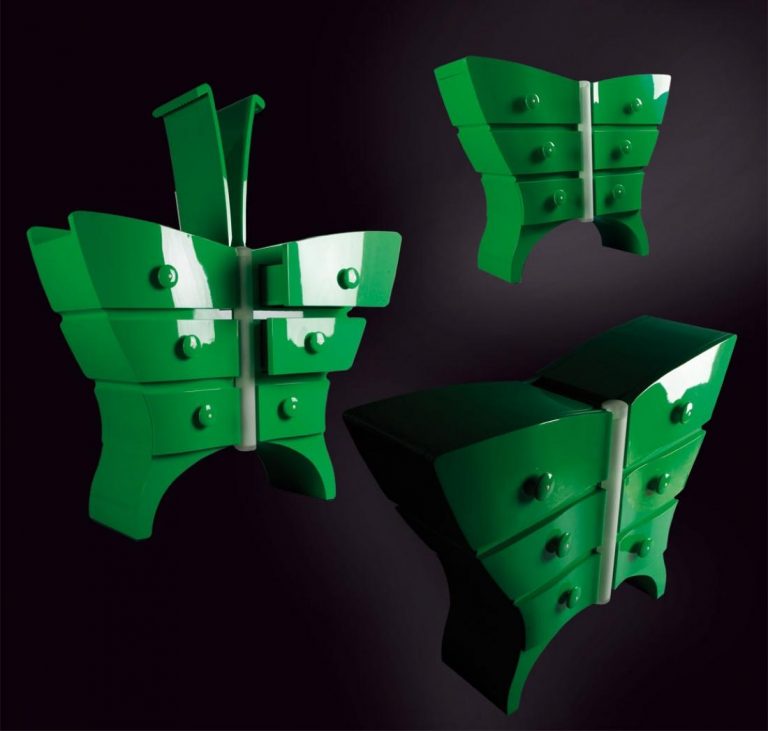 Papillon Chest of Drawers by Pierre Cardin
Fill any room in your house with smiles and joy with the Papillon chest of drawers from Studio Pierre Cardin.  The animal inspiration is instantly recognizable as a papillon, the French word for "butterfly."  Each wing is composed of three graduated drawers with large round pull knobs. 
The chest stands upright on the tips of the "wings" and two antennae appear over the top the drawers when they are opened. The overall outline manages to achieve an interesting balance of elegant curves and cheerful playfulness, made all the more vibrant in a bright shade of spring green and a reflective, high-gloss lacquer finish.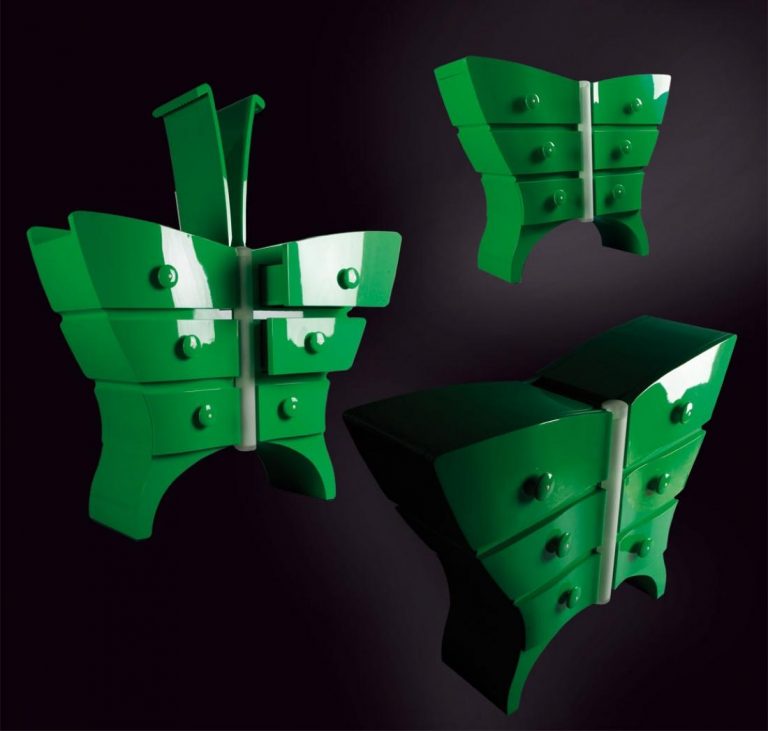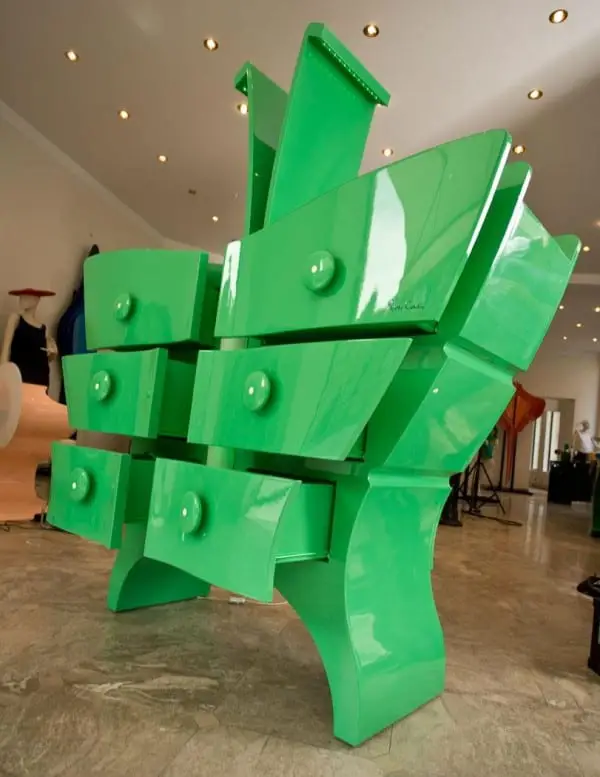 Whether you choose to place the Papillon chest of drawers by Pierre Cardin in a child's room to fill with toys and clothes or in a living room as an exciting accent piece, this chest serves two purposes: convenient storage for whatever you need to keep organized and tucked out of sight, and a whimsical attitude that will bring a smile to the face of all who walk into the room.  Spread the joy with a fun piece of practical, contemporary art.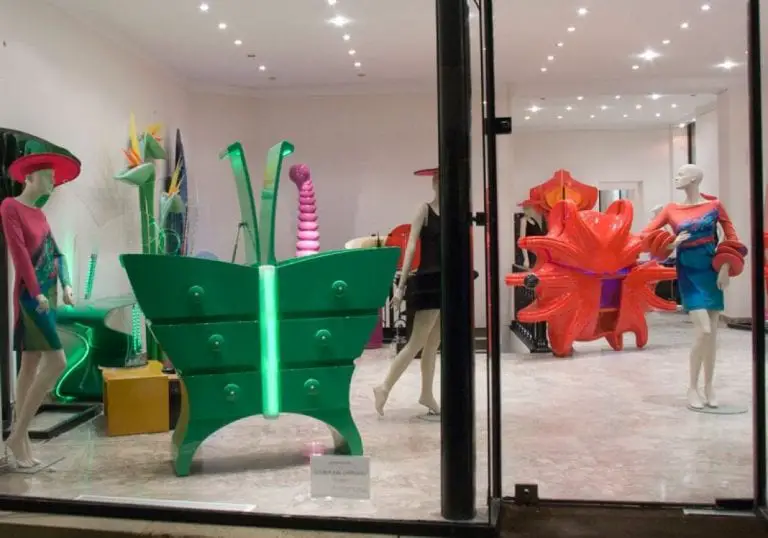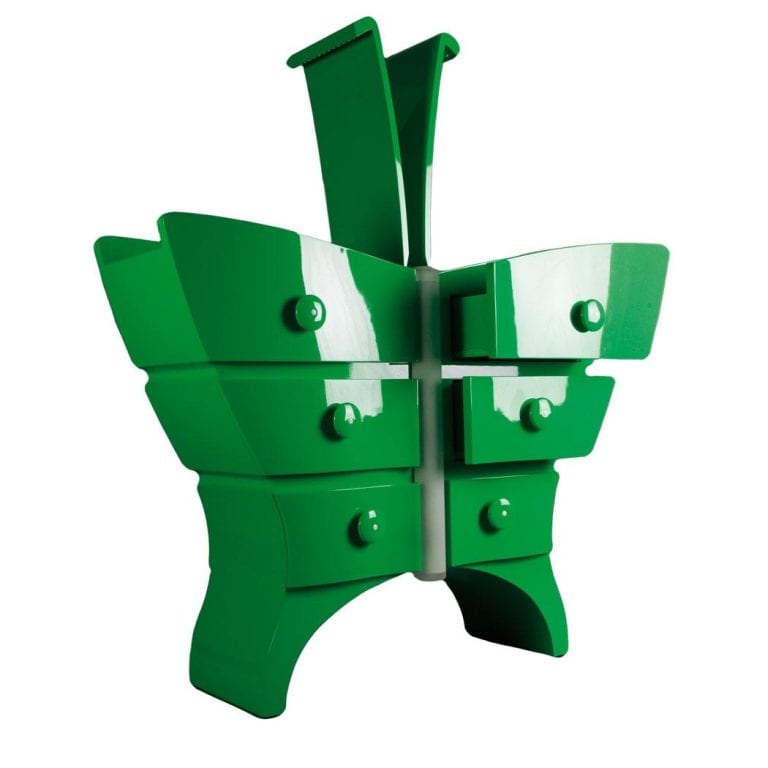 Each chest of drawers is signed by the studio for an extra detail that reminds you of Pierre Cardin's original vision: to create furniture that was not only useful, but truly unique works of modern art.  Are you ready to add some cheer and smiling faces to your home with the Papillon chest of drawers?