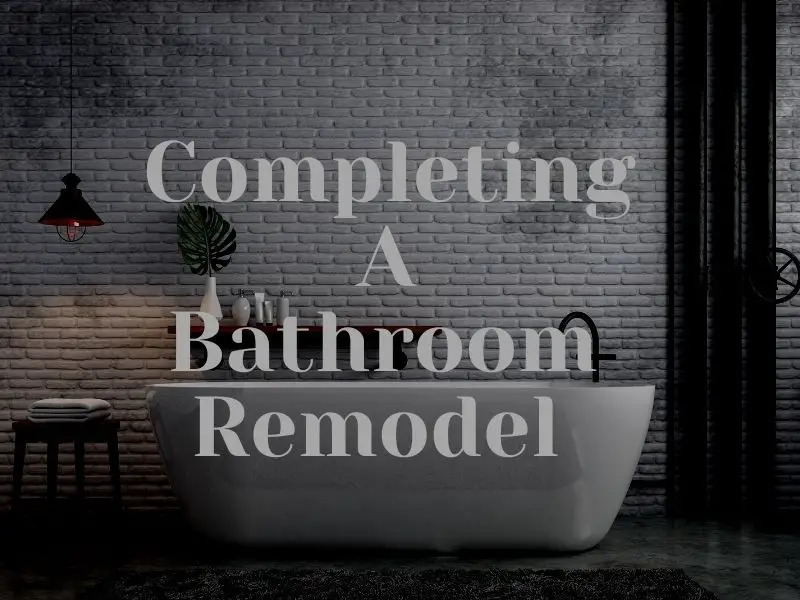 Things to Know When Remodeling a Bathroom
Bathroom design and layout are major influencers on your home's resale value. Even if you aren't planning on selling your home soon, a great bathroom remodel can add a personal touch to your home.
Functionality needs to be at the core of every bathroom remodel. While you might want to add as many bells and whistles as possible, the value they add to the bathroom should be a key consideration. You ought to choose materials and updates that are both energy efficient and low maintenance.
Sure, bathroom renovations might seem like a mountain, one that's tough to know where to climb from. Lucky for you, this article will provide you with enough insights to make taking that first step easy and help you survive the entire renovation period.
In a Hurry?
A Quick View of "THE" Most Popular Healthy Bio Toilet Systems
Get Inspired With Your Bathroom
While contractors can work overtime to turn your ideal bathroom into a reality, knowing what you want off the bat makes their work easier. It also smoothens creating cost estimates.
Sure, your contractor could help walk you through understanding what you really want, but it is easier to look for inspiration elsewhere first.
Besides, there are plenty of ways to get an idea of what you really want. First, start with the key areas that bother you about your bathroom, whether you have learned to live with them. This can be anything, from slippery floors to insufficient storage.
Install A Bio Healthy Toilet
TOTO SW2034#01 C100 Electronic Bidet Toilet
This electronic bio toilet is for people who are on top of things. It has a lot of advanced features to look after your health and well being, and it's made by a company that is very conscious of environmental issues. I think it would make a great addition to your home if you can afford it.
✖

September 17, 2023 08:47
Bathroom Social Media Presence
You can get more ideas from pictures of what other people have done to their bathrooms. Pinterest is a good place to start. Besides offering you ideas, it can also be a great place to store your ideas through Pinterest boards. Another place to look at is Instagram, especially on interior decor profiles.
Determine Your Bathroom Budget
Now that you have the perfect design and layout in mind, it's time to decide on how much you will spend. Ideally, your budget should be influenced by the reasons behind the renovations. Asking the right home renovation questions could help. If your renovation goal is to increase your home's resale value, consider the ROI you can get from each renovation.
In case you have no plans to sell your home soon, the renovations you make should focus on your emotions rather than ROI. Either way, you need to make a budget that has some leeway for unexpected circumstances. For instance, pipes may break in the renovation process, leading to costs that are unaccounted for.
The good thing is that lowering your costs is quite easy. Start by comparing quotes from different contractors to identify one that suits you best. However, don't use price as the only deciding factor when picking contractors.
Consider the value and the level of service they bring, how much they can help you source the right materials for your home, and how they can help you stay on budget and on time with your project timeline.
Also, don't forget that there are home improvement loans that can help you turn any dream home into a reality if you need extra funds.
Consider Bathroom Storage Options
Storage is essential in any bathroom. It dictates where you will store your toiletries, cleaning supplies, linens, medical/first aid supplies, and so forth. When planning your bathroom remodel either on your own or with a contractor, consider ways to use built-in storage to keep your space feeling as open as possible.
Use Bathroom Lighting Wisely
The right level of lighting could turn any dull space into an inviting one. If you want to have a great bathroom, lighting should be at the top of your mind. Consider the different functions that light fixtures can serve:
Something vital to consider when choosing to light is how energy efficient they are, especially considering the rising cost of power. Choose fixtures that will cut down your utility bill and reduce your energy footprint.
Be Intentional With Your Flooring Choices
While choosing stylish tiles is essential, it shouldn't be your primary focus. Functionality trumps style when picking bathroom flooring. For the wet areas of the bathroom, like in the shower, source slip-resistant flooring materials, besides materials that are moisture resistant for reducing staining or warping.
Maintenance should also take a center stage role in your choice. You want a floor that will be easy to maintain and clean.
The good thing with most flooring options is that you can design them to look exactly like your dream flooring. Want to have a wooden-floor-like appeal? Tile made from composite and laminate materials can easily evoke the same look and feel as traditional wood flooring.
How to Pick Colors and Decorations
Color, texture, and decor can breathe life (and spaciousness) into your bathroom design. This is where you can add personality to your bathroom. You can either choose a minimalistic design for a modern appeal or pick specific decorations and colors that will add some personal touch. From candles to making your bathroom feel like a zen spa, there are a lot of choices you can make.
The best bet when picking bathroom decor elements is to start with a focal point. This could be the style of bathtub you choose, your shower tile wall, or the latest in vanity designs. You can design the rest of the room around this piece.
Add Some Bells and Whistles into The Space
Although the things on this list might seem unnecessary, they can make your bathroom feel more inviting. Some things, especially those meant to make your bathroom smart, could make those bathroom trips more convenient. Here are a few extra additions to consider investing in:
There are many more additions you can make to your bathroom – it all trickles down to your tastes. From trendy sink ideas to smart bathroom products, there are multiple websites that can offer inspiration for these complimentary updates.
✖

September 17, 2023 08:47
Research is Your Friend
Set yourself up for success by preparing for your remodel with the right research. Work with a professional to ensure you're following local zoning and other requirements for remodels. When you have realistic expectations based on your research, then the whole remodeling process becomes a lot easier.